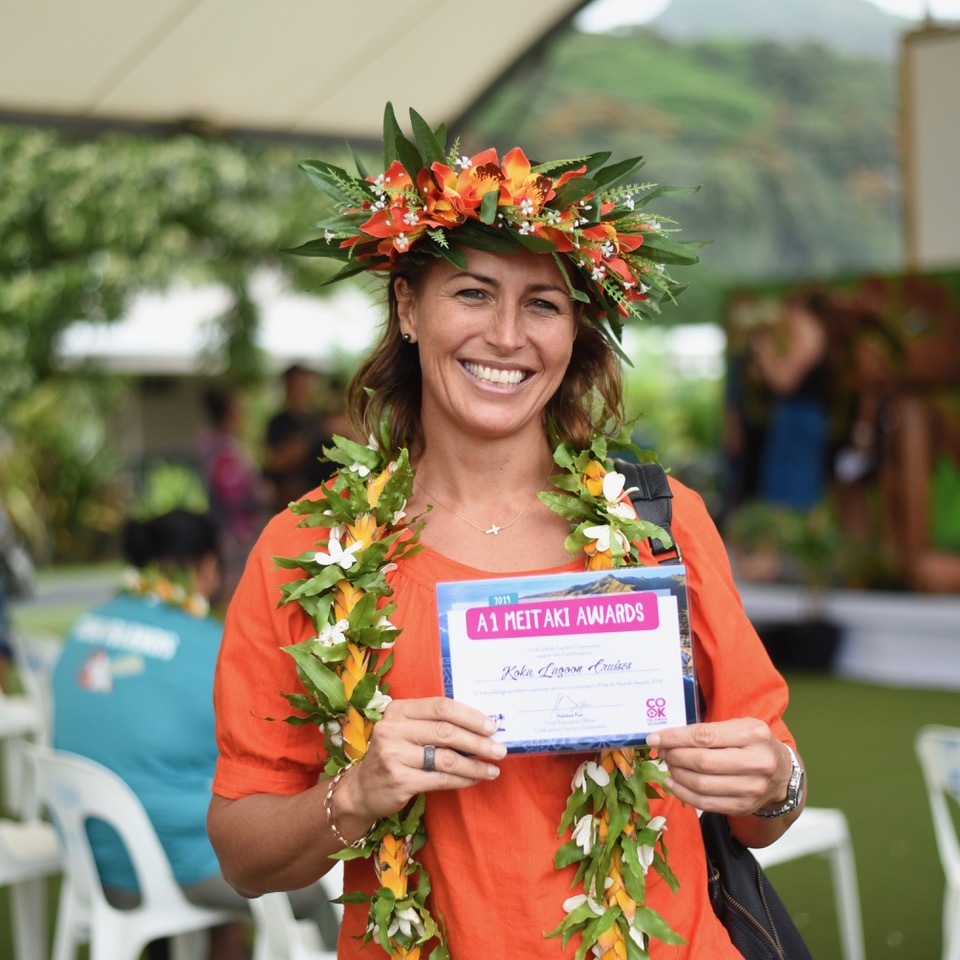 2019 marks the fourth year of A1 Meitaki Award presentations to worthy tourism operators in Rarotonga and Aitutaki. What is special about the Awards is that the only reward the individual or business receives is public recognition and a certificate. Recipients can only be designated by visitors filling in a nomination form, either at a Cook Islands Tourism Information Office, or at the airport departure hall at Rarotonga Airport.
The master of ceremonies and driving force behind the A1 Meitaki Awards, Metua Vaiimene, who is Cook Islands Tourism's Director of Destination Development, said at this year's Rarotonga presentation ceremony:
"We gather to acknowledge the people in the tourism industry and the Rarotonga community who provide authentic customer service to our visitors. Through their friendly and professional engagement with our visitors, members of the community continue to ensure that any of our visitors can access the wonders of our little paradise.
"Cook Islands Tourism encourages Tupuranga Tangata or 'development of our people' as one of the principles of our Mana Tiaki values under the Kia Orana Values programme. Kia Orana, Mana Tiaki, and Tupuranga Tangata: These values and principles have been adopted by the tourism industry. This means that we will all celebrate, acknowledge, and reward those members of our industry that work with passion to show our visitors how we love our home – the Cook Islands. Tupuranga Tangata means that we will reward and recognise the skills, knowledge, talent and passion in our people in the tourism industry.
Today, we recognise and acknowledge particular members of our tourism industry, some are individuals, and some are businesses that have shown this exceptional customer service to our visitors. The A1 Meitaki Awards is one way that we can give that recognition to those members of the industry who show passion in the way they look after their guests and clients".
The Prime Minister Henry Puna, who is also Minister for Tourism, was unable to make the presentations at this year's awards so he nominated Kia Orana Ambassador, Aunty Nane Papa to present the certificates on his behalf.
This past year there were over 500 nominations, however only the top 35 individuals or businesses for Rarotonga are presented with an A1 Meitaki Award certificate.
This year A1 Meitaki Award recipients in Rarotonga were:
Ikurangi Eco Retreat
Cook Islands Library and Museum Society
Tumutoa Tours Ngametua Mamanu
Villis Burger Joint
Desiree Palomo from Avana Waterfront Apartments
Kura Happ
Muri Beachcomber
Matutu Brewery
Danny Mataroa
Chad Hicks of Destination Cook Islands and formerly of Hawaiki Villas
Louisa Charlie formerly of Club Raro
Paul and Michelle of Castaway Resort
Captain Tamas Lagoon Cruises
Café Jireh
Steph Jansen of Raro Reef Sub
Sunset Palms Rarotonga
Dr. Nick Stephany of the Ministry of Education
Caroline Parel of Pacific Resort
Little Polynesian Resort, Kiikii Motel
Antonia Poa of Captain Tamas Lagoon Cruises
Chantal Napa of Chantal's Concierge
David Putairi at the Rarotongan Beach Resort Hotel
Alone Aumaro formerly of Shipwreck Hut Beach Bar and Aroa Beachside Inn
Lagoon Breeze Villas
Coral Sands Apartments
Josephine Jessie formerly of Ikurangi Eco Retreat
Charlie's Café and Beach Hire
Thomas Ngauru of Cook Islands Badminton
...and Kokastaff members also placed in the top 35 this year: Marthalina Opuariki, Tony Fe'ao, Ani Katu, Lydia Nga, and Nane Papa.
There was also an A1 Meitaki Award presentation in Aitutaki, the 2019 recipients being:
Arerua 'Ali' Maao-The Vaka Cruise
Vaikoa Units
Aitutaki Village
Etu Moana Resort
Aitutaki Lagoon Resort
Bubbles Below
Elaine Savage-Aitutaki Village
Teumere Koteka-Heather - Aitutaki Escape
Paul Turepu-The Vaka Cruise
Andrew Rave-The Vaka Cruise
Pacific Resort Aitutaki
"Meitaki Ma'ata Prime Minister's representative and congratulations to all the individuals and businesses who have been recognised today," concluded Metua Vaiimene
See Gallery below featuring some of the Rarotonga-based recipients: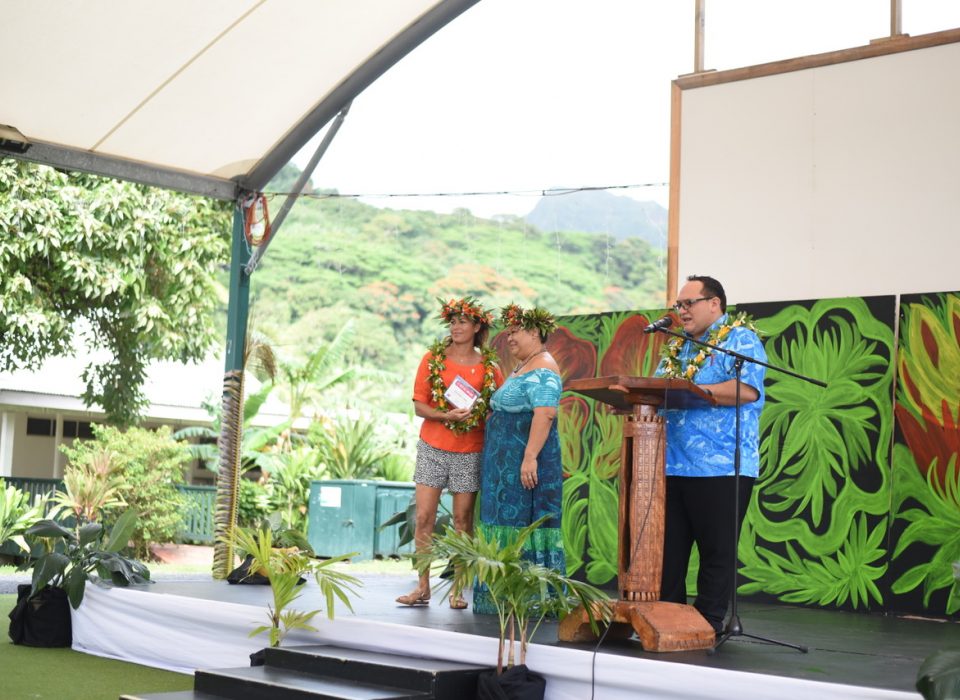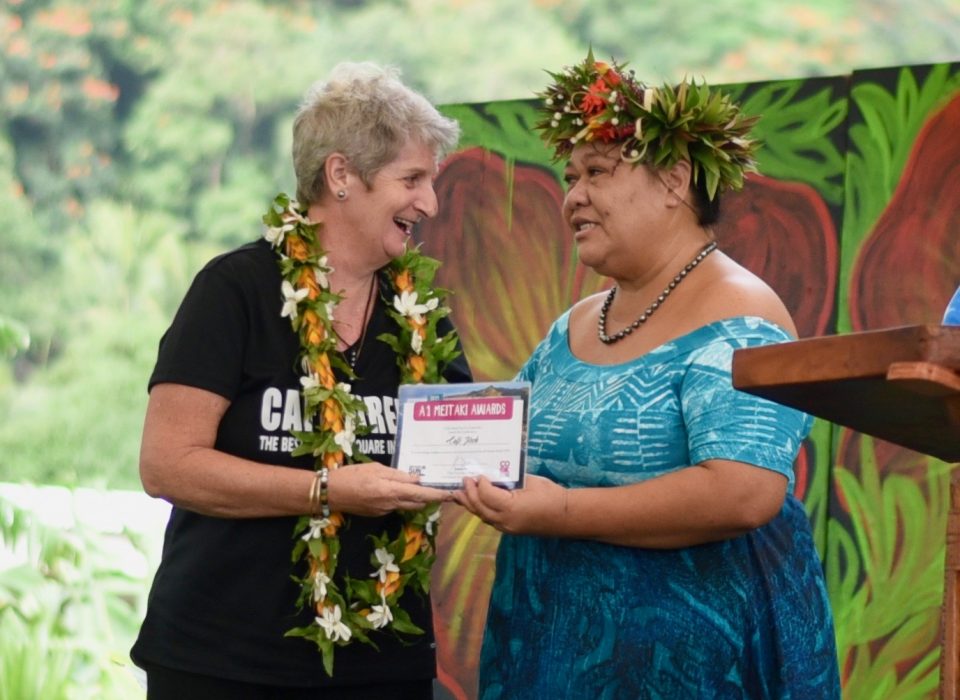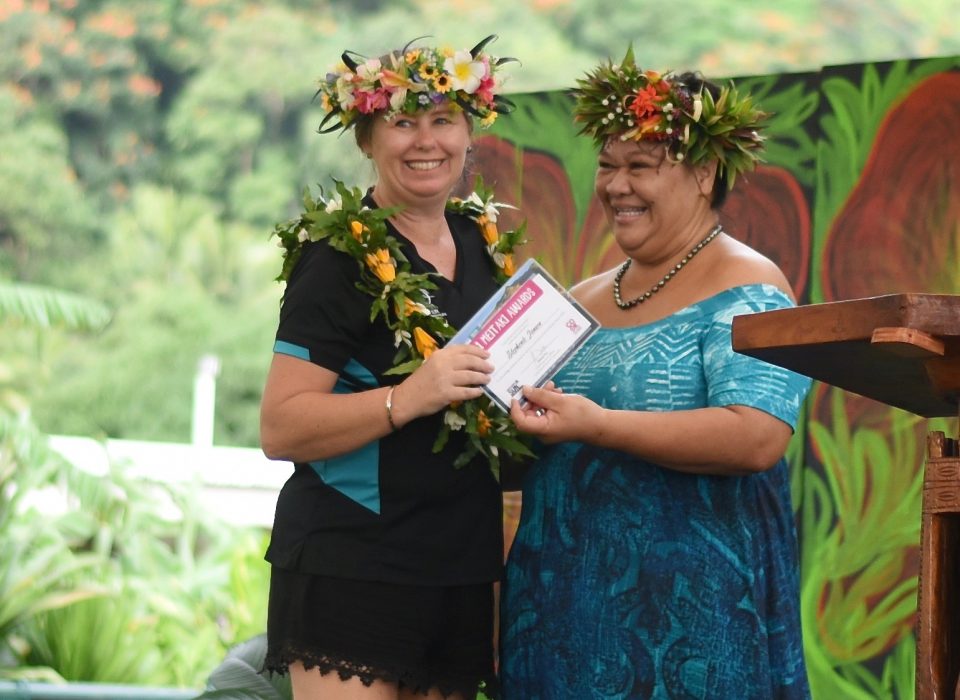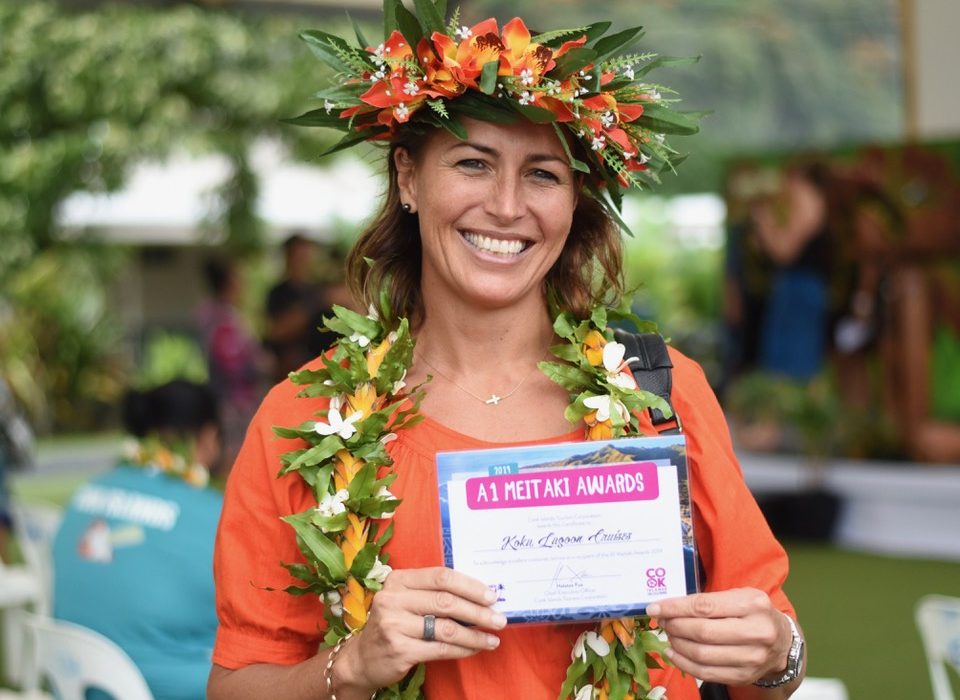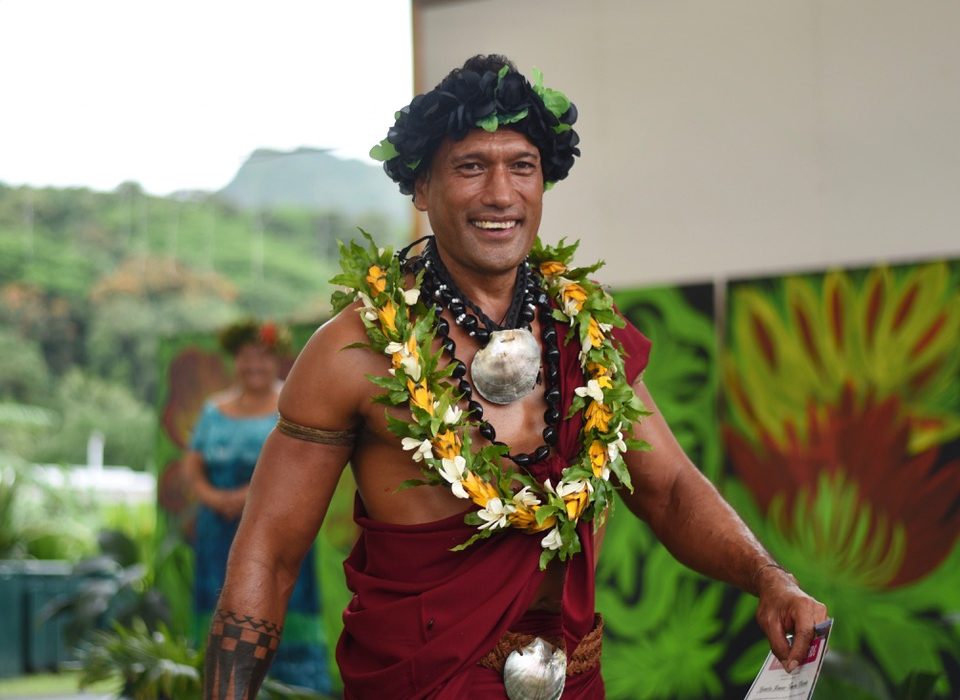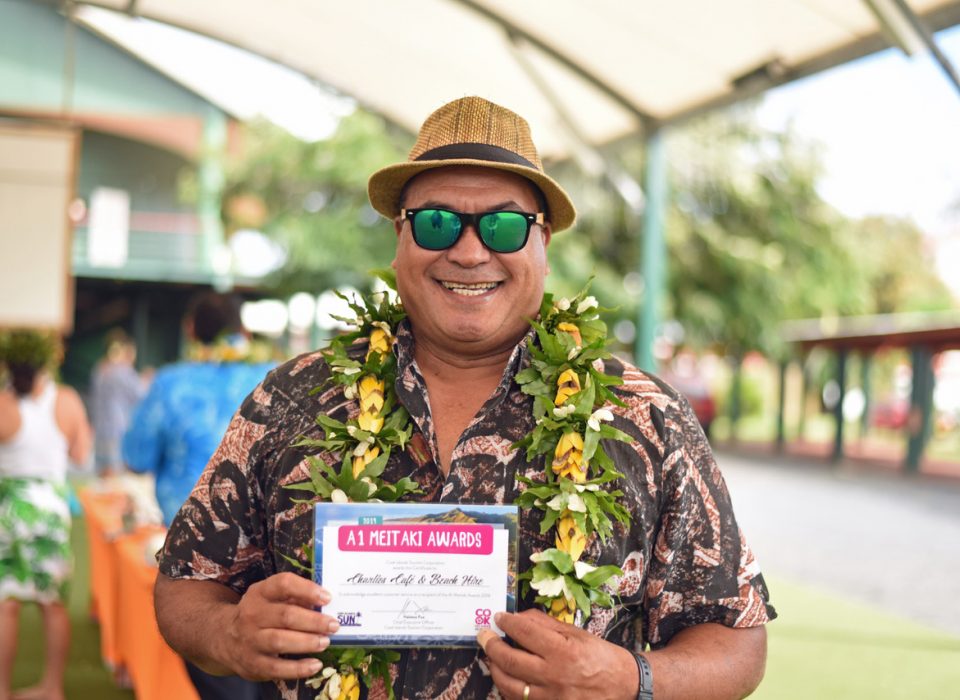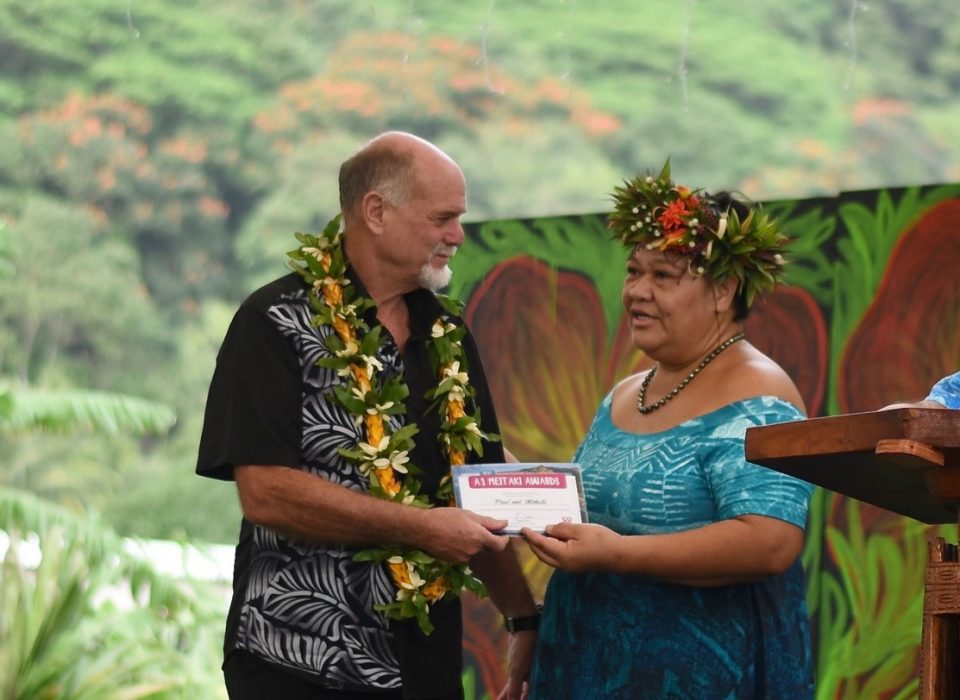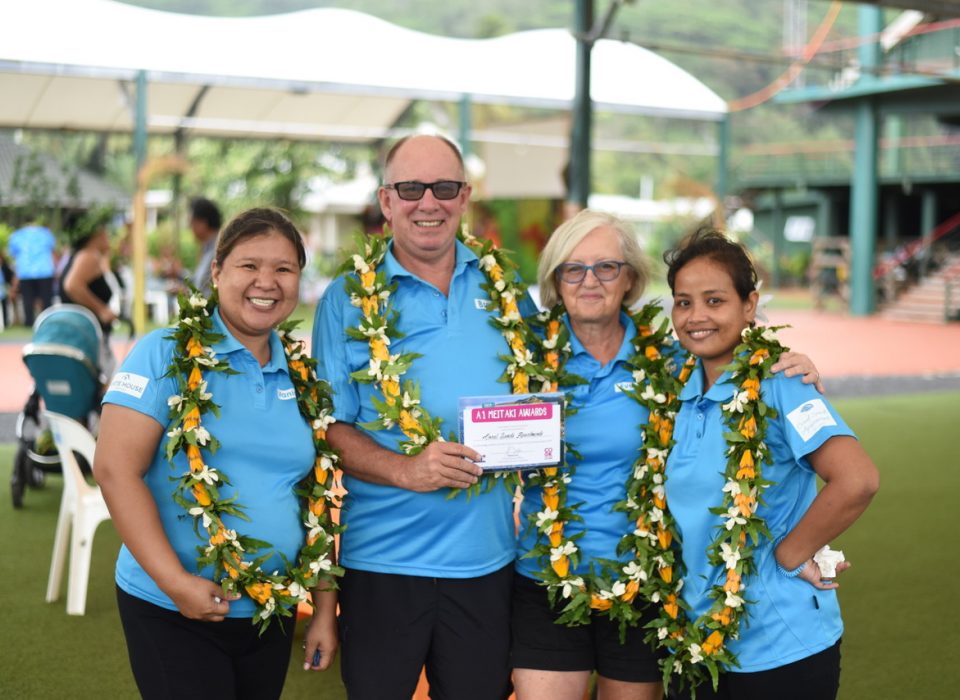 Share this item