Results are in for the first half of the year from visitors who nominated an individual or business for an A1 Meitaki Award in the Cook Islands.
A1 Meitaki Awards are simply about acknowledging excellent customer service.

Nomination forms and drop boxes are located at the Cook Islands Tourism Information Centre in Avarua and Aitutaki, and in the Rarotonga Airport Departure Lounge
The Cook Islands Tourism Corporation and the Cook Islands Sun publically acknowledge nominees.
Each of the nominees listed below received more than one nomination, many received multiple nominations.
Where an individual was nominated his/her name is shown in brackets, otherwise it was just the business that was nominated.
The Top Twenty (alphabetically)
What people said about some of the nominees!
Adventure Cook Islands: "I (had) a very good experience with Patrick, Sean and Katrina". Penilleau from France
Apii at Pacific Resort: "Went out of his way to check if we were well and comfortable." Rachel from NZ
Aunty Nan at Cook Island Tourism Information: 'Welcoming, knowledgeable, helpful, cheerful…went the extra mile. The 'fixer.' Susie from Australia

Bobby Hunter at Koka Lagoon Cruizes: "Made my son feel very special letting him help on the cruise…" Deborah from NZ
Jane at Black Pearl at Puaikura: "Made our stay unforgettable, worry free…we weren't sure about arrival." Janet from USA
Bruce at Pa's Treks: "Patience of a saint, incredibly helpful, knowledgeable to help us get around" Julie from NZ
Daniel at Raro Tours: "Very courteous, always on time, went out of his way to ensure we all had the best time possible." Belinda from Australia
Edgewater Resort & Spa: "Food, hospitality, friendly, just awesome surroundings with awesome staff! Meitaki Maata". Renee from NZ
Violet at The Rarotongan Resort & Spa: "Everyday greeted with a beautiful smile, incredibly helpful and caring." Donna from Australia
Mark at Air New Zealand: "Mark went above and beyond to help us out with our flight. We appreciated his help very much." Krista from Canada.

Pacific Divers: "Great dive company, relaxed organised dive course, friendly." Rhiannon from UK
Mr. Hopeless at the Cook's Island Bus: "He is informative, very funny, and an excellent advertisement for the Cook Islands" Brian and Margaret from Australia
Marthalina at Cook Islands Tourism Information: "Friendly, high competence, helped us out with visit of Aitutaki." Florian from Germany.
Captain Tama's Lagoon Cruizes: "A highly entertaining day out. Great personalities, informative show…the food and snorkelling (were) incredible". Kelsie from NZ
Meitaki Maata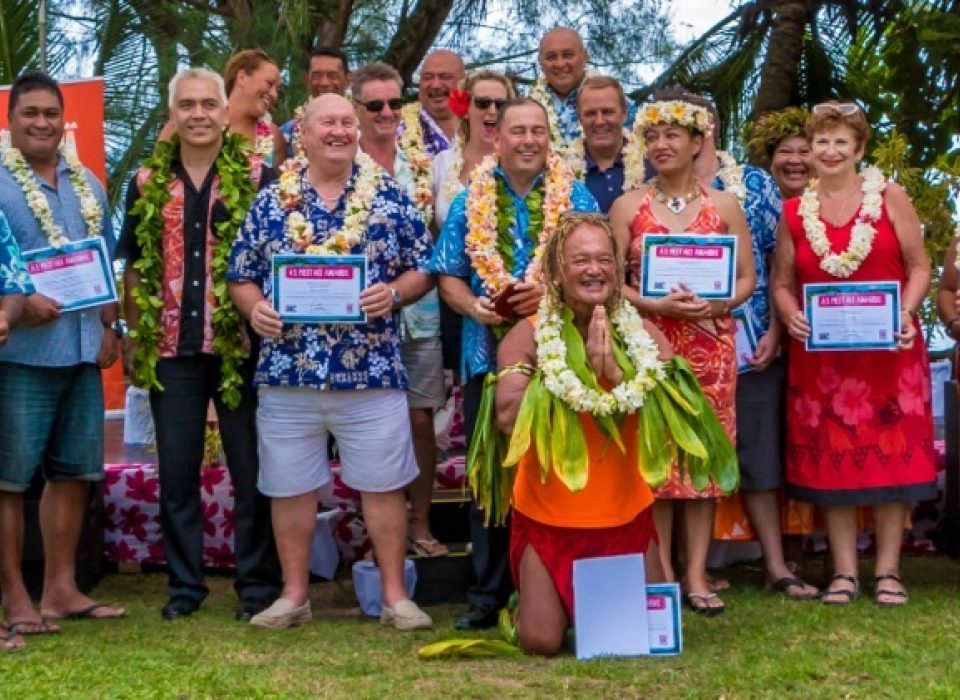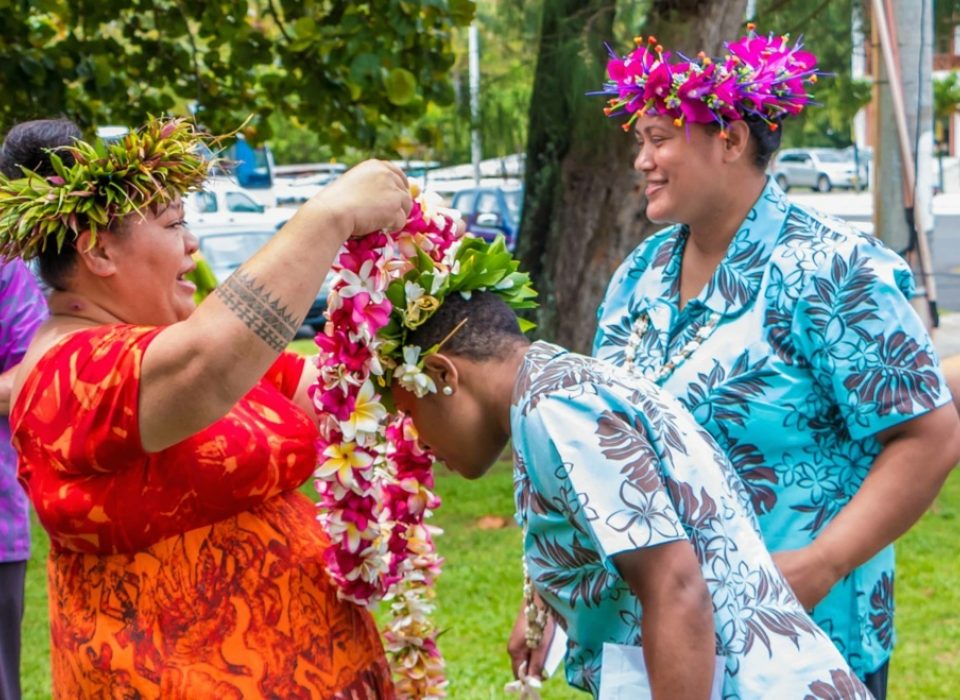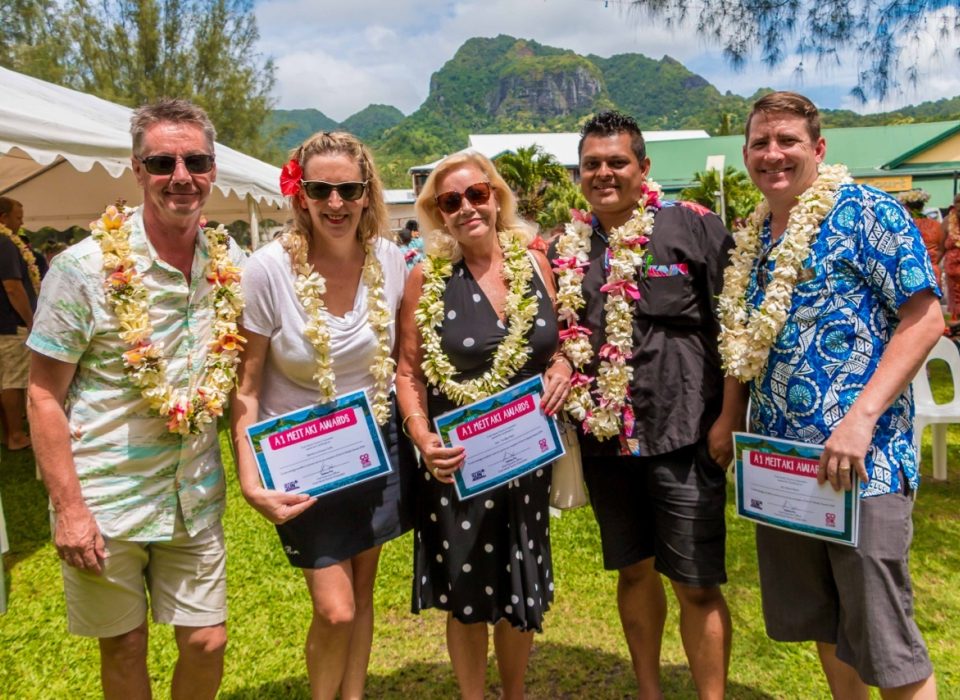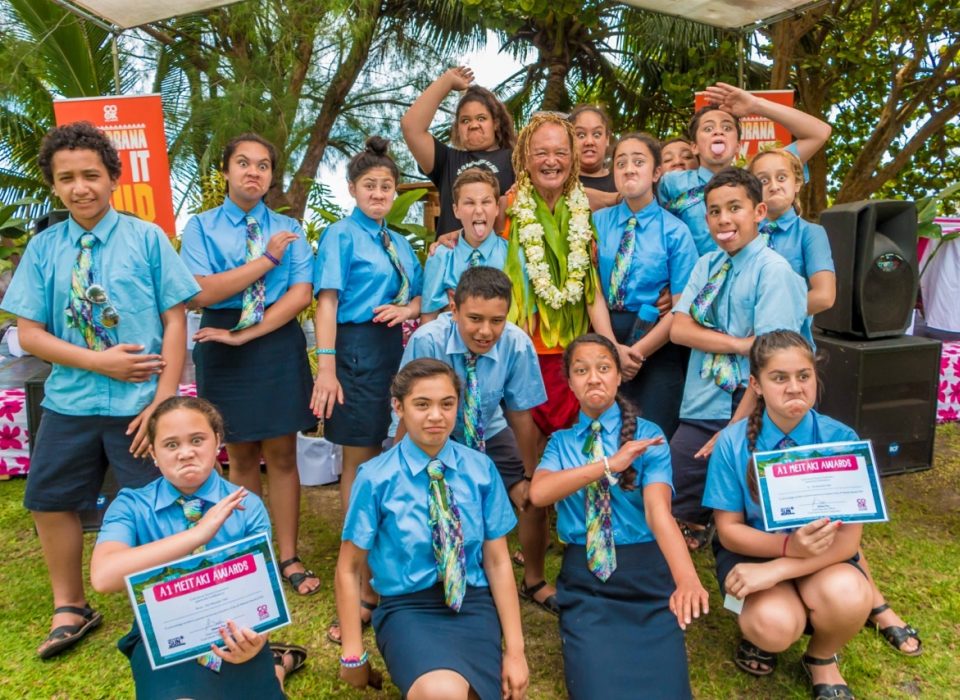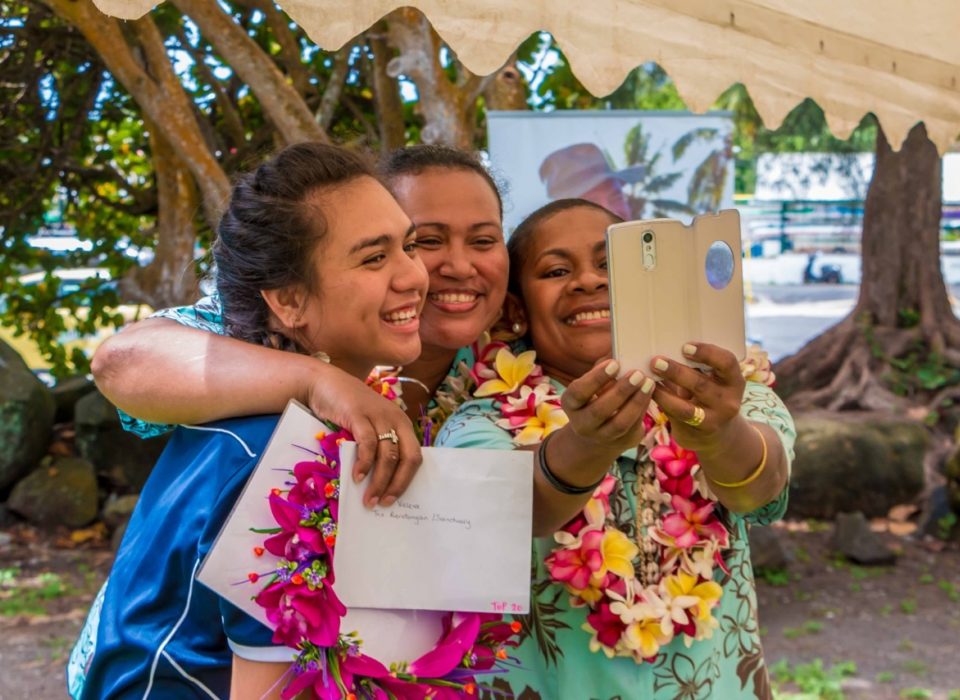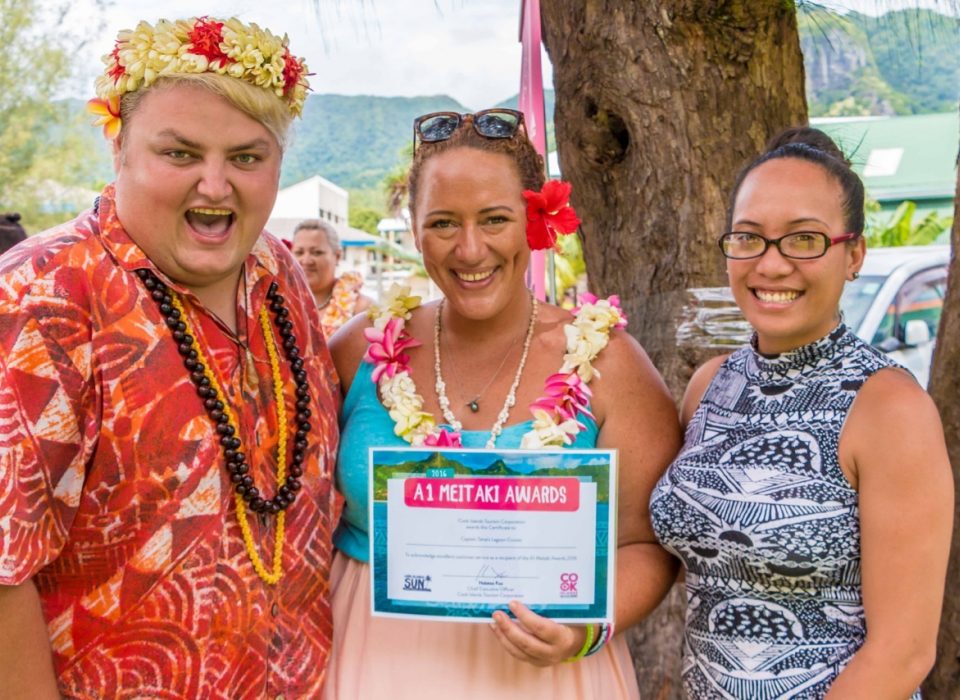 Share this item