A chat about live music on Raro with expat Brit. Ian Wheeldon: local musician; proprietor of The Café, DJ, and founder of the Rarotonga Vinyl Revival Club.
According to Ian Wheeldon (pictured left), compared to other islands in the South Pacific, Rarotonga is spoilt for choice of accessible live music.

"There is something going on every night. There is so much local talent, so much diversity," said Ian.
"There are string bands – mostly traditional music – ukuleles or/and acoustic guitar; they have a band playing every Friday at the Game Fishing Club, and another at the Anchorage Restaurant on Sunday."

Ian said there were too many solo artists to mention them all by name, so we asked him to name a few.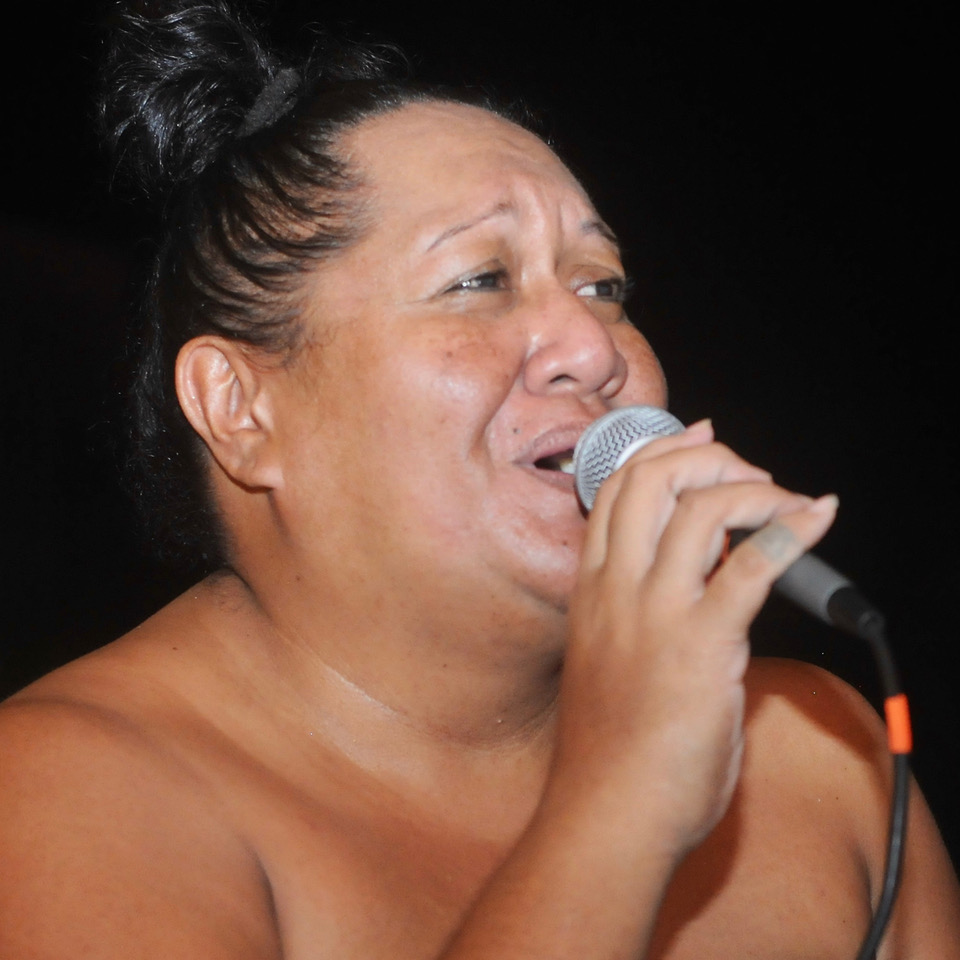 "There are lots of the solo acoustics artists including Kura Happ, Rio Taripo, Lincoln Mail, and Anania Brown. Some perform with other artists as well, such as Rere at Trader Jacks on Friday nights. Kura plays with Mo on Fridays at Sails Restaurant, and also on Sundays at Castaway Resort. (Pictured left: Steph at Shipwreck Hut Bar)
"Anania Brown as a soloist plays at Crown Beach on Thursdays, Castaway Resort on Friday, and Charlie's Café & Bar on a Monday. The rest of the week he plays with other people, like The Flying Jandals (with me) at Coco Putt Ale House on Sunday night.
"Rio as a soloist performs at Manuia Beach Resort on Sunday night; he also plays with Anania on Thursdays at the Shipwreck Hut Beach Bar".
Pushed to single out a favourite solo artist, Ian said he enjoys listening to Kura Happ.
"She has got heaps of talent as well as having this amazing gorgeous voice, and being a very gifted guitarist. I like the way she uses a loop pedal to create songs from just her voice and beats on the guitar. She'll build it up gradually from nothing into a really full on song. She'll mix the traditional with crowd pleasers from the 80s and 90s."
We asked Ian about duets.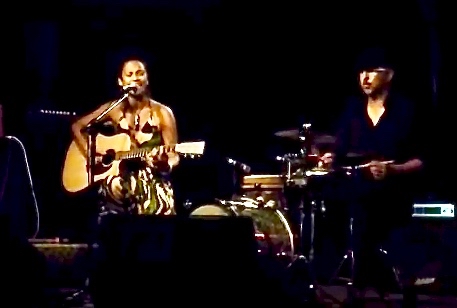 "Kura Happ and Mo (pictured left) on Friday at Sails comes to mind, and there is Rio and Anania, Tani and Rose – they deserve a big mention as they've been on the Raro music scene for long time – they perform at the Anchorage, Palm Grove and Vaiana's Beach Bar
When it comes to locals bands Ian modestly mentions his own band, The Rockin' Jandals.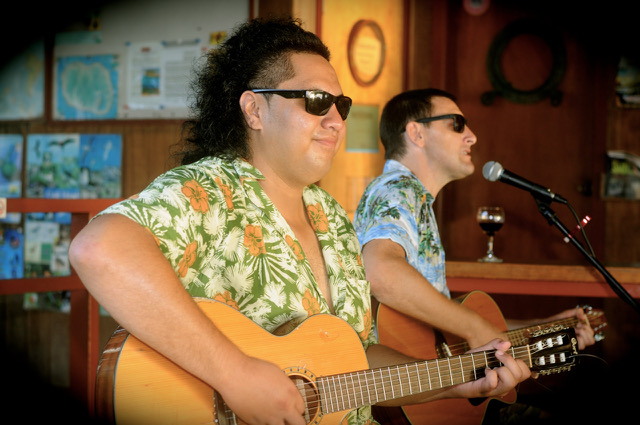 "That's Me, Mo and Anania performing as The Rockin' Jandals – we don't go beyond the 80s with our music – on Sundays we're at Coco Putt Ale House, on Tuesdays at Shipwreck Hut Beach Bar (minus Mo - pictured left)".
Ian assured me that Trader Jacks on Friday could be very entertaining with Rere and his band, because local musicians often jump in and jam with the band.
Finally, we would be amiss if we didn't ask Ian about his Retro Disco.
"A few years ago we started collecting vinyl records and bought a record player for background music at The Café. People are invited to put on their own vinyl records to listen to over a coffee or a meal."
Ian, a career DJ from the UK, also hires himself out, with his record collection, for weddings, parties and special events.
"And, we regularly put on our 'vinyl roadshow' at Trader Jacks and the Fishing Club"
Share this item