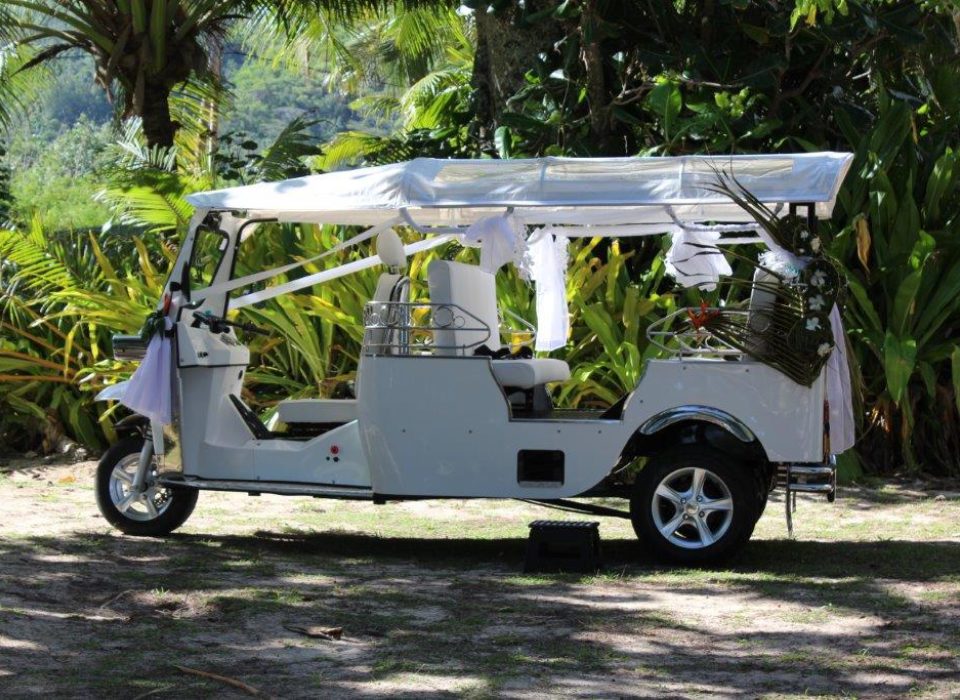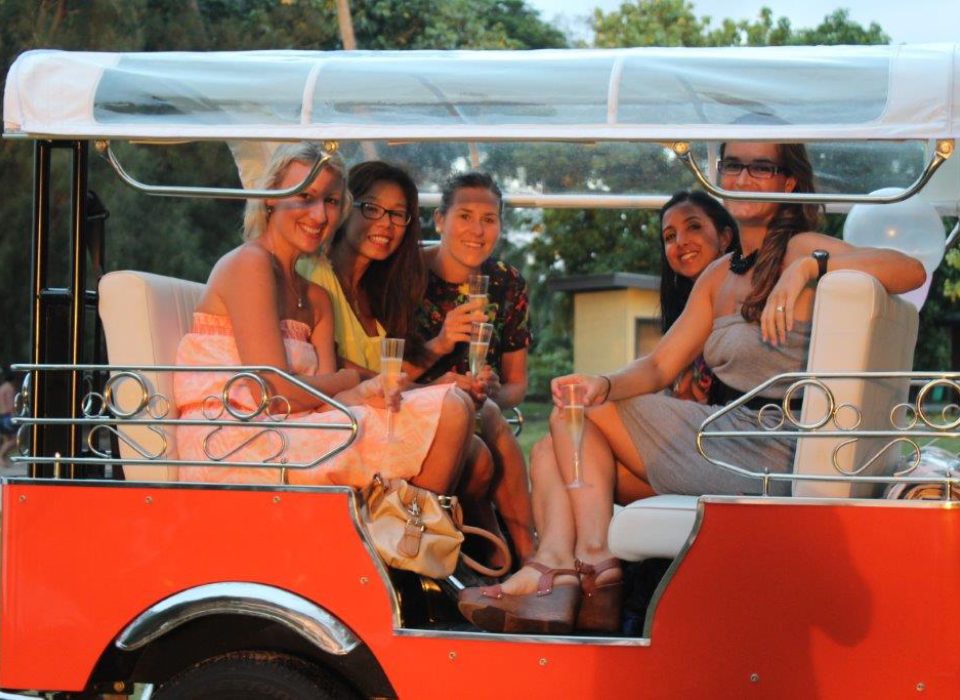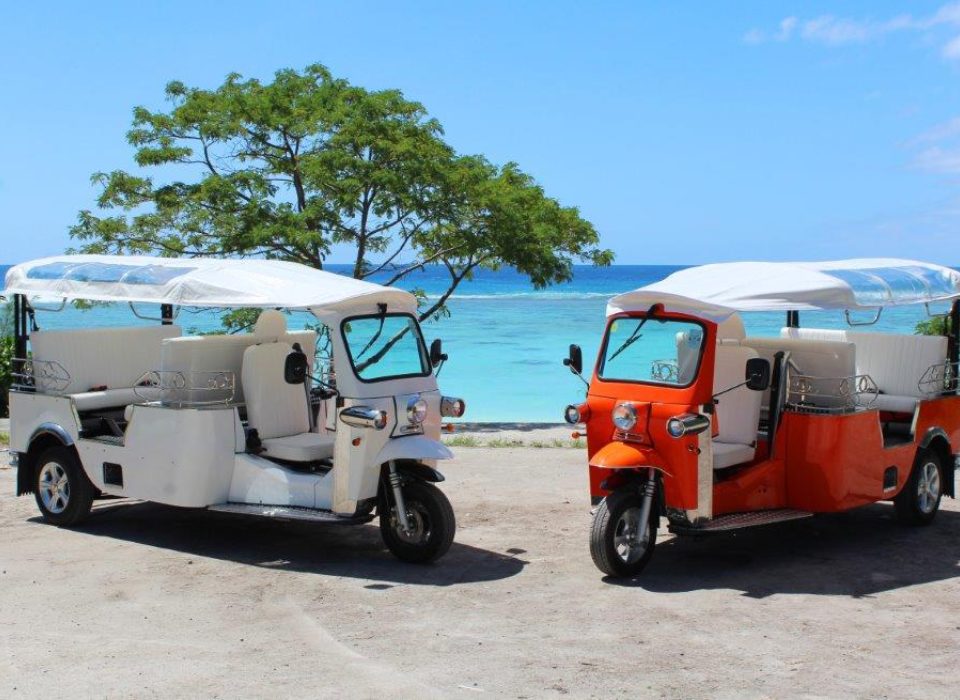 There is a transport company in Rarotonga that has chosen to use only electric vehicles; the only business of its kind on the island.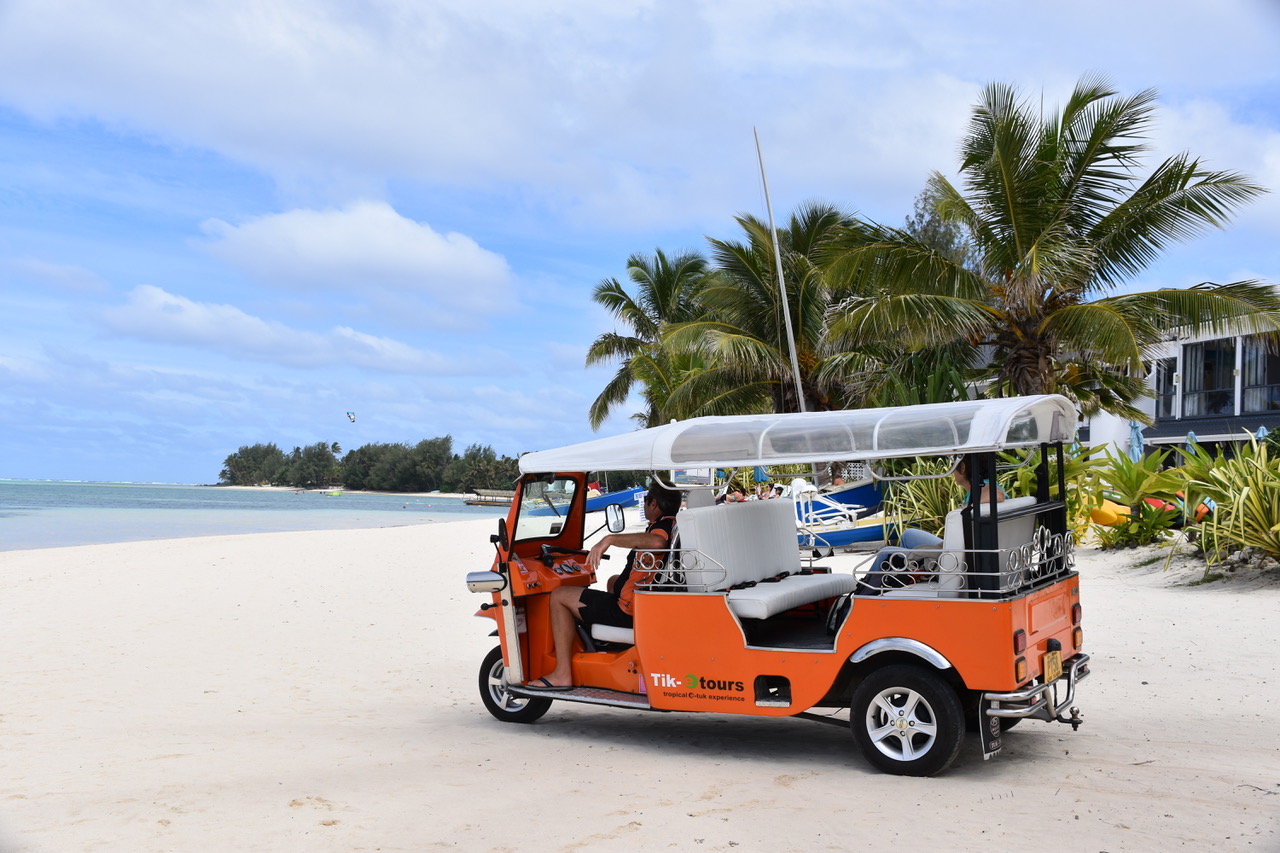 The fun-filled, practical, electricity-powered 'tuk-tuk' vehicles are a fresh innovation of green energy technology; they're pollution free and a most appropriate form of transport in the pristine Cook Islands.
Rarotonga operator Tik-e Tours is a locally-owned company offering personalised island tours, airport transfers, market transfers, dinner transfers, cocktail happy-hour hopping, corporate and private events, and wedding 'limousines'.
They call their unique fleet of energy efficient electric vehicles - e-tuks – all 100% electric, 100% clean and 100% fun. Tik-e Tours' e-tuks are built by a Dutch firm to European standards of quality and safety.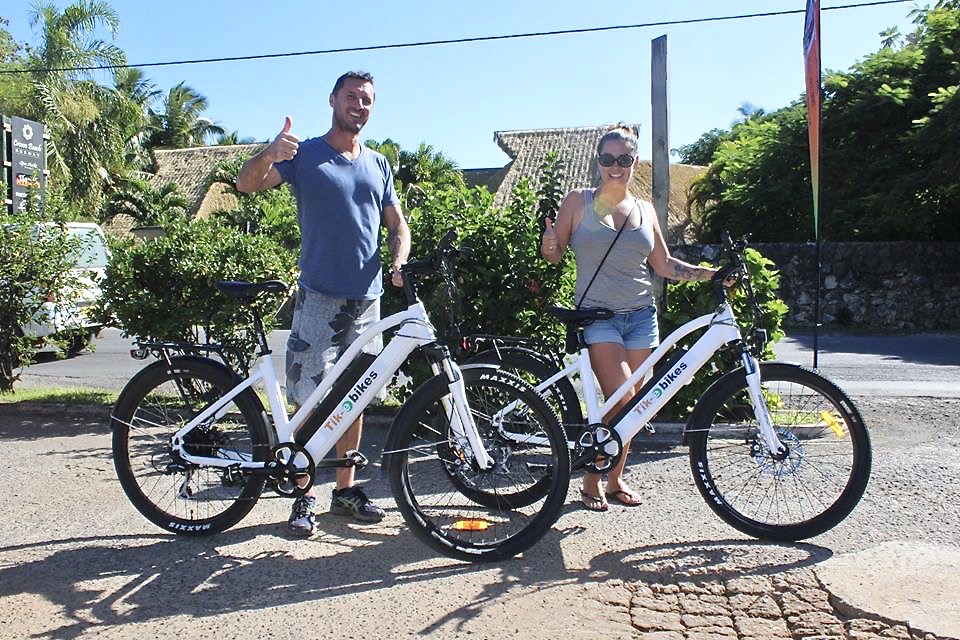 More recently Tik-e Tours introduced e-bikes to their fleet for individual cyclists. There's no license requirements (minimum age is 17 yrs), and no paying for fuel as hirers can charge the battery right in their room. Explore Rarotonga at your own pace with an e-bike that is easy and suitable for just about all fitness levels.
There is recommend three cycling options: cycle as you would on a normal bicycle, peddle assist up to 35kph, or go fully electric. You can circumnavigate the island twice on a single charge (a charger comes with the rental).

The person behind Tik-e Tours is Cook Islander Tania Farman.
"Most of my working career has been in operation and supply chain management, tourism, and aviation, including ten years working in, managing and supporting ground handling operations for Air New Zealand," said Tania.
Tik-e Tours is based in Arorangi, opposite the Crown Beach Resort on the island's west coast.
"Whilst most of our customers are visitors to the island, we have great support from the locals," said Tania.
"We also enjoy huge support from accommodation providers who direct their guests to our services".
For more information about Rarotonga's Tik-e Tours' e-tuks and e-bikes:

T: +682 28 687; mobile: +682 53686
E: info@tik-etours.com
W: tik-etours.com
Share this item