"id.CK is the store in Rarotonga
to buy the latest in fashion and accessories".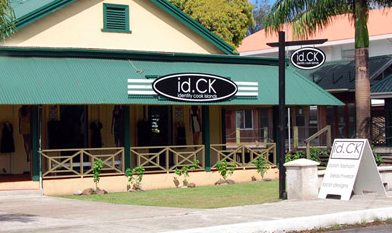 Located in one of the oldest buildings in the Cook Islands, Banana Court, id.CK is situated in the heart of the main township of Avarua.


id.CK stock brands and styles for both women and men appropriate to the seasonal climate of the Cook Islands, including Annah.S, Mena, Kay George and their id.CK brand.
You don't need to bring your entire tropical wardrobe with you. Most of what you need is probably at id.CK.
Spend $100 and receive a free id.CK cap.
Telephone: +682 25 060
Website: id.CK