Q&A with Vodafone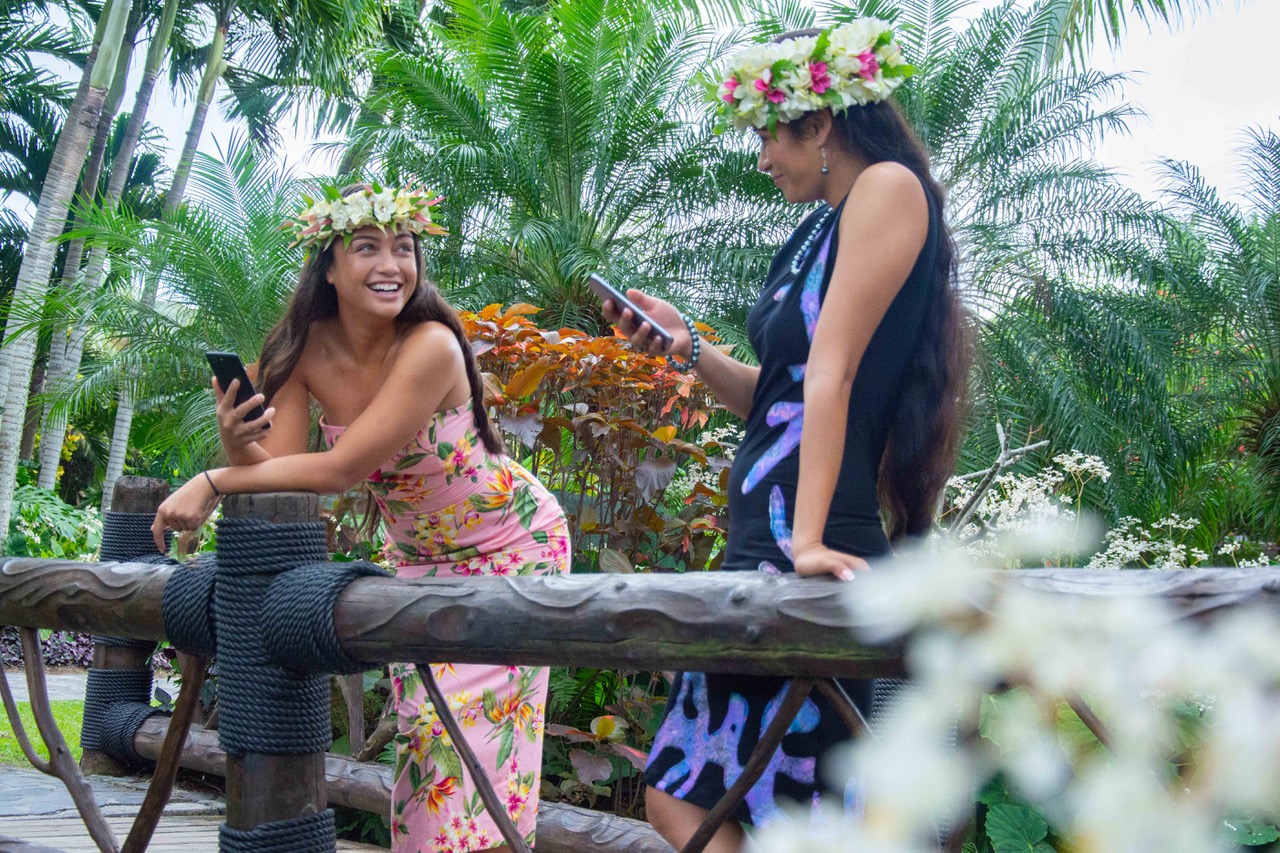 What services do Vodafone offer to visitors to the Cook Islands?
Vodafone keeps our visitors connected while on holiday. We have over 300 WiFi hotspots in the Cook Islands, giving you easy Internet access to your family, friends and social media. Visitors can also enable roaming on their devices. We have over 270 roaming partners. Check if your network roams in the Cook Islands on www.vodafone.co.ck. Get talking with international capped calling. Our one-hour capped calling rates are some of the best under the Pacific sun. For up to an hour pay only $5 to call New Zealand and $10 to call Australia, Fiji, UK, USA and Canada. Grab yourself a Travel SIM card today. For only $49 it is pre-loaded with 5GB Data, 30min calling time and 300 texts.
Where are the Vodafone retail offices, and what are the opening hours?
Vodafone services the whole of the Cook Islands. We have outlets on all islands except Takutea, Manuae, Suwarrow and Nassau. Our Main office in Parekura opens Mondays to Fridays from 8am - 4pm; and we also have an outlet located outside the international arrivals area, which is open during international flight arrivals only.
Where and how can visitors find Vodafone hotspots?
Vodafone WiFi Hotspots are located throughout Rarotonga, Aitutaki, the rest of the outer islands at a variety of places such as our airport, restaurants & cafes, resorts, bars, shops, markets and most public meeting areas. A full list is available on www.vodafone.co.ck/prepay-internet
What tips does Vodafone offer visitors to maximise their SIM cards/WiFi?
Assuming the visitor is purchasing a Vodafone Travel SIM card:
Vodafone Travel SIM Tips
First tip would be to make good use of the free TXTs and calling minutes to contact friends and family back home instead of relying on data operated apps (e.g. Messenger/WhatsApp/Viber). Better yet, book all your tours and make reservations using your minutes while on holiday.
Save Data by switching off all auto-updates, restrict background data downloads on your device.
Use Data for live updates or 'in the moment' posts via your social media channels. Upload your pics later using WiFi either from your hotel or from a nearby Vodafone hotspot.
Switch off your data if you're not using it - also saves on battery life.
Data add-on bundles are not yet available on our Travel SIM Card, so if you're needing more data BUY another Visitor SIM card just in case.
Download the My Vodafone Cook Islands app on arrival to monitor your data/mins/txts usage.
Need to upload your photos from your laptop or computer? Tethering is available on our Vodafone Travel SIMs, tether data from your phone to your device and get those important captures up online in no time!
Avoid using data when visiting sites that may have low data range/signal. Take your photos and upload them later once you're in good range.
Vodafone WiFi Hotspot Tips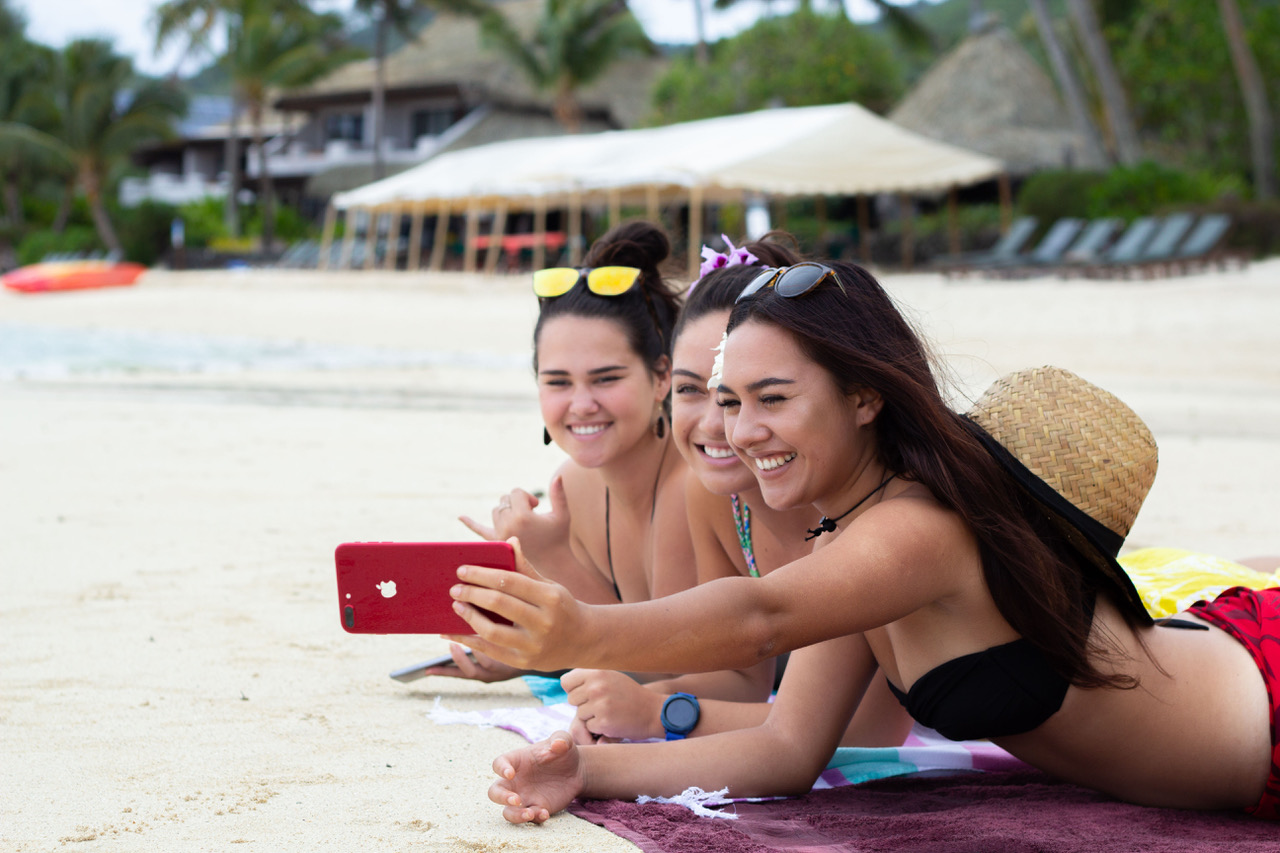 If you have access to a Vodafone hotspot at your accommodation, then save on mobile data and upload your photos/videos using WiFi instead.
Can't find your nearest Vodafone hotspot? Visit www.vodafone.co.ck/prepay-internet and find our maps with over 100 hotspots located around Rarotonga and Aitutaki. There's sure to be one next door or around the corner from you.
Make sure to logout of your WiFi after each browsing session at a hotspot to conserve MBs.
Out of range? Visit any of Rarotonga's cafes/restaurant with our Vodafone hotspots instead and enjoy the comfort there, along with good food and atmosphere, and a refreshing beverage!