"All day oceanfront dining, and a fabulous twice weekly buffet dinner and island show"
Located on the ocean front opposite Rarotonga International Airport is The Islander Restaurant and Hula Bar
The Islander Restaurant overlooks the pool and ocean offering cuisine made from freshingredients supplied by local market gardeners as well as imports from New Zealand. Open for breakfast from 8am; and an all-day lunch and dinner service featuring light meals to hearty options. A $15 buffet lunch service is offered weekdays Monday to Friday from 12.00pm-1.30pm. The kitchen specialises in seafood, steaks, gourmet salads, and thin-crust pizzas with a variety of toppings.
The Hula Bar on the sandy beach overlooks the ocean and the pool, serving beers, spirits and mixes, wines from NZD3.50 each, daily from 11.00am to 11.00pm, including Sundays!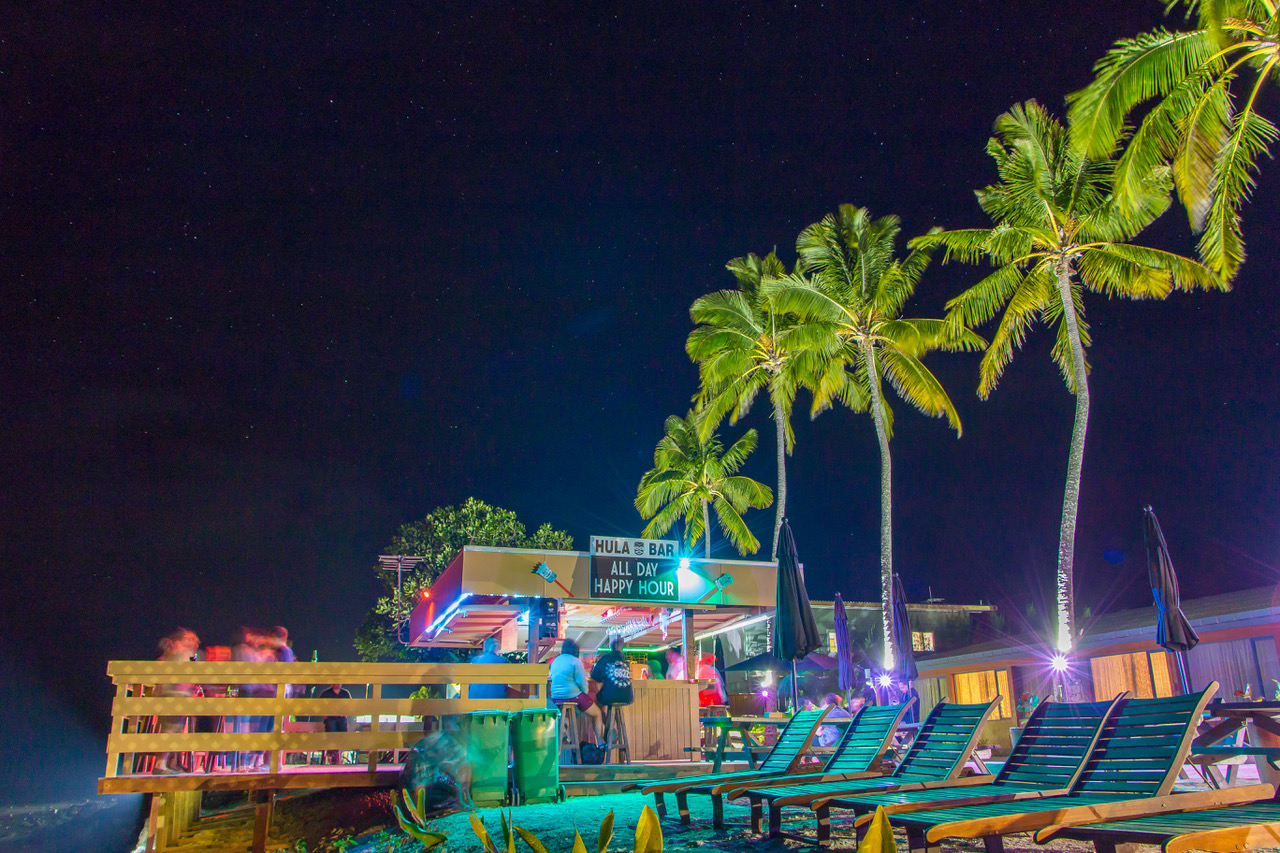 Tuesday and Saturday nights are 'Island Night' with a buffet feast serving spit roast pork and island delicacies, concluding with desserts including 'Bombe Alaska'. A cultural performance by the Akirata Dance Troupe follows. The Island Night' costs NZD49 per adult / NZD20 per child (3-12 years). Return transfers available at $10pp.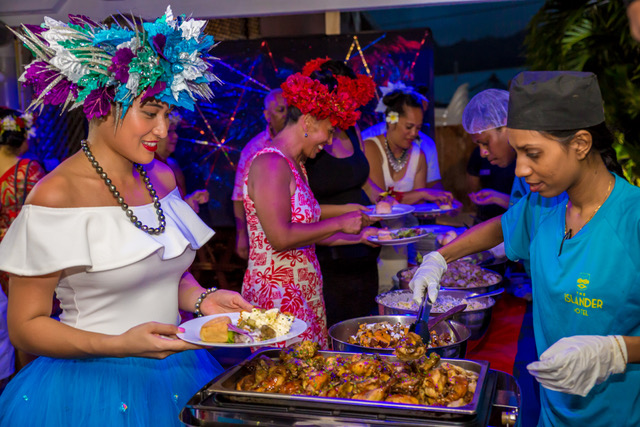 T: +682 21 003
E: info@islanderhotel.co.ck
www.islanderhotel.co.ck