Driving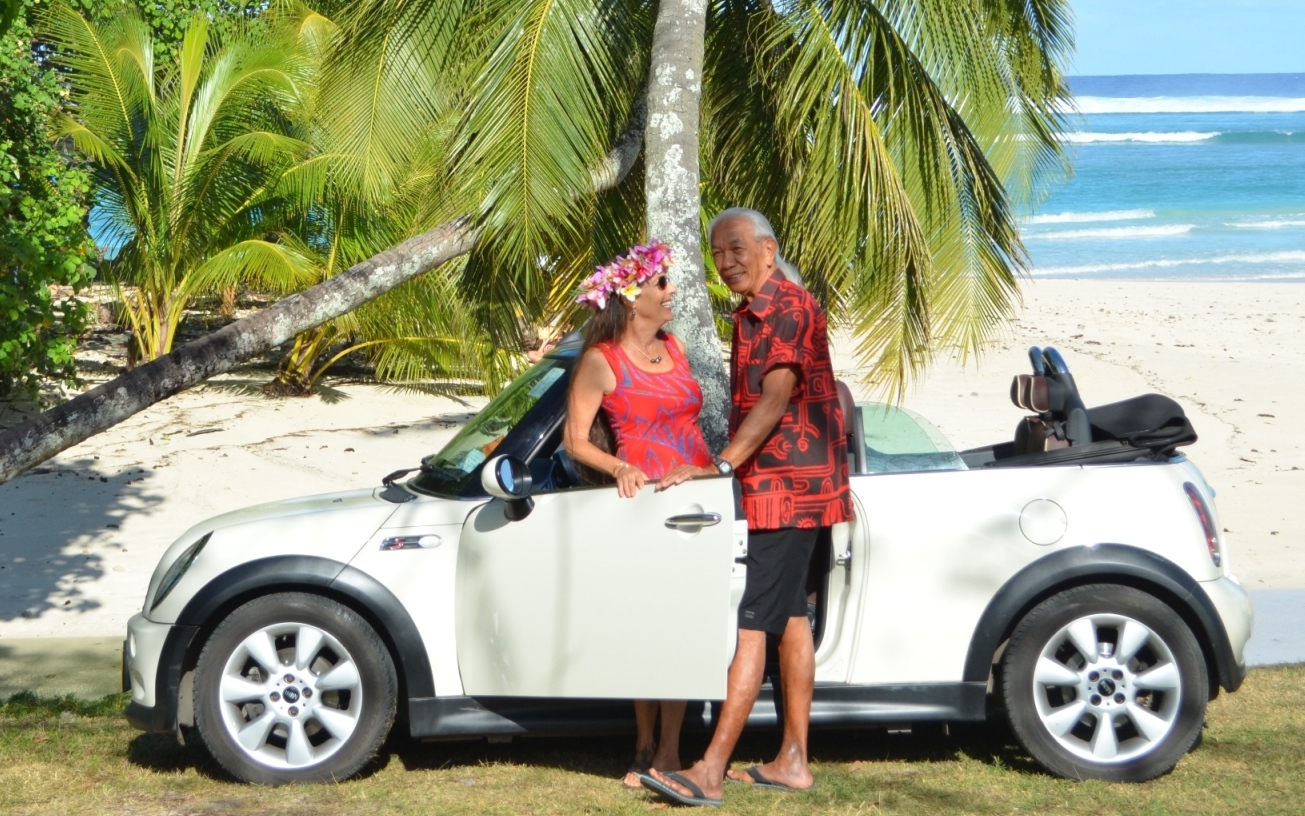 Cook Islanders drive on the left-hand side of the road and the maximum speed is 50km per hour. In town areas it is 30km per hour.
If you have a current driver's licence from your home country you can drive a car in the Cook Islands on that licence. The exception is for motor scooters and motor bikes.
If you do not have a scooter/motorbike licence from your home country you need to have a car licence and then pass a practical skills test with both the rental agency and the police. Rental companies often do motor scooters/bike tests on site. If you pass, they issue temporary licence and then you are required to go the Police Station in Avarua to obtain a Cook Islands licence, which involves a driving test.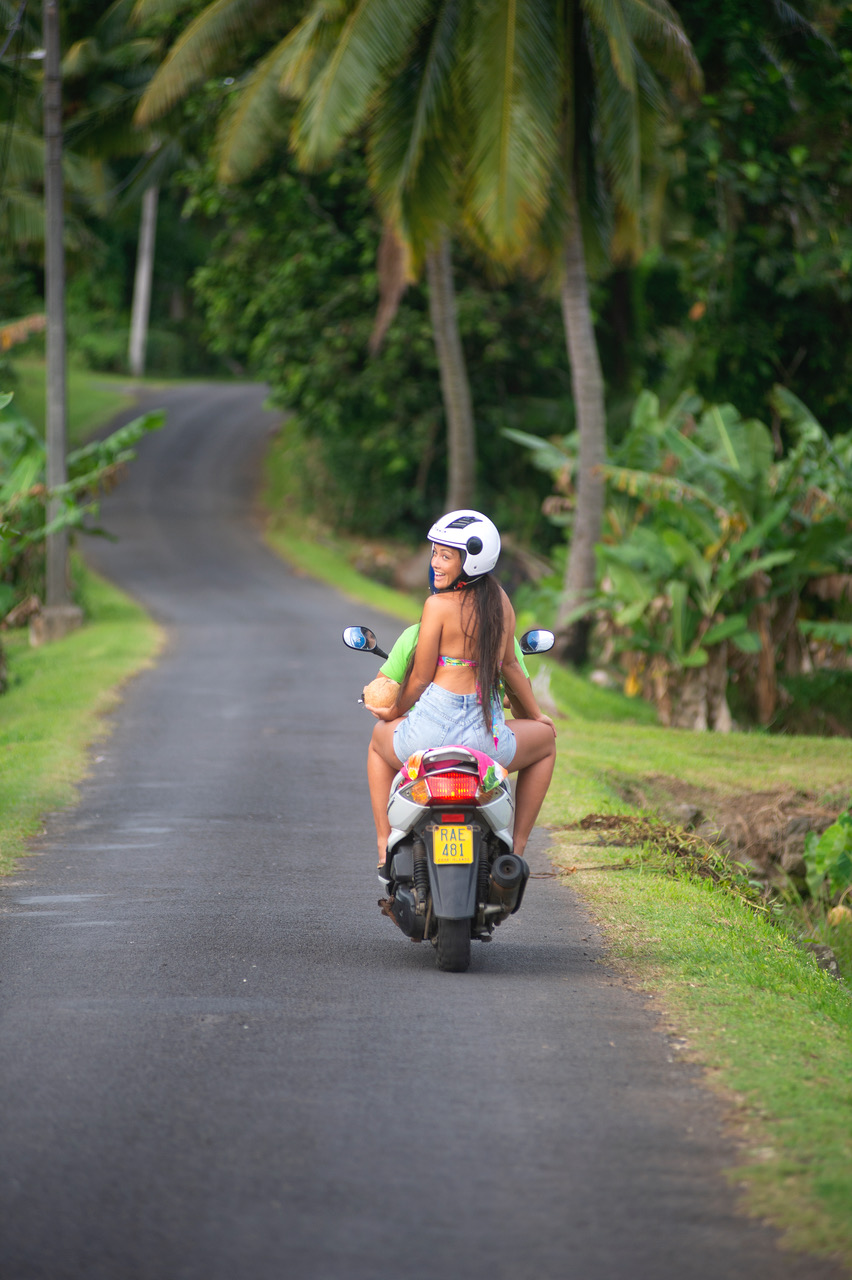 Most rental companies offer low-powered scooters that have no gears or clutch, so learning to ride a scooter is fairly straight forward.

By law all motor motorcycle, motor scooter, or electric bike riders, and their passengers, must wear an approved helmet or face a fine of $250.00 (NZ).
In addition, the Transport Amendment Act 2020 has lowered blood and breath alcohol limits for drivers, and prohibits the use of mobile phones, headphones whilst driving.
Beware of wandering dogs and loose gravel!

Click here for Car & Bike Rental companies.
Cook's Island Bus (Rarotonga)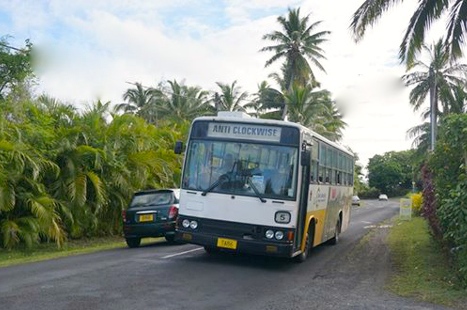 The Clockwise Route
From Cooks Corner in the main township of Avarua, the bus circles the island via Tupapa, Muri Beach, Titikaveka, Arorangi, past all major accommodation then past Rarotonga Airport returning to Avarua.
The Anti-Clockwise Route
From Cooks Corner in Avarua, the bus circles the island via Avatiu Harbour, past the Airport on to Arorangi, Titikaveka, Muri Beach passing all major accommodation, returning to Avarua via Tupapa.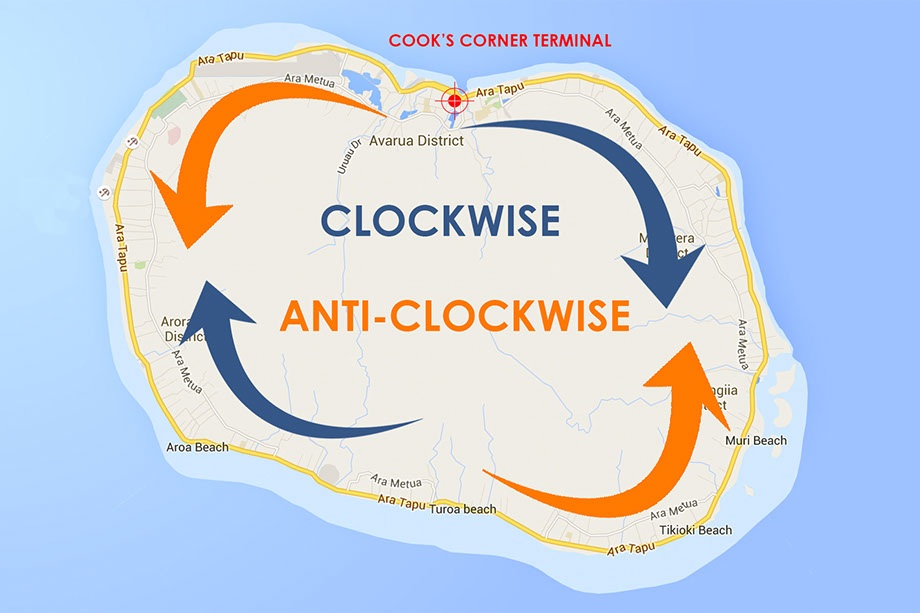 For schedules and fares click Cook's Island Bus Transport
Read about the founder of Cook's Bus Transport, Kevin Cook
Bicycle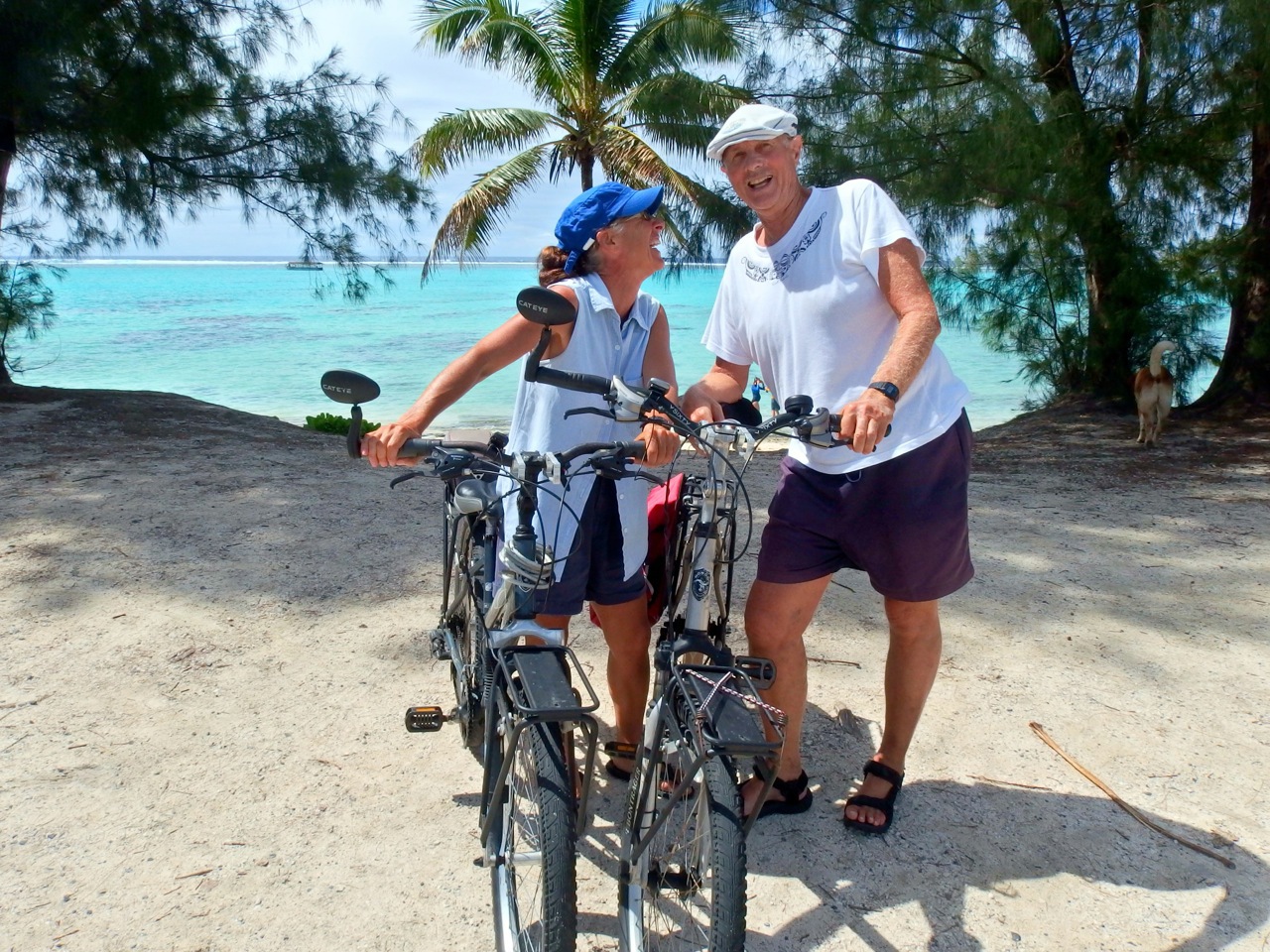 One of the least expensive and fun ways to see the Cook Islands is by bicycle. The distance around Rarotonga is only 34kms, so it doesn't take too long to get just about anywhere! A great way to build a tan too!

There are bicycle hiring companies around Rarotonga. Or for an e-bike experience (100% electric) contact Tik-e Bikes.
Cyclists are required to wear appropriate safety helmets.

Cook Islands Sun Maps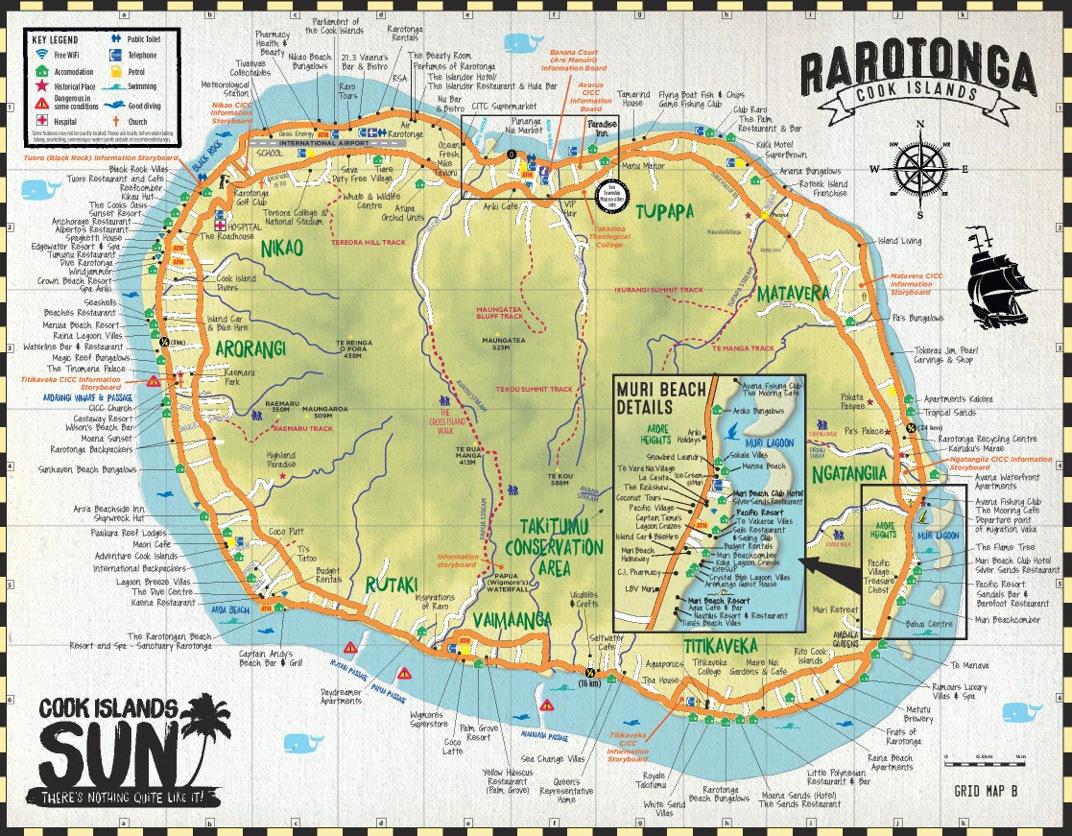 The Cook Islands Sun publishes detailed pocket-sized maps of Rarotonga, and of Aitutaki (with Atiu and Mangaia included). These maps are widely available around the islands.

To view these maps online, click on the Maps page on this website