Rarotonga has the feel of being one big holiday island. Accommodation options are available in the Rarotonga STAY section on this website.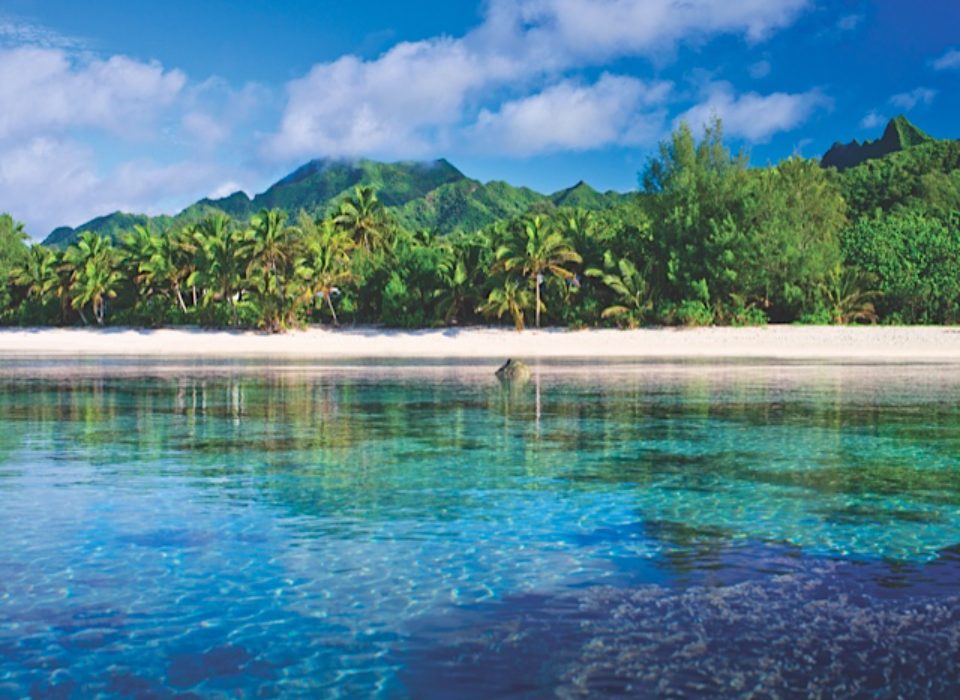 The largest and most populated island of the Cook Islands, Rarotonga has a population of around 13000. Rarotonga is the commercial, political and administration centre for the Cooks. The main township of Avarua is located on the north coast of the island, adjacent to the airport and main harbour. There you will find the banks, post office, police headquarters, government departments and bigger shops and stores.

Rarotonga has the feel of being one big holiday island. The atmosphere is relaxed and everything seems to happen in 'Cook Islands time'. The island is only 32 kms (about 20 miles) in circumference and a journey along the main road (Ara Tapu) is easy going with a maximum speed limit of 50kms/hr. Never far from the crystal blue lagoons, a journey around the island is a pleasant experience that takes less than an hour by scooter or car. Cyclists take around four hours at a leisurely pace with breaks.
Inland, the volcanic peaks rise to 653 metres (2142ft) providing a picturesque backdrop covered in lush tropical vegetation. Rarotonga's dense interior is mainly uninhabited and hilly with most of the population living near the coast. For hikers, there are exhilarating escorted cross-island treks, and also climbs to some of the island's peaks.
Activities on Rarotonga also include snorkelling in the lagoons, scuba diving, kite surfing, paddle boarding, mountain bike riding, game fishing, quad and buggy tours, beach fitness and, at certain times of the year, whale watching.
Nightlife and dining is abundant and varied; there are many restaurants, cafés and bars around the island in the township and villages, in the hotels and resorts, and in other easy to access locations.
Island Shows are on just about every night of the week. They are lots of fun, colourful and entertaining, and combined with a buffet-style feast, they are good value for money.
Due to the hilly interior, there is no road crossing the island, but Rarotonga has regular bus routes around the island. The buses are clearly marked: 'Clockwise' and 'Anti-Clockwise'. There are official bus stops, but the buses will pick up and set down just about anywhere.
Click below to view the Map of Rarotonga.