Tips and insights from Nick Henry, the General Manager of Aitutaki's popular Tamanu Beach Resort.
Best places to watch the sunrise
For those who are keen to be up before sunrise the view from Piraki lookout is heavenly. Looking towards motu Angarei and Motu Ee as the sun sneaks through the coconut palms and lights up the lagoon. Otherwise sunrise (May-Sep) when the sun is north of east the view from the Boat Shed verandah looking across the ocean reef break can be spectacular.
Best places to watch the sunset
Every sunset is special. Sunsets are delightful from the beaches of Amuri, right through past town. On Fridays, my partner Diane and I often share a glass of wine at the end of the Arutanga harbour as the reds and purples light up the evening sky.
Top three 'must do' activities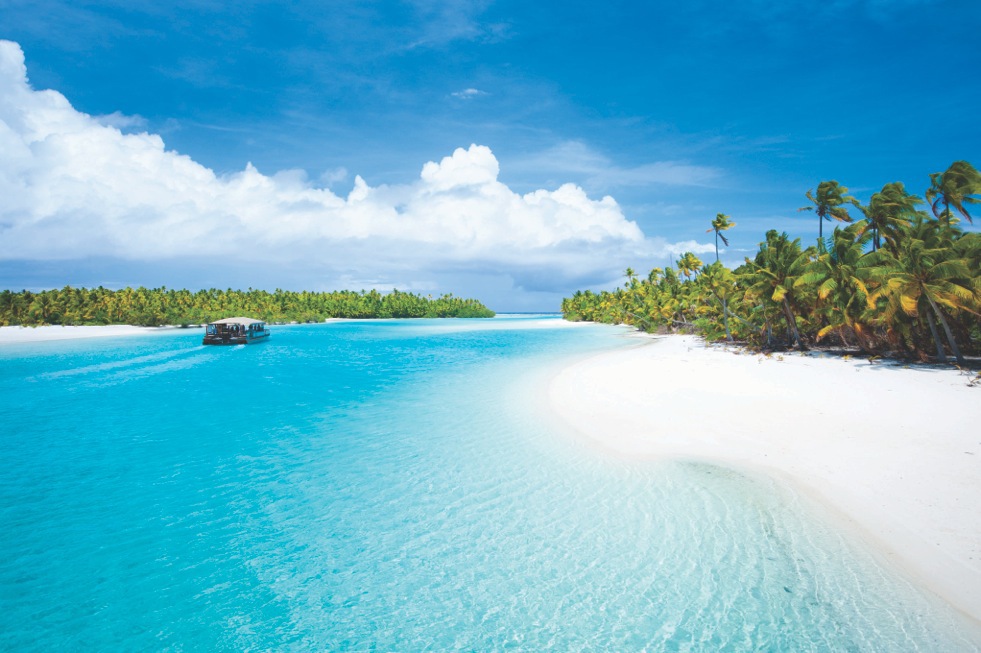 First 'must do' is - slow down - breathe - now you are starting to feel the Aitutaki essence. Undoubtedly top of the list is our lagoon - a lagoon cruise with any of Aitutaki's cruise companies is an absolute must! No.2: Meet the locals -say Kia Orana- whether it's over an ice cream in town, a beer at the fishing club, or in one of our churches - meeting the locals is a must do. No.3: Tamanu Takurua Island Night & Fire Dance Show- this sounds a little self promoting, however, based on the number of locals that come for Aunty Marie's pork its got to be right up there!
Best coffee on the island
As the GM I have to say that at Tamanu Beach we have a new rainforest organic coffee bean that tastes great via our retro Faema E61 espresso machine, but in all honesty you can't go past Koru Café for coffee and my favourite there is the affogato!
Best cultural activity to experience
Our version of the energiser bunny is Ngaa at Punarei Cultural Tours. This man never stops. He exudes positive energy - and he is becoming a wealth of knowledge about our traditions. I highly recommend you book this tour as a part of your Aitutaki experience.
Best snorkeling spots
Best snorkelling is in the main lagoon - go with a local lagoon cruise and stop off at various spots - the sandbank off Honeymoon Island is pretty good, and each operator has their own favourites around the island. If you want to snorkel off the main island, base one near the end of the old airstrip is good and anywhere along Amuri Beach from Tamanu Beach to Pacific Resort - this pic is the giant clam in front of Tamanu Beach.
Best long walk on the island
Depending on how long you want to walk, but starting in town at the Post Office and walking through the middle of the island past Kuramoo gardens and up to Piraki Lookout is a leisurely walk with gentle slopes. Take some fruit and water. Walking up to Maunga Pu is a little more strenuous, but she rewards you with great views!
Best places to meet the locals
Almost every Friday afternoon, the locals compete at the various sports clubs around the island, and then of course there is church on Sunday. If it's nightlife you are looking for our version of 'clubbing' is going to the golf and fishing clubs Wednesday through to Saturday, best time normally after 9pm.
Don't leave Aitutaki without...
…your jandals - just kidding - a stamp in your passport - if you haven't made a visit to One Foot Island (tapuae tai) then you haven't been to Aitutaki and experienced possibly the most beautiful tropical beach in the world.
Something interesting about Aitutaki that all visitors should know?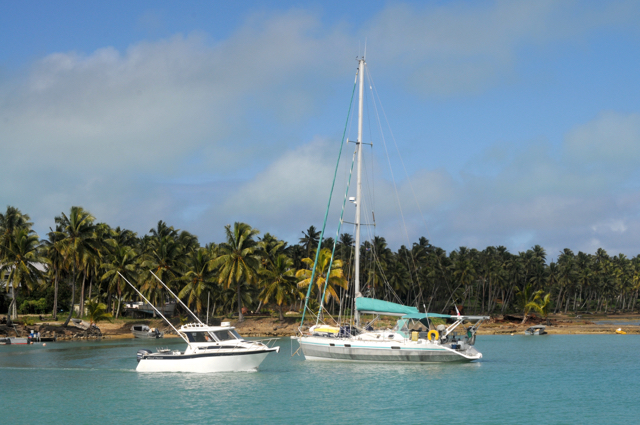 People of Aitutaki are proud that the first leader of our small nation, our grandfather, Papa Arapati was born in Aitutaki. They named the main road to the harbour Sir Albert Henry Drive after him, and the road back inland from the dock is named Lady Elizabeth Henry Road after Albert's wife. Of the nine prime ministers (since independence in the 60s), six have Aitutaki heritage. Also, in 1942, USA and NZ armed forces were stationed in Aitutaki - they built an airstrip and they erected 'u shaped' bunkers that would house their aircraft under camouflaged netting. Some of the 'u shaped' mounds of coral sand are still visible today