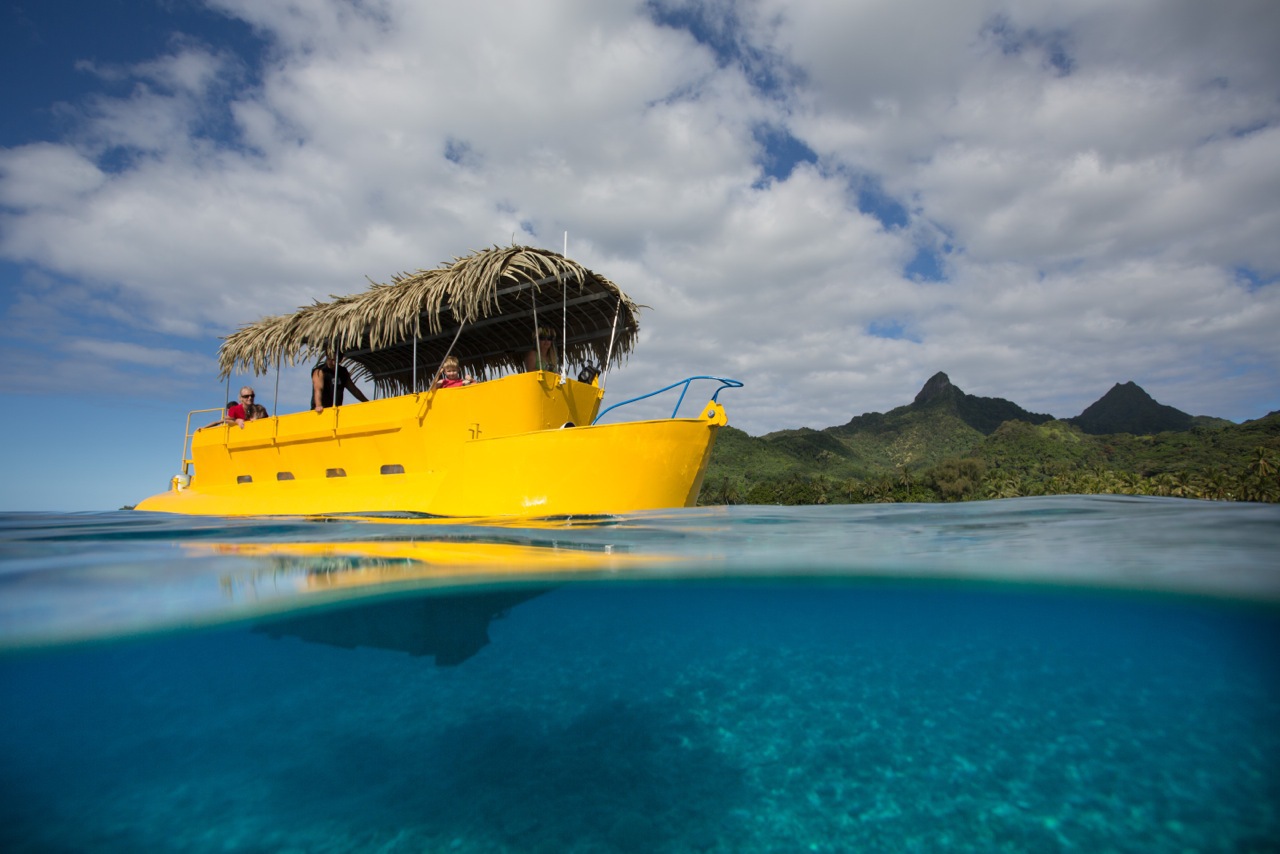 According to Stephenie Jansen, owner and skipper of Rarotonga's popular semi submersible, Raro Reef Sub, one of the breath-taking moments for her passengers is catching a glimpse of the giant fish that frequent Avatiu Harbour.

"They are Giant Trevally and they live up to their name!" said Stephenie.
"Giant Trevally (locally known as GTs or Urua) are found throughout the tropical waters of the Indo-Pacific region. The largest (on record) to be caught weighed in at 80 kilograms, although locals here tell of a GT caught off Rarotonga that weighed in at 120 kg (off the record!). The juvenile and female Giant Trevally are silver in colour, with the adult males, black".
The Giant Trevally that visit Avatiu Harbour are enticed by the promise of a free meal.
"This occurs regularly when local fisherman return from their fishing expeditions and fillet their fish on the wharf. This process is entertainment in itself – usually accompanied by lots of fun and tall stories.
"Throughout the filleting process, fish scraps are put back in the sea and are gratefully received by the fish around the wharf. This is where things can get interesting. Time to keep hands, feet and go-pros out of the water. Although these fish aren't dangerous, they're not very discerning. They don't eat anything except the fish scraps, but they will have a nibble at a foot or hand if dangled within range during feeding, so beware!"
Stephenie said Avatiu Harbour's Giant Trevally come and go, so there is no guarantees that visitors will see them.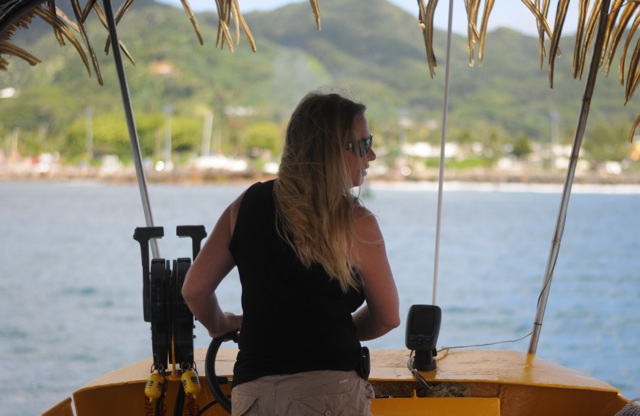 "If, however, you want to be assured of an encounter with these Giants, book a trip on the Reef Sub, as they have a team of up to thirteen Giant Trevally that feed from our boat as we leave the harbour on our marine life eco tours.
"Our GTs prefer to hang out at the harbour mouth waiting for us. They are incredible to view from the top deck of the Reef Sub as they charge about after our fish scraps. You can get eyeball to eyeball with our GTs through the underwater windows on the Reef Sub.
"It's like dinner and a show for the GTs. They seem to really enjoy gazing back at the people. We love showing off the Giant Trevally and educating people about them – they amaze our passengers every day!"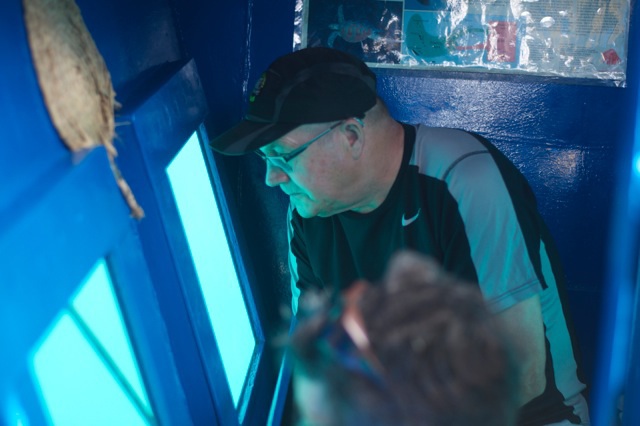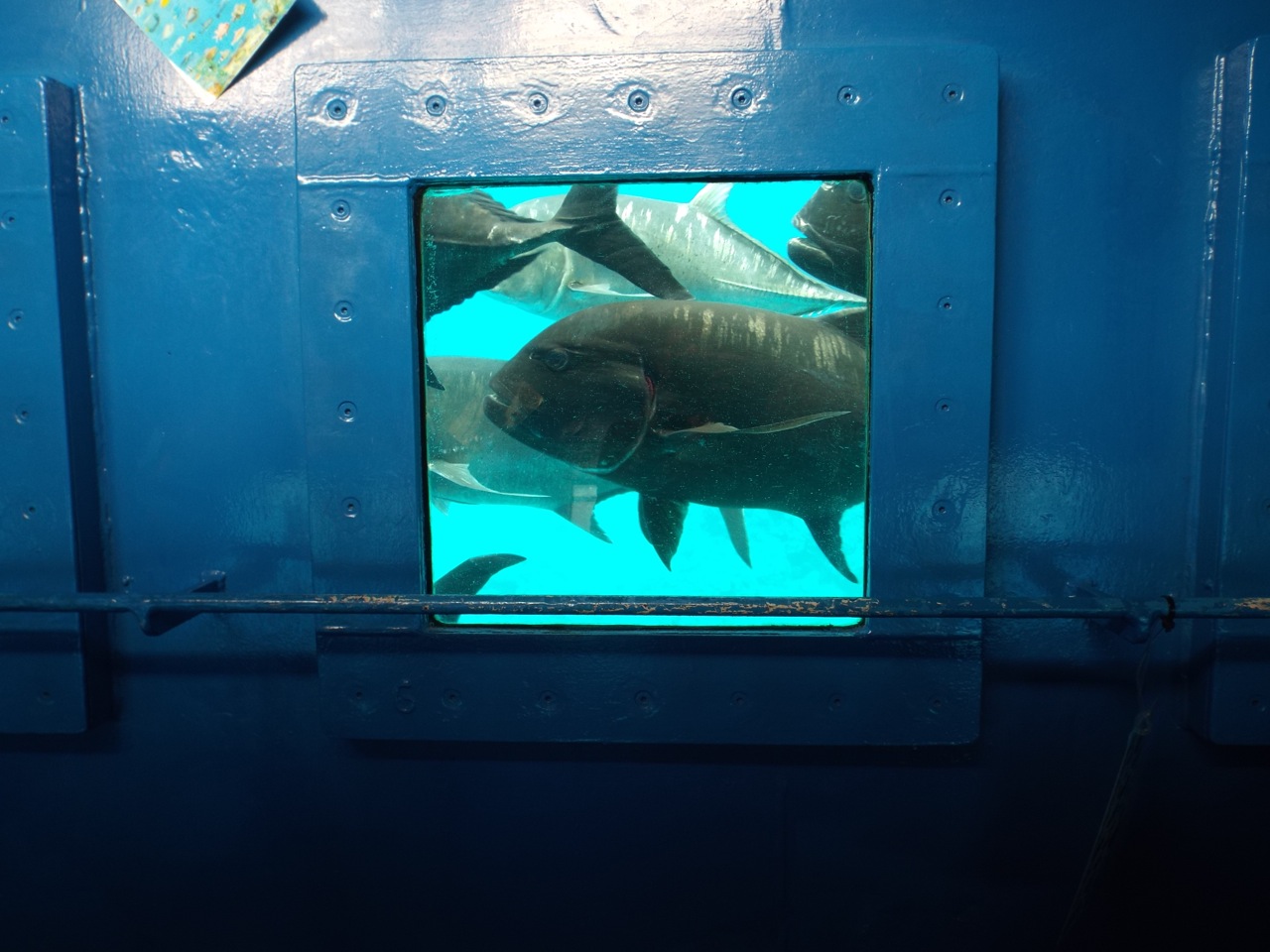 Click here for more about Raro Reef Sub Marine Eco Tours
Share this story