"I feel like in order to maintain what we have; we need to start managing better".
Miss Cook Islands 2017, Alanna Matamaru Smith, attained her success with the backing of countless island citizens, and a little divine support.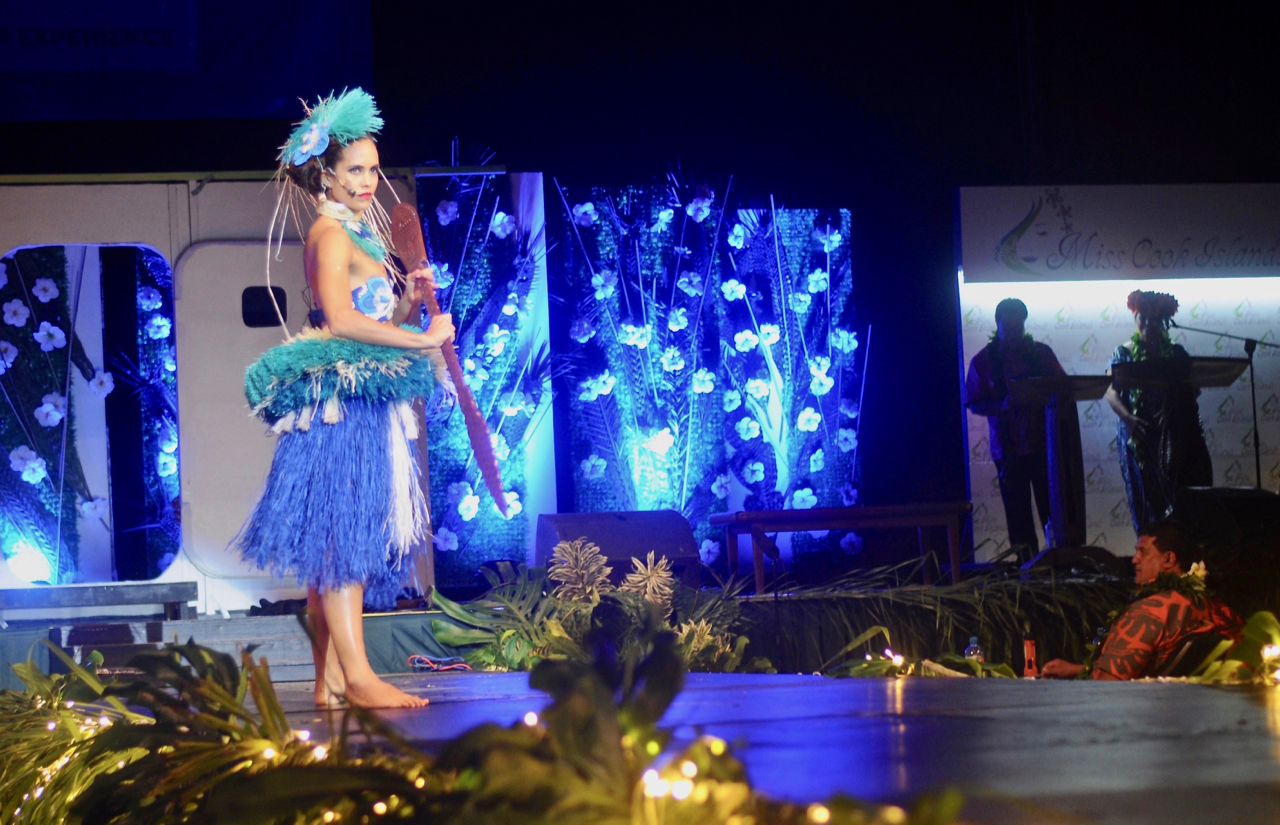 Posted on Facebook shortly after the pageant finals, Alanna wrote: "I would like to thank our Heavenly Father above for giving me the courage and strength to get through the past few weeks. It has been a challenging journey and I couldn't have done it without His Guidance and Love."
Alanna went on to thank a myriad of individuals amongst her family, friends and sponsors, which speaks a lot to her humility and appreciation for those who surrounded her during her quest for the privilege of being selected as Miss Cook Islands 2017.
Pageants in the South Pacific Islands are important in showcasing role models for young people and inspiring national pride. They attract a high calibre of contestants and considerable community encouragement and support.
Tall, elegant, intelligent and unpretentious, Alanna is supremely suited to the role of Miss Cook Islands.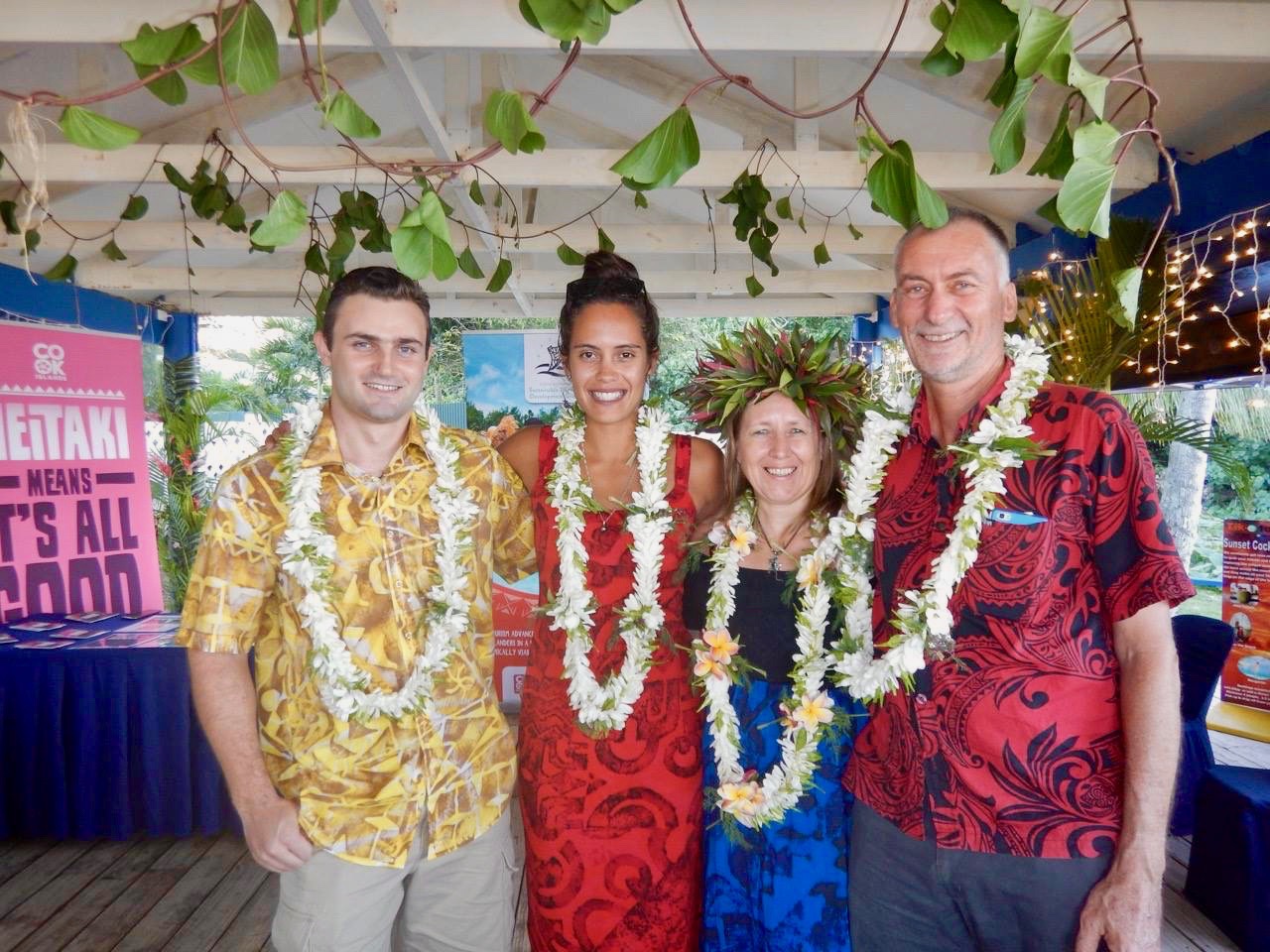 To add to her attributes, Alanna is a dedicated conservationist, acutely aware that the future sustainability of her beloved islands depends on organisations such as the Te Ipukarea Society where she works as a project officer (pictured at left with the team at Te Ipukarea Society).
Te Ipukarea Society is a non-government, civil society environmental organisation in the Cook Islands. Ipukarea translates as 'our heritage'.
Alanna is an only child.
"I come from a small family. My dad is a Kiwi and my mum a Cook Islander on her father's side. My papa is from Atiu; he is also part Rarotongan".
Alanna was born in Rarotonga but spent most of her 'education years' from age six in New Zealand
"Mum and dad moved over to New Zealand. It wasn't until I went to university that they returned to the Cook Islands. I came back every school holidays and stayed with family".
Alanna attended Auckland Girls Grammar School.
"I took a gap year after high school and came back to Raro to work out what I wanted to study at university. I was 18. I worked for CITV and had my own sports show called Sports Network News, filming and reporting all local sports.
"During that year, I came up the idea of working in the area of the environment because I knew there would be a lot of work opportunities in that area, and I also knew it was an area where I would enjoy the work".
Returning to New Zealand, Alanna gained a Bachelor of Applied Science in Environmental Management from the University of Otago in Dunedin.
"On my return I got a job as a project officer at the Te Ipukarea Society (TIS) straight away.
"Since taking the job I have become a lot more passionate about the environment, especially in the area of native and endemic birds".
Alanna said she wants to do her masters degree one day: 'possibly in the area of marine ecology, probably in Australia at James Cook University'. In the meantime she is happy to do all she can do with the TIS.
"TIS is not funded by the Government. We have to be constantly looking for donors from around the world to fund projects. One of our major partners is BirdLife International (birdlife.org)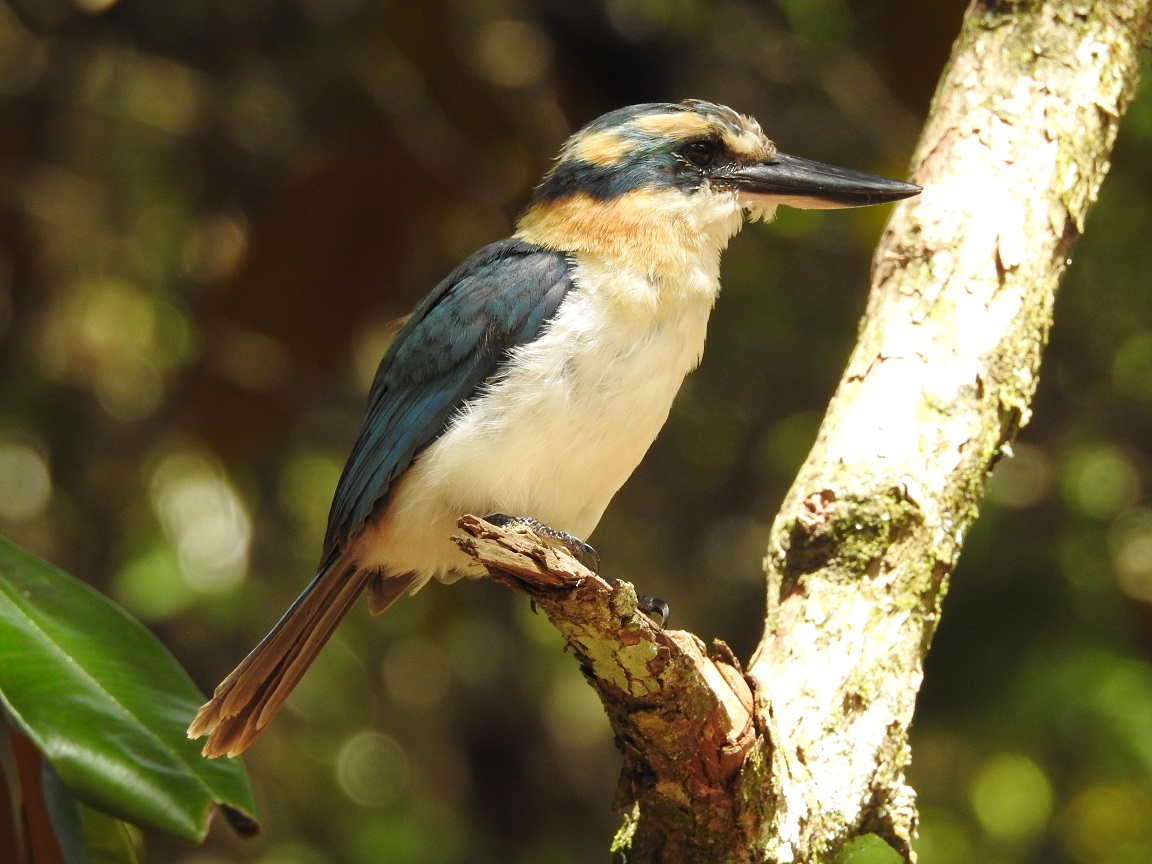 "Recently Liam Kokaua (fellow project officer) and I started to take school children up to the conservation area, getting them more connected with our native birds and endemic plant species, and the natural environment itself. It's very rewarding seeing the kids after a trip into the mountains.
"With the invasive species: the cats, the rats, the myna birds, today's natural environment is nothing like it was even a hundred years ago. The reefs are also changing because we're experiencing warmer temperatures these days and that is affecting the coral and the fish breeding seasons".
Alanna is also concerned about the growing problem of pollution. She believes visitors can play their part in the solution.
"For example, waste-water. Having three-minute showers rather than long showers. That is not just for the conservation of water, but also reducing wastewater that ends up in the lagoons. Also moving away from chemical products for more natural products, including sunscreen lotions."
In her spare time, 1.80m tall Alanna is keen on fitness and sport.
A member of the 'Black Pearls' - Cook Islands' national netball team - who in December finished unbeaten at the Nations Cup in Singapore against teams including Swaziland, Malaysia, Hong Kong, Ireland and Singapore, Alanna counts that event as one of her best sporting moments.
"Sport for me started at a very young age. Not only netball, it was also tennis, beach volleyball – I am still playing beach volleyball for the Cook Islands.
"In 2016 we competed in Tahiti. A few years ago I represented the Cook Islands in the South Pacific Games in New Caledonia".
To keep fit Alanna enjoys 5kms runs twice a week, then doing fitness sessions with Eric Newman, her personal trainer. She is also a keen snorkeler, kite surfer, mountain climber and hiker.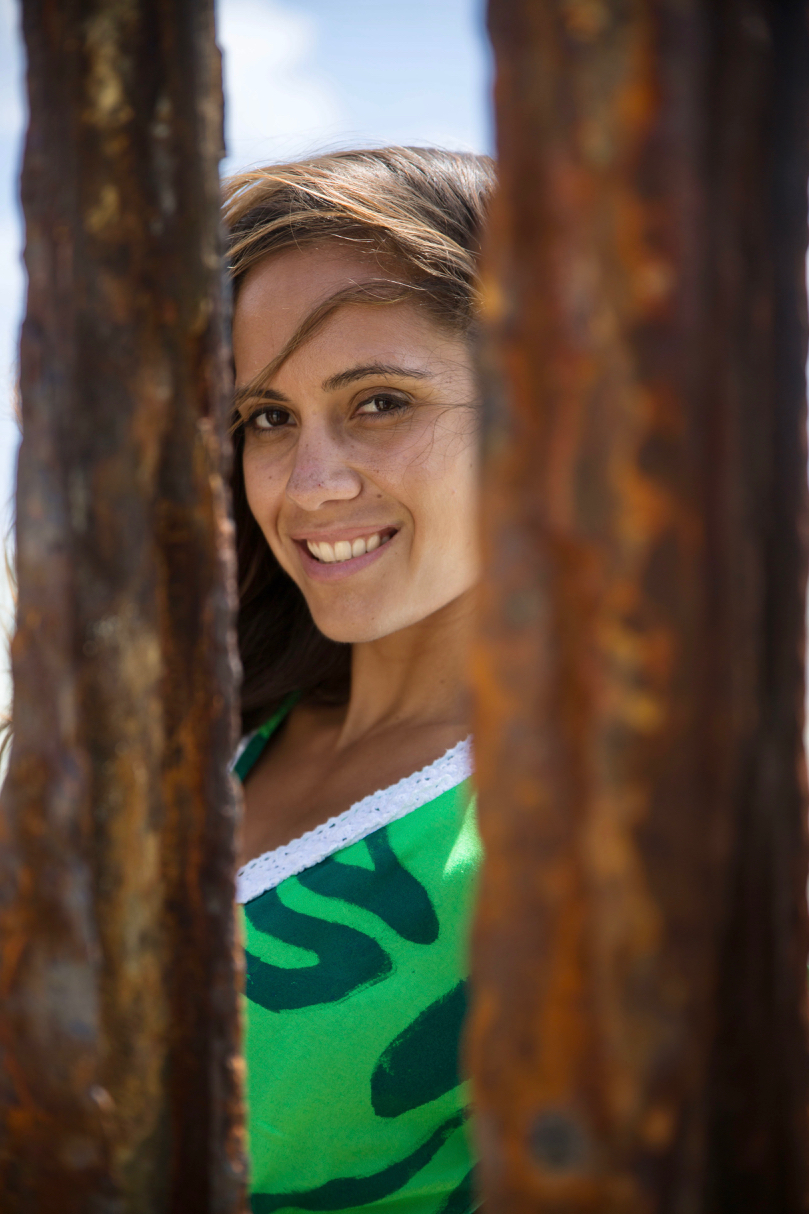 So what led Alanna to enter the Miss Cook Islands 2017 pageant?
"I am always up for a challenge!"
Alanna Smith was crowned Miss Cook Islands 2017 at the National Auditorium on 29 July 2017. She went on to represent Cook Islands in the Miss World 2017 pageant held at Sanyo in China in November, one of 120 candidates vying for the title. In the 'Sport Challenge' Alanna won 1st Runner-Up in a competitive field. She also reached the Top 20 in the 'Beauty with a Purpose' category.
As Miss Cook Islands, Alanna said she relishes the associated activities with the role both inside and outside the Cook Islands. Her term ends in June this year.
"With my daily job in the area of the environment, I now have the platform where people listen more to what I am saying. I intend to use this platform to spread more awareness about how people can be more conservationally responsible in the Cook Islands.
"I will also use my position to better influence the Government, for example to ban polystyrene containers and to bring in biodegradable containers."
Asked if she would be encouraging others to become Miss Cook Islands contestants, Alanna said:

"A lot of young girls are excited by the whole Miss Cook Islands vibe and look. That's not a bad thing. I would support them because it's all about developing women".
Alanna's personally declared role model is a former Miss Cook Islands, Krystina Kauvai Tatuava, who won the title in 2006.
"Krystina is a young professional Cook Islands woman. She holds herself up well. She's got her education and is doing well in her business. She is just gold!"
Alanna lives with her mother and father in Titikaveka.
"They came back to Rarotonga to retire, but got bored and went out and found jobs!"
Life is good for Alanna right now in the Cook Islands, but how does she see the future for the Cook Islands?
"I am particularly concerned about the direction we are going when it comes to tourism. I feel like there is only so much our little islands can handle. We don't want to be the next Hawaii. We don't want to over exploit our natural resources.
"There needs be a time when we cap the number of visitors so the islands don't feel more pressure than they do already, especially Rarotonga. I feel like in order to maintain what we have; we need to start managing better," said Alanna.
What about her own future?
"In twenty years I wouldn't mind getting into politics here; maybe becoming the first female prime minister!
"I'd like to get a youth party together. Who knows, I might start at the next election!
Share this story