"In the Cook Islands, the ukulele is a heaven-sent contributor to the wonderful melodies of everyday music".
The ukulele is so popular today that it is said to be the best-selling musical instrument in the Western world for school-age children and, believe it or not, baby boomers. It is a 'happy' instrument on which most aficionados can easily strum and play simple chords in no time.

In the Cook Islands, the ukulele is a heaven-sent contributor to the wonderful melodies of everyday music.

Whether you are a serious musician in search of a custom-made ukulele, or an amateur looking for a quality hand-made 'uke', Aitutaki craftsman Turua Joseph (pictured above) probably has the solution. Turua spends his days carving ukuleles for local and overseas customers in his rural workshop.

Turua is one of five boys born on Aitutaki to local parents who moved to Auckland to find a better life and education for their children. With trade experience in the electrical trade and department of Corrections, Turua spent 35 years in New Zealand, then six years in Melbourne, before the call to return home to the idyllic island of Aitutaki became too great to ignore.

"When I came back briefly in '87, I planted a seed in my head to return home by the time I was forty; I got here eight years ago at age 42!" Turua said.

"I always intended to return home to carve and build beautiful ukuleles. I spent a couple of years learning the craft and skills associated with making ukuleles from a good friend in New Zealand .

"Today, the designs for my custom-made ukuleles come from those who commission the work; each has their own unique story. My customers are global, which includes tourists year round and overseas Cook Islanders who holiday here over Christmas and New Year. They hear about me by word-of-mouth".

Turua is working on five or six ukuleles at any one time, each taking four or five days to carve and complete.

"I use pine for my ready-made's; the custom-built ones are carved out of local timber including wild hibiscus, Tou and Tamanu (mahogany). I also use imported timber when local timber is scarce or still drying. I use a chainsaw mill to process all local timbers that have been cleared or blown down by the weather".

Turua's ukulele prices range from $150 (NZD) for a plain, ready-made 'uke' through to $900 (NZD) for a custom-built, personalised and fully-carved ukulele.

Turua and his South Australian, former schoolteacher, wife Stephanie, are intensely environmental aware, which is reflected in their onsite retail shop, T&S ArtworX. Turua uses only recycled woods, and Steph hand-crafts amazing jewelry out of recycled glass after applying a flame torch to a variety of salvaged coloured bottles, creating fashionable bracelets, necklaces, earrings and brooches. (Read about Steph here)

"When we got here, we considered ourselves semi-retired, but it turns out that T&S ArtworX is fairly full on!" Turua said.

The location of T&S ArtworX workshop and retail outlet is marked on the Cook Islands Sun's Aitutaki Map.
You can contact Turua and Steph on tsartworx@aitutaki.net.ck or call +682 31120.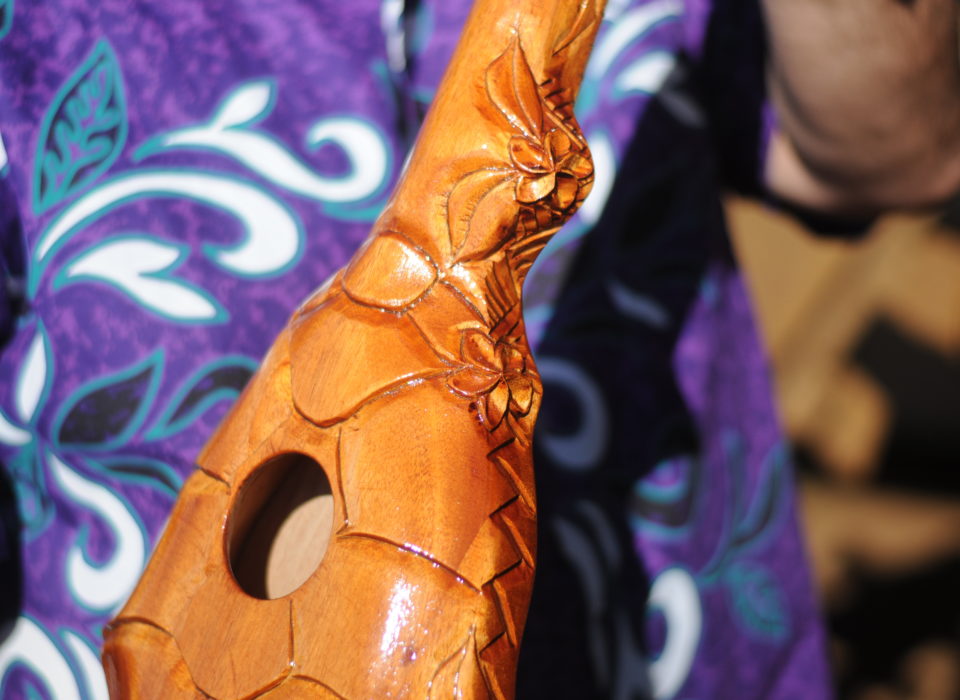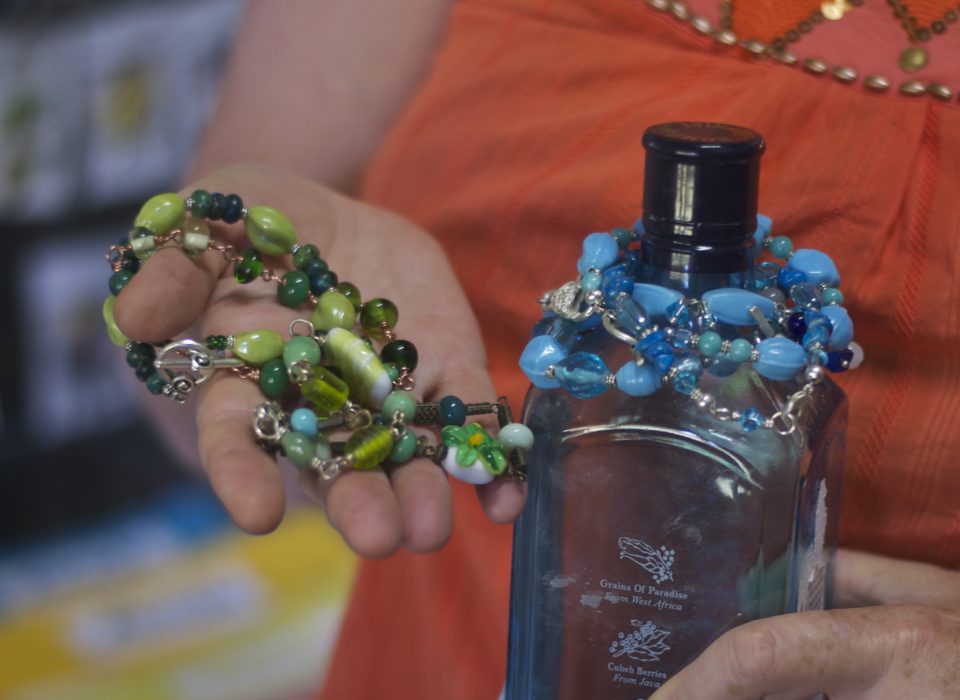 Share this story