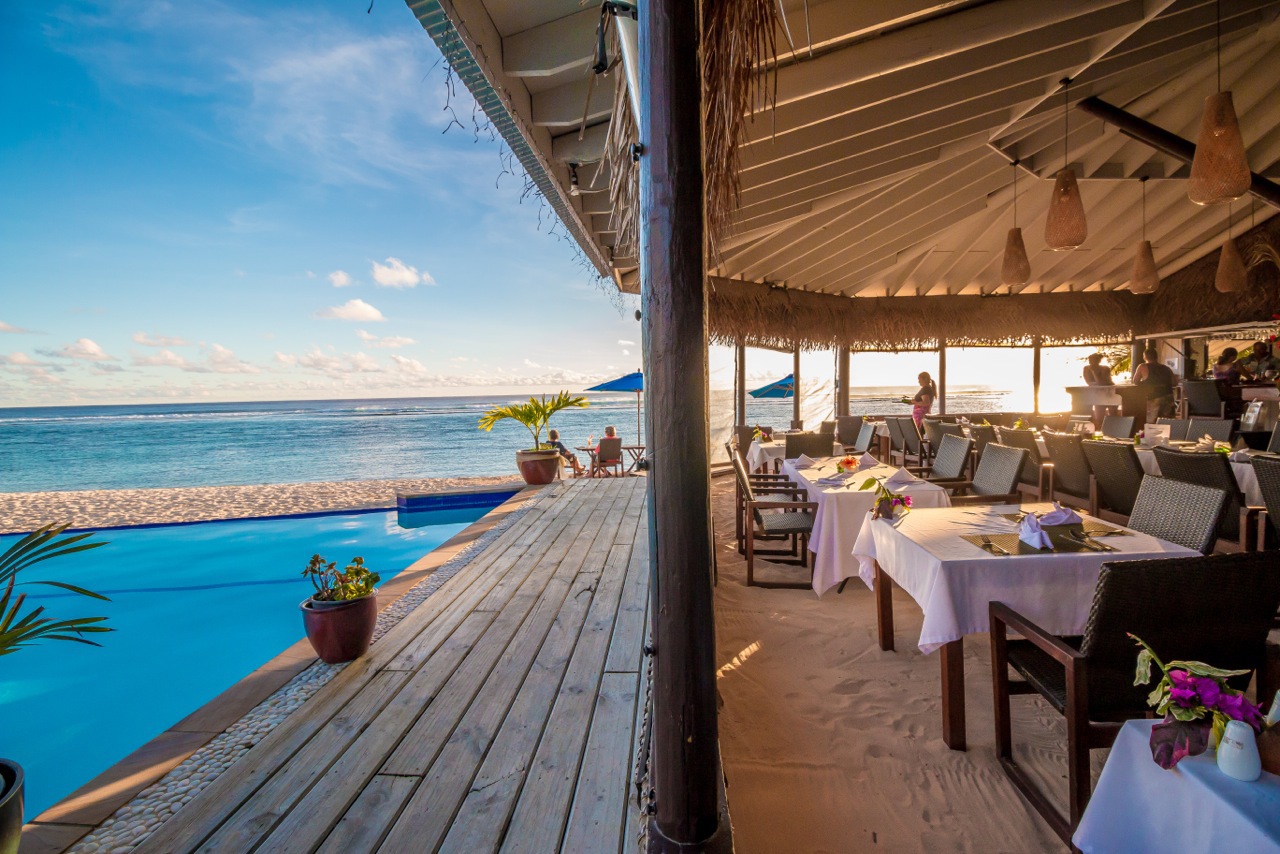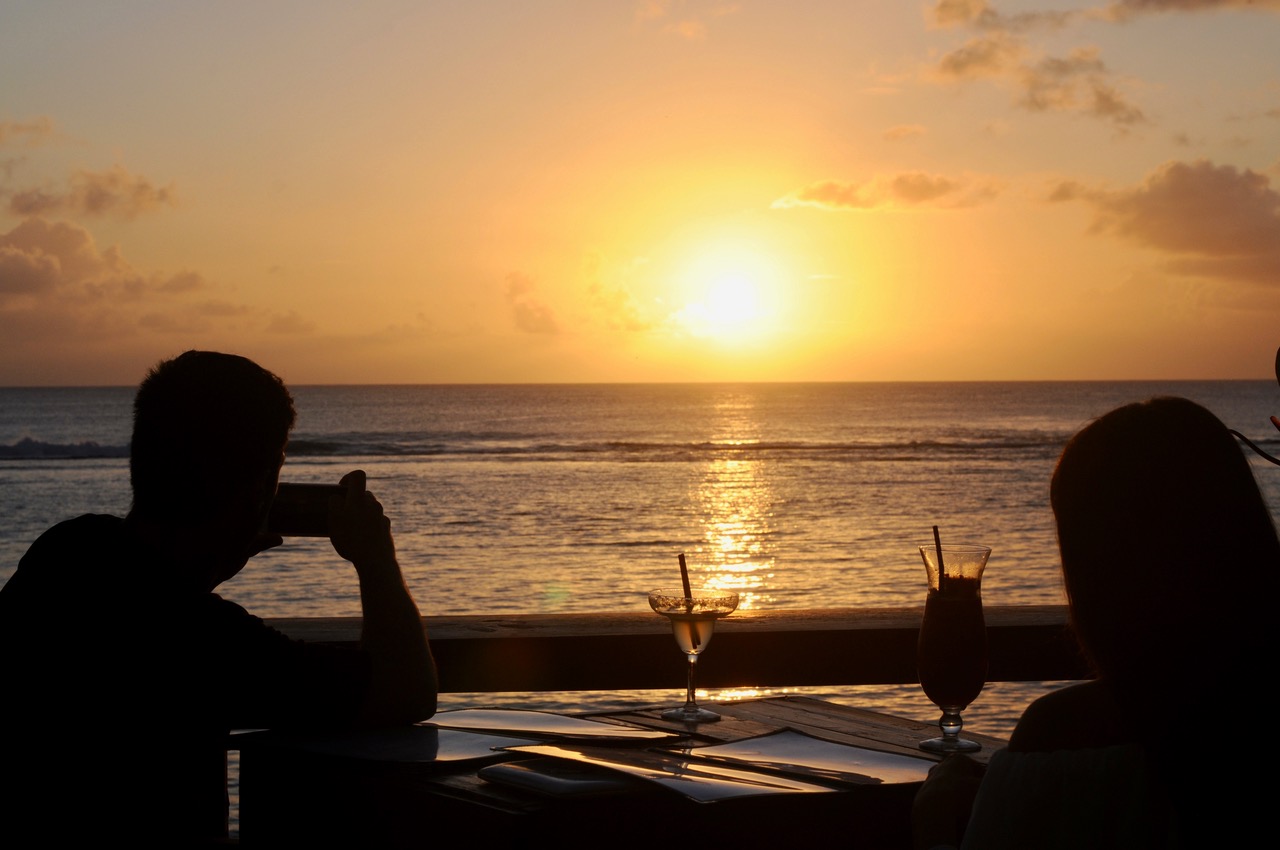 I turned up on a Tuesday evening at 5.30pm with enough time to catch the tail end of happy hour for a glass of Roaring Meg Otago pinot noir.
The sunset was developing brilliantly. I was in for a treat!
A short walk through Manuia Beach Resort in Arorangi, the stylish On the Beach (OTB) Restaurant & Bar is perfectly situated for a Rarotongan-style dinner.
The restaurant was almost full, so I choose to be seated outside.
Surveying the expansive menu, which is described as contemporary island style, I kicked off with grilled and chilled Ratatouille with salsa Verde, garlic bruschetta and avocado oil. A great start! I was enjoying the pinot noir so I stuck with that throughout dinner.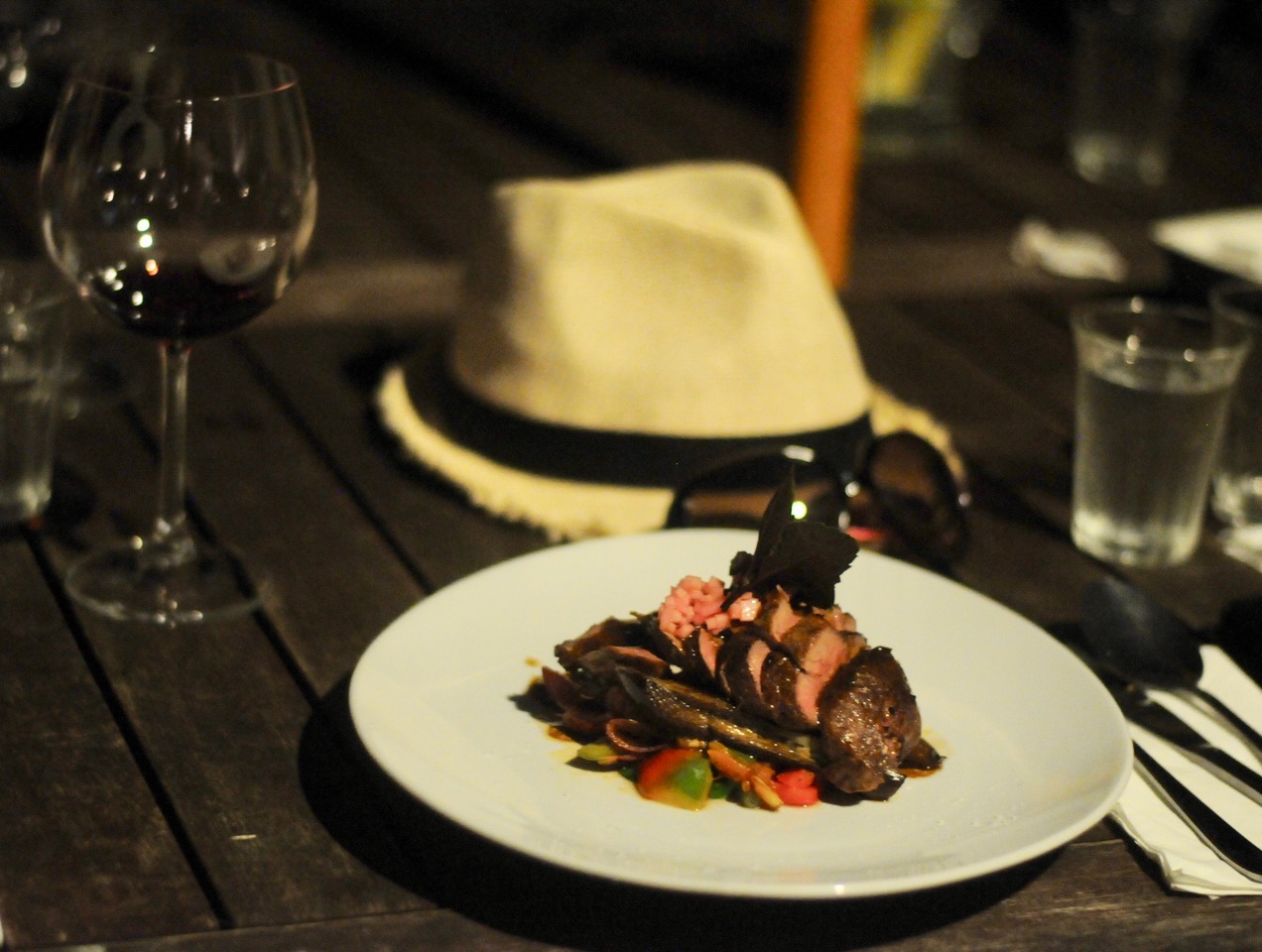 For main course, the menu offered braised duck leg, rukau & chèvre tart, grilled prime beef, sautéed tiger prawns (flambéed), grilled mahi mahi and seared duo of game fish, but I opted for the lamb on a bed of eggplant special off the black board. Tasty!
After main course, I had some room left so I thought I'd test-drive a dessert; the Vacherin with tropical sorbets, fruit compote, local vanilla sauce anglaise was delightfully sweet and tart; the wonderful flavours lingered.
To top off my OTB experience I savoured the love of a Hennessey VSOP.
And there we have it: a thoroughly enjoyable dinner at OTB, blessed by a brilliant sunset, cheery staff and good all round service!
Open for breakfast, lunch and dinner, OTB is definitely one of the coolest places on Rarotonga to eat and drink
Share this item