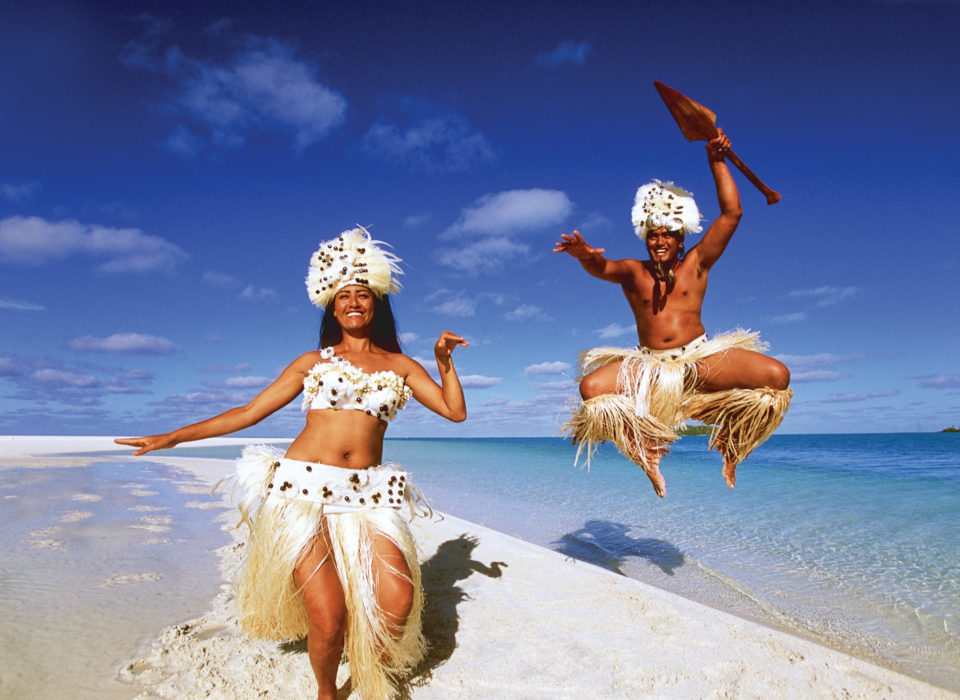 "No one in the tribe to be left out... no one in the Village to be forgotten" Albert Royle Henry

It is fitting that Nick Henry, the grandson of the Cook Islands' first Prime Minister, Albert Henry, chair the 50th Celebrations Steering Committee on behalf of the Office of the Prime Minister, Henry Puna. According to Nick, who is of Aitutaki descent, 2015 will be a year filled with events and activities celebrating 50 years since the Cook Islands became self-governing in 1965.
Leading up to Cook Islands 'independence day' on 4th August 1965, the islands had evolved politically. Briefly, the Cook Islands became a British protectorate in 1888; in 1901, the New Zealand annexed the country; in 1949, Cook Islanders automatically became citizens of New Zealand; the Cook Islands remained a New Zealand protectorate until 1965, when the New Zealand Government offered self-government. After independence, Cook Islanders retained their right to New Zealand citizenship, as the Cooks are still 'officially' under New Zealand sovereignty; Her Majesty Queen Elizabeth II remains the official head of state.

The annual 'self-government' celebration, which has been held each August since 1965 was renamed in 2001 with the Cook Islands Maori title of Te Maeva Nui, which translates to 'the great celebration'. In 2015, the celebrations will fill the entire year, with special emphasis on Te Maeva Nui.
In his role as Chairman of the Steering Committee for the 50th Anniversary celebrations, Nick Henry said his job is to coordinate events for the full twelve months and to inspire and engage the community from all islands and Cook Islanders from overseas.
"The mission is to carry a message of inclusiveness, identity and national pride," said Nick, quoting his grandfather, Albert Royle Henry: "No one in the tribe to be left out... no one in the Village to be forgotten"
Nick Henry has a background in event management and sponsorship.
"I've been involved in event management since school days from birthdays, weddings and school dances, to sporting events, raffles and fundraisers. More recently, I've been involved in national events such as the Pacific Games, Olympic Torch relays and various successful bids to host regional sporting events, including the upcoming Oceania Athletics Masters 2015".
Nick said that most Cook Islanders stand on the shoulders of their tupuna (ancestors).
"They have elevated us to new levels of thinking, extended our abilities and indeed given us an innate sense of responsibility. I am proud of what the Cook Islands has achieved over the past fifty years and I really want us to acknowledge our kia orana spirit, that sense of hospitality and giving that comes naturally. From an outsiders perspective it may be seen as onerous or even a burden, but right throughout the Pacific, as Islanders we receive huge pleasure from a genuine act of giving with no expectation of receiving".
Nick said the crowning glory of this year's celebrations will be Te Maeva Nui.
"The Ministry of Culture will deliver one of the finest events we have seen in decades, fifteen teams will be competing, their level of performance will be unparalleled," said Nick.
"Fifty years on we need to celebrate our differences between our islands and indeed the common bonds and blood ties that connect us as a nation. 2015 is going to be our largest Te Maeva Nui ever. Don't miss it!"
There many activities being specially planned for the 50th Anniversary celebration year, one of them is a community health program.
"50 days of cycling - a health kick and climate change mitigation program. From 1st January to 4th August there are 216 days. We have asked school children, plus private and public sector workers, to make an effort to cycle or walk to work for at least 50 of those days".
Nick mentioned some of the other concepts and activities that will be integral contributors 50th Anniversary celebration in 2015.
50 National Treasures - seeking advice on who or what are regarded as 'treasures' of the Nation;
50 Milestones – a 300 word essay competition for the public and NGOs to highlight the Nation's journey since self-government;
Recognition of Achievements – recognising and acknowledging personal contributions to society;
Constitution Park – developing gardens and tree-planting exercises with schools on the reclaimed land next to Punanga Nui, creating an open air venue for family gatherings, concerts and other occasions;
Past & Future Carved in Stone Legacy – a week-long ceremony of sculptors from the Cook Islands and around the Pacific, carving stones throughout the town area.
"As 2015 events and activities are finalized throughout the Cooks fifteen islands they will be featured and regularly updated on our specially-designed website, www.ci50th.com, or visit Cook Islands Visitor Information Centres in Avarua and Aitutaki for more information.
"The people of the Cook Islands warmly invite you to join us in our 50th Anniversary celebrations."
Share this item