"Eco tourism at its best"
Escorted by Pa's nephew Bruce, the 'Cross Island Trek' travels to the base of the Needle then on to Wigmore Falls. It is a strenuous hike that requires a good standard of fitness. It is not suited for those with heart, ankle, knee or hip problems. Transport and light lunch is included. Tours operate Monday-Friday, weather permitting.
Pa retired from cross island trekking in May 2018 after completing his 5000th trek.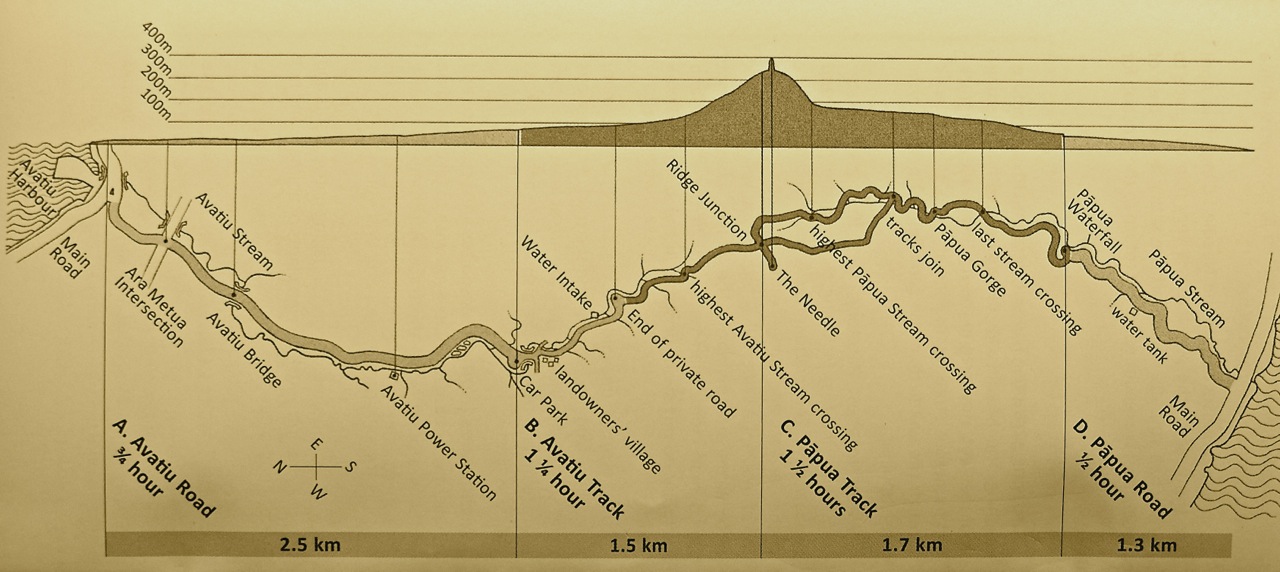 Read about Pa in this article:

A 'heart to heart' with Pa…one of the Cook Islands' most celebrated national treasures.
Today Bruce's treks are booked under the banner of Maunga Tours.
T: +682 21 079
E: maungatours@gmail.com
W: Maunga Tours