"Akirata is Cook Islands Maori for early light".

Backstage, the youthful male and female performers adjust their colourful costumes made from local coconut fibers, fabrics, shells and flowers. On stage, the frenetic sounds of accompanying drummers and singers begin to fill the ears of the eager audience. The island show dancers and warriors quickly flow on to the platform with their distinctive Cook Islands brand of Polynesian dance that tell the story of the islands from the early days tribal warfare, to its discovery by James Cook and the missionaries, to the present day.
Cook Islands dance was a central part of island culture for centuries before the European missionaries changed everything in the early 1800s. Finding such openly erotic dances distasteful, they managed to dramatically change the traditional art form for many years.
Today, the dance performances are an entertaining interpretation of the islands ethnicity, including traditional and modern history. The distinctive music seems to be compelled by the reverberations of the South Pacific Ocean, tropical winds and storms, and the often-relentless beat of rain.
One Cook Islands professional dance groups is the Akirata Cultural Dance Troupe. They have travelled internationally promoting Cook Islands culture. In 2010, they were chosen to represent Cook Islands performing arts at the 2010 World Expo in Shanghai, PRC. More recently, they performed in the United States and Mexico.
Cook Islander businessman Rohan Ellis and his wife Adriane founded the dance troupe six years ago.
"The idea started when my wife and I lived in China. Adriane formed a dance troupe made up with Pacific islanders, Cook islanders, as well as Chinese citizens. When we returned to the Cook Islands we formed our own dance troupe using local people here," Rohan said.
"Our dance troupe is made up of members of our musically-gifted families, be it drummers, dancers and singers; some are costume makers. We all come together for the love of Cook Islands culture".
Rohan said the choreography and music score was inspired by his wife's late uncle Turepu Turepu, who was a master of Cook Islands culture in his day. A prolific Cook Islands composer, Turepu died aged 56 in 1990 having written more than 1000 songs; many were hits in Tahiti, as well as the Cook Islands.
"He was creative in his choreography, drumbeats and performances. In fact, many of the dance troupes in the Cook Islands today are also inspired by his drumbeats and choreography as the basis for their performances.
"We don't feature children in our troupe, but we have featured many former beauty queens of the Cook Islands and national dance champions. They are professional dancers and they do get paid; not quite enough though, they all have other jobs. A few of the younger ones are at high school."
Rohan Ellis is also the voice presenter for Akirata's performances.

"Our script is based on Cook Islands history and tales from yesteryear. We try to bring out good stories from the outer islands, including unique historical events that took place, to inspire visitors and Cook Islands Maori who watch the show. I have used excerpts from history books, but have modernized the words to make it sound more theatrical.
"My father George Ellis comes from Manihiki, an island long regarded as the 'cradle' of Cook Islands culture, dancing and drumming. There is a unique style there because of their connection with French Polynesia way back. There was a movement of people between Manihiki and Tahiti and cultural ideas and creativity were exchanged in the 1800s, in pre colonial times".
When watching the Akirata Dance Troupe perform it is not hard to spot Rohan's nephew, 16 year-old George Ellis IV.
"The people of the Cook Islands are of mixed ancestory. George is a fusion of Scottish, Cook Islands Maori, New Zealand Maori and German, but he does look the odd one out because his skin is porcelain white and he has orange hair. He is still at school, fluent in French, learning Spanish, George is an avid sportsman who enjoys the physicality of dancing with Akirata."
Akirata has three weekly 'Island Night' contracts. On Tuesdays at The Islander Hotel with dinner at 7pm and show at 8.30pm. On Wednesdays, they perform at the Muri Beach Club Hotel with dinner at 7pm and the show at 8pm. On Thursdays, Akirata perform at Crown Beach Resort, dinner at 7pm and show at 8.30pm.
Rohan emphasises that an important goal for his dance troupe is planning regular trips overseas promoting Cook Islands culture.
"We decide where to go then spend twelve months fundraising. Everything is paid for through fundraising and the fees earned from hotel island nights. Later in 2015, we will travel to South East Asia using Singapore as the base, also visiting Thailand, Cambodia and Vietnam".
Rohan said his troupe have recently saved to buy a Hi-Ace mini bus. "We do have issues with weather, especially when there is tropical storm, because most of the performers are on motor bikes. We need to be able to pick up and drop off our members. Our new bus arrives in January!"
On a final note, Rohan said Akirata has made their costumes a main point of differentiation with other dance troupes.
"Our costumes are brilliant! We invest a lot of money in them, bringing in fibers from the outer islands; they are all natural. We have two costume makers working full-time. It is a mini-enterprise of the Cook Islands".
For more information on the Akirata Dance Troupe, email natura@oyster.net.ck or call +682 55686.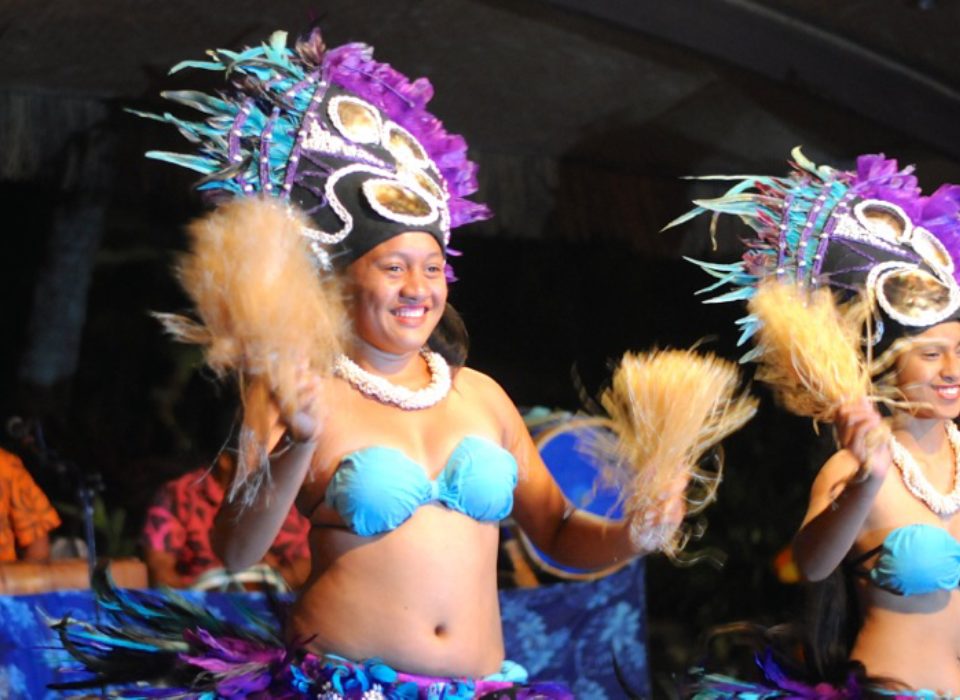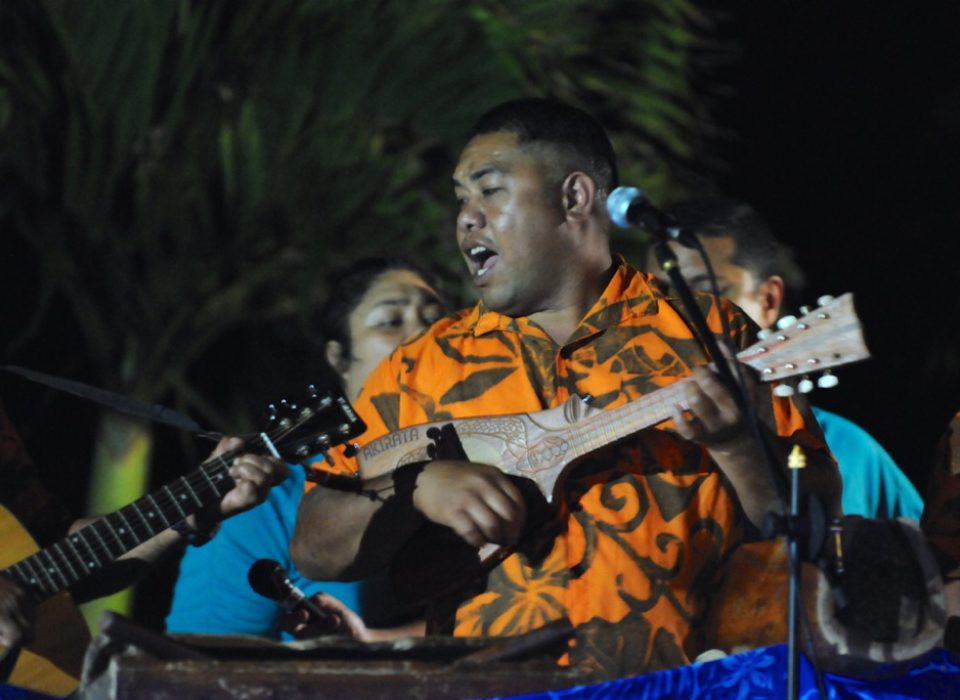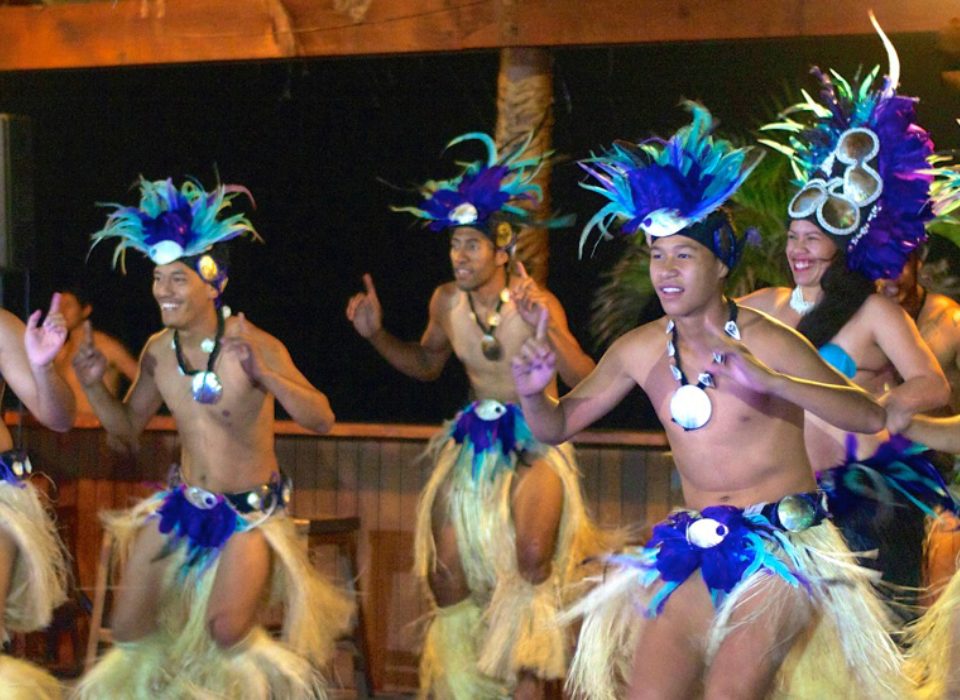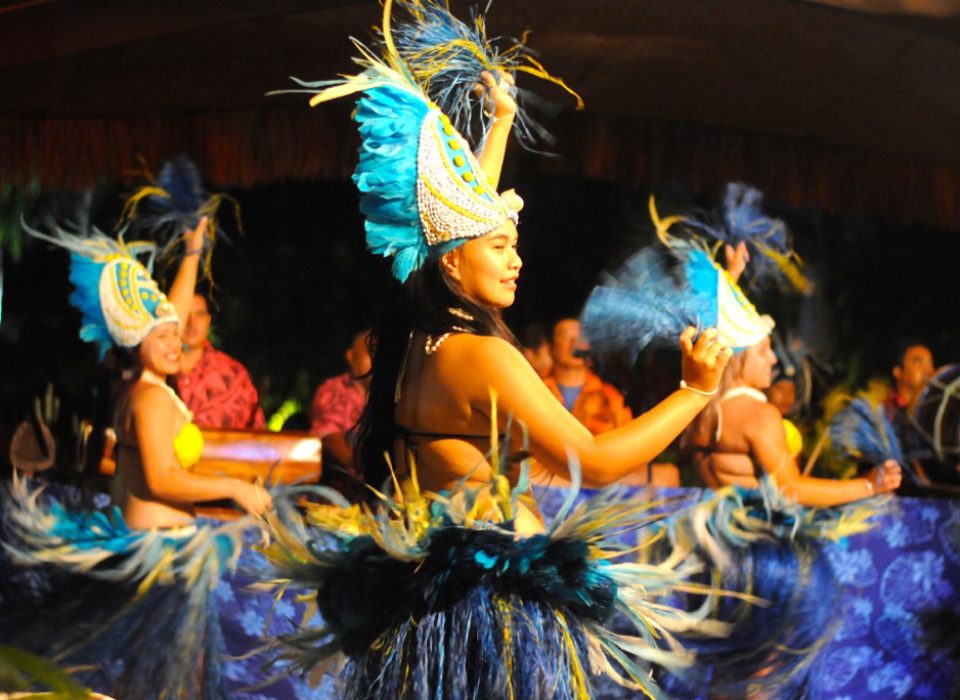 Share this story