"It would be a sorry time if I ever had to leave the Cook Islands"
Australian-born Cook Islands businesswoman Julie Bateman came to the Cook Islands for a holiday thirty-five years ago when the islands were the best kept secret in the South Pacific and the tourism industry was all but non-existent.

"I came here for a three-week holiday in 1980," said Julie. "I am a Bondi girl, so I wanted a place with a bit of nightlife, lots of sun and a few daytime activities".
At the time Julie worked for the Commonwealth Bank in Australia.
"The National Bank was the only bank in the Cook Islands then. During my holiday, I was invited to a cocktail party and the manager offered me a position as a trainer."
The job eventually fell through, but it was not all bad news!

"I met my future husband Eric in the first couple of days. He had the Tumunu Garden Bar, which is now the Tumumu Restaurant and Bar."
Tumunu means coconut tree or a social gathering place for food and drink.
Julie said that in 1980, the Tumunu was one of the two nightspots on the island; the other being Banana Court.
"Curious animal houses, is how I describe them in those days – wild and woolly."
Eric was born in Latvia, raised in Wales, and immigrated to New Zealand.
"I met him when he was selling raffle tickets for a village fundraiser. He invited me out a few nights later to the Tumunu.
"We were together most of the time I was on holiday. I was at a cross roads with my job in the CBA. I was ready to make a move to a smaller quieter place. When I returned to Australia, Eric and I wrote to each other regularly; then he invited me to come back and stay. I first met him in March on holidays and moved to Rarotonga to live in July 1980."
By the time Julie had returned, the National Bank offer had fallen through.
"I wanted to be independent financially so I first worked for the Money Saver Supermarket in Arorangi as secretary to John Scott. When I wasn't working in the office, I was out there packing boxes getting to know people."
Julie tried other jobs, but eventually got a permit to work in the Tumunu with Eric. They married in August 1986.
During the following years at the Tumunu, Julie got to know and did some work for Melynnda Morrissette, the owner of Jetsave Travel in Avarua.
In the early 2000s, Julie decided to go to Australia and retrain formally in office administration.
"I took on a three-year course. Eric and I commuted during holidays.
"Before I had left for Australia, I did some work for Melinda as a travel consultant. When I returned in 2003, she asked me to work for her handling inbound. I suppose you could describe me as her PA.
Today, Julie manages Jetsave Travel who mainly sell domestic and international airfares and accommodation, tours, activities and outer island packages.
"Day tours, and up to two-night packages to Aituaki, are popular with visitors.
"The Aitutaki day trip is a great day out and well worth the money."
"If visitors have the time, we try and get them to take in two islands. We can hook up Aiutaki and Atiu quite nicely. A five-day package is perfect. We let people know these are the two most accessible islands.
"Atiu is very quite with lots of natural things on offer. I sat in one of Atiu's beautiful coves once for five hours. I read and swam and never heard another human voice; it was just amazing. Aitutaki has a lot of natural offerings too, but really its all about the lagoon and the beaches, which are absolutely beautiful".
Apart from her busy work schedule with Jetsave Travel, Julie still works with Eric at Tumunu Restaurant and Bar.
"Tunumu is only open for dinner. Casual dining with an air of local ambience! Everything in the Tumunu is quite ecletic because the restaurant and bar have gathered many things, over many years, by many people. We employ only locals. Some have been there for over 30 years. People comment, time and time again, how good the service is from these girls and how well they interact with guests".
Julie loves her life and lifestyle on Rarotonga.
"I have lived in the Cook islands longer than I lived in Australia. I was 26 when I came here 35 years ago. I expect to be here for the rest of my days! It would be a sorry time if I ever had to leave the Cook Islands"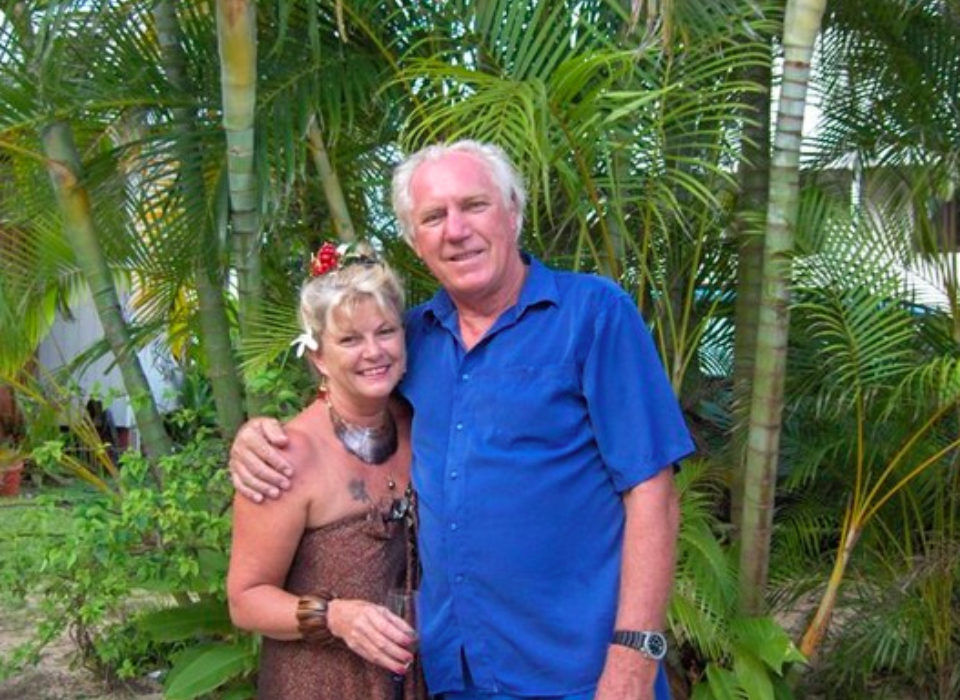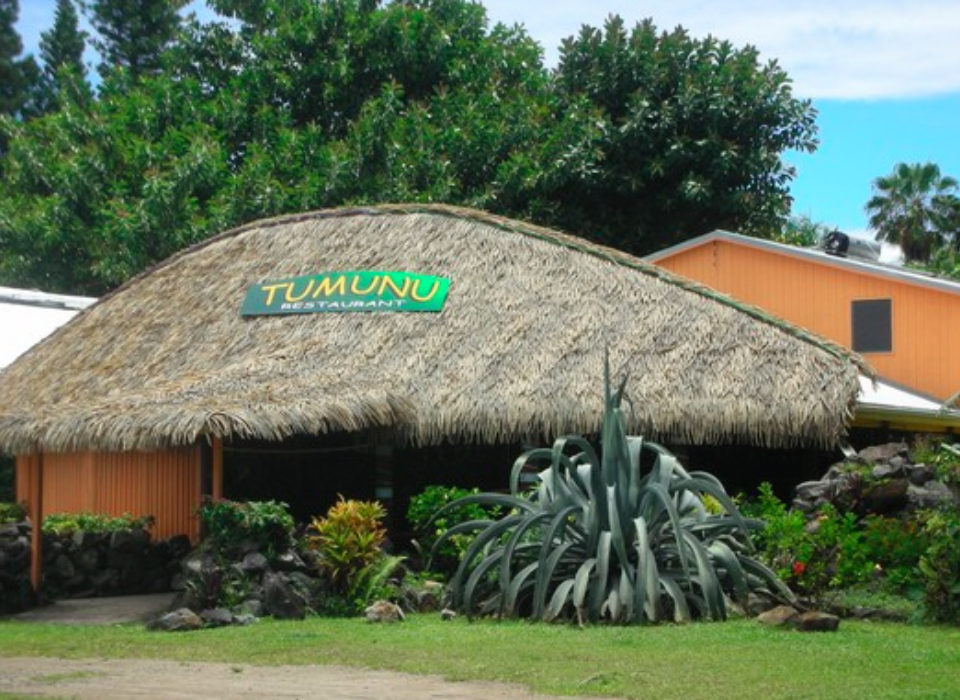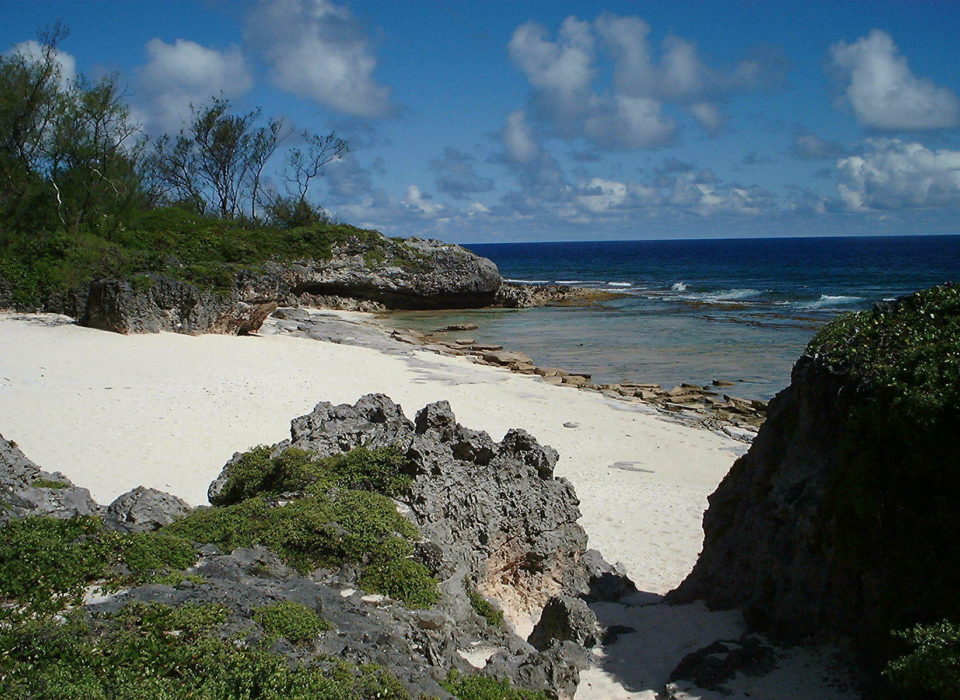 Share this story