You don't just invest to make money in the Cook Islands, you invest in your lifestyle.
It's not a dream. Lifestyle is real!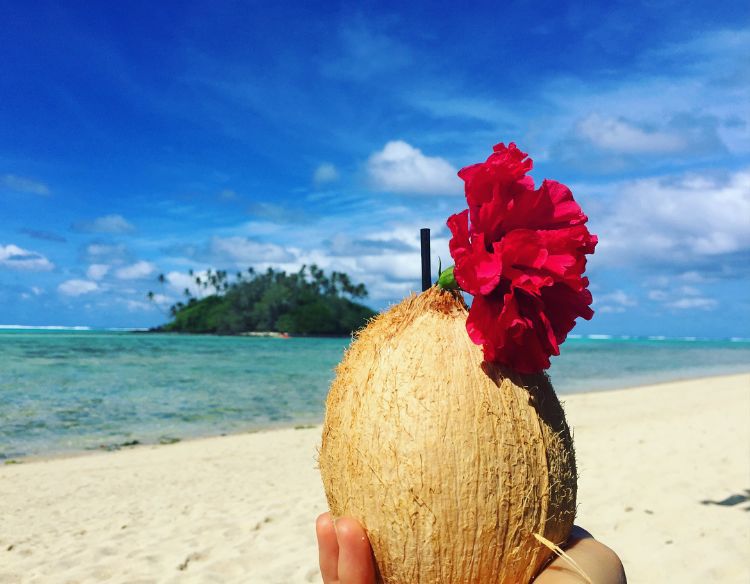 The most visited islands are the main holiday island of Rarotonga and its close by neighbour, Aitutaki, which has what many consider the most beautiful lagoon in the world.
It is possible for non-Cook Islanders to live and work in these islands subject to the approval of the BTIB (Business Trade and Investment Board), who provide information on what is required to start a business, or for those looking to invest in an existing business, in the Cook Islands. They also manage the approval process.

One of the most established 'businesses for sale' agents is Cook Islands Real Estate ...a good place to start looking for that perfect sea change opportunity!
Get advise from the experts!
"Cook Islands is actually quite a sophisticated island nation, so we have all 'the niceties' to conduct business."
Cook Islands Real Estate Ltd associates Debra Graham, Craig Graham and Carey Winterflood (see above) have years of experience selling and listing properties and businesses in Rarotonga and Aitutaki, predominantly related to the Cook Islands tourism sector and travel industry.

We asked them what their advice was for people interested in buying a business in the Cook Islands: Is it easy or difficult?
"It's certainly not difficult for non-Cook Islanders, but it is a process that has to get approval from the BTIB, the Business Trade Investment Board," said Carey.
"You need to get past the BTIB criteria to buy a business, which includes health checks, police checks from back home, and a small business plan. Providing the criteria is met, you'll find that you're most welcome, and work and residency permits are renewed easily."
So why choose the Cook Islands for a lifestyle change, and not another South Pacific island?
"The Cook Islands is actually quite a sophisticated island nation, so we have 'the niceties' to conduct business. We also have the ease of travel to and from Australia and New Zealand, where most of our buyers come from. English is widely spoken here, and the laws are similar to Australia and New Zealand, but particularly New Zealand. So it's fairly easy to do business here," said Carey.
"We also have a stable government, we have laws that are recognisable, and policies that are not continually changing. It's consistent, and there is confidence in the future of the country. That's our biggest advantage over other Pacific island nations."
According to Cook Islands Real Estate, people are primarily looking for lifestyle businesses mostly in tourism: hotels, motels, bed and breakfast type properties, cafés, restaurants, and tourist attractions.
"One of the factors to be taken into consideration when buying a lifestyle property in the Cook Islands is that property cannot be bought freehold, only leased, albeit long term leases lasting decades. And, it certainly makes the unaffordable, more attainable, said Carey.
"The entry level for accommodation property is dramatically different in Australia and New Zealand. Here, a million dollars could buy you a small accommodation property close to the water front; back in Australia or New Zealand it would be three, four, maybe five times that amount."
Carey said most of their enquiries for lifestyle businesses come from their website www.cookislands-realestate.com.

"Our website has a monumental click-on rate," said Carey.
"But we also get calls from visitors here on holiday. They've fallen in love with the place, seen how easy it appears to be to do business here, and that's the clincher! They're about to go back to a 9-5 grind, and think: maybe we could settle here in the Cook Islands. Others get back home, get onto our website and start a conversation by email."
Cook Islands Real Estate handle hundreds of 'lifestyle' enquiries each year.
Carey said: "We pride ourselves in personally guiding people through the entire process from the inspection, through the BTIB process, immigration, the banks, the loans, right through to the day they take over, and even beyond!"
"We know what it's like to be a purchaser," said Carey. "Not just that, we know about schooling, sports and recreation and so on. We've collectively got years of those sorts of experiences to share".
For more information contact Craig Graham in Rarotonga on (+682) 81 965 or Carey Winterflood (Australia) on +61 0478 568 642
Share this story