Tivaivai is a form of artistic quilting traditionally done by Polynesian women. The word literally means 'patches'.

Every Saturday morning, the Punanga Nui Market near Avarua, is a thriving hub of activity for both locals and visitors. Saturday morning at the Market is on the ' to do' list for most visitors to Rarotonga, though many are not aware that a limited version of the market operates from Monday-Friday.
Every Wednesday and Thursday a local group of ladies known as the 'Punanga Nui Vainetini Mamas' showcase their tivaivai, including bedspreads, wall hangings, cushion covers, table runners and pillow cases with plain background fabrics overset with embroidered tropical flowers, and other symbols of nature.

Visitors are welcome to join the Mamas to learn a little about this traditional Polynesian craft.

Basic Tivaivai materials can be purchased from one of the leading Mamas, Ina Bishop, at the market. You can learn simple stitches for your tivaivai, and join in the conversation! You will not be asked to pay for your lesson, but a donation to the Mamas is always appreciated.


Simply arrive at the main stage at Punanga Nui Market after 10 am on Wednesdays and/or Thursdays, enjoy the colourful tivaivai on display and spend an hour or a day learning this lovely traditional craft.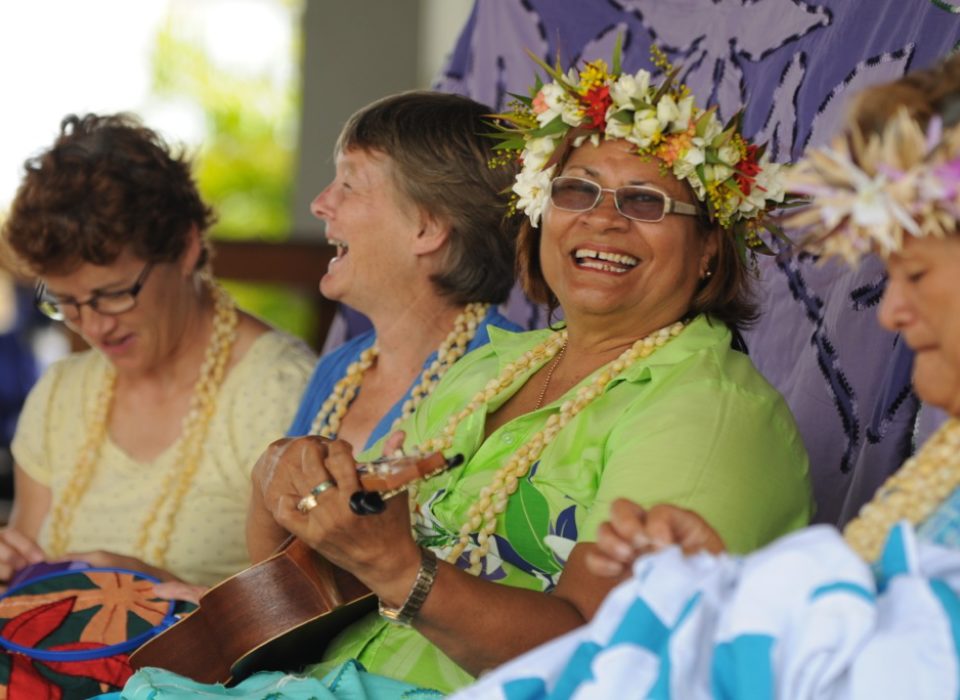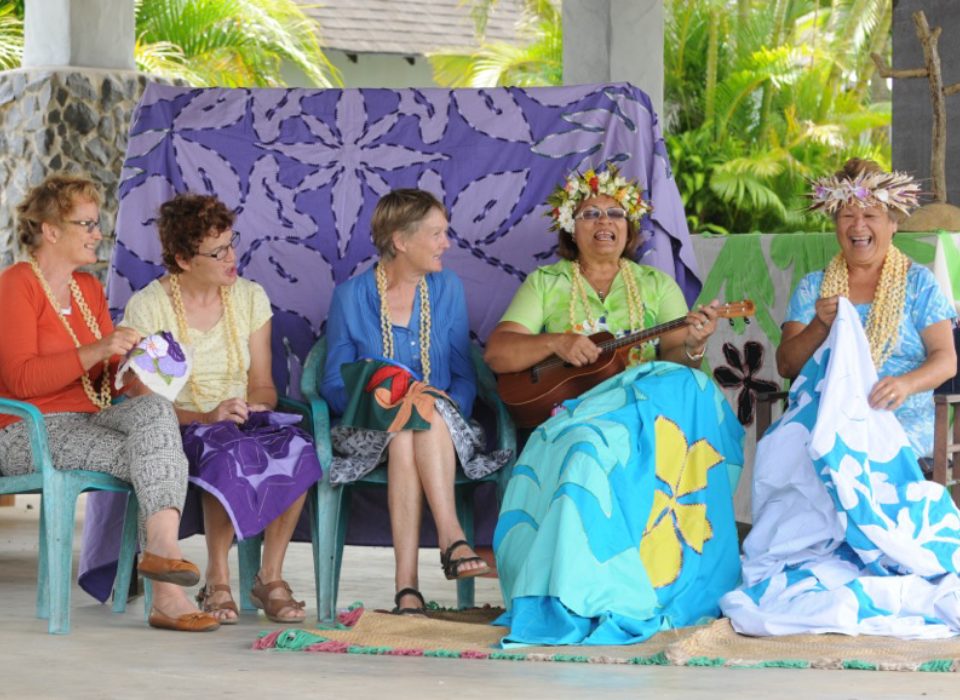 Share this story