"I am very passionate about Cook Islands culture."
In 2011, RentRaro (a.k.a. Heritage Holdings) swept the field in the Air New Zealand Cook Islands Tourism Awards winning the Internet Marketing Award, the Tourism Industry Support Award, and the Supreme Award for Excellence and Innovation, thus being publicly anointed as the premier property management and holiday home rental specialists in Rarotonga.
Five years on, RentRaro continues to flourish under the watchful guidance of its co-founder Pai Vaine Nooare Chambers, a gracious and passionate septuagenarian born in Nikao on the island of Rarotonga.
Pai Chambers retired to Rarotonga with her husband Dennis in 1995 after 35 years in New Zealand and Australia. Sadly, only a few years later Dennis died leaving her to continue the new business they had set up together, Heritage Holdings.
"Born in Nikao, I was brought up in Avarua by feeding parents, not my biological parents. My dad was a doctor and my mum a nurse. We lived at the Sanatorium hospital where they were in charge".
According to Pai, Rarotonga in the 1940s and 50s was an idyllic island with little modern entertainment. "We had a radio. I liked listening to Ricky Nelson. We also had a gramophone, the type you wind up."
"Our family went to the beach on weekends, but my favourite swimming place was off the wharf at Avarua."
In 1961, 20 year-old Pai moved to New Zealand where she worked in various government departments.
"I met Dennis at a dance in Wellington in 1962. He'd come from Australia on a working holiday.
"I wouldn't say it was love at first sight, but I thought he had a car to take me home from the dance. Instead, we went to the taxi stand. Dennis always had a wicked sense of humour. Years later he would tell the story about how I thought he had a car that night. He always piped up: you're lucky I didn't take you on the bus!" They married in 1963.
From 1972-1985, Pai and Dennis owned a furniture manufacturing and retail business with five retail outlets around Wellington. "We sold up and moved to the Sunshine Coast in 1985. Dennis wanted the 'Go back home thing'. He learned about the real estate business there, but didn't like living in Australia, so we returned to New Zealand in 1986. He continued in real estate, and I worked for Inland Revenue".
"Dennis and I retired to Rarotonga in 1995 and built a home on family land in Arorangi".
They got back into business by accident. A friend in New Zealand wanted someone to look after guests at his holiday home in Tikioki. "Then they asked us to get a computer and email. This was the start of our business with private holiday homes. Word-of-mouth took over and it just grew from there. In 1996 we set up Heritage Holdings."
Andrew came to Rarotonga for five years after his father passed away in 2002. Eddie returned in 2008; he had been living in New York for many years. Today Eddie is 52, and Andrew is 42. Both sons have degrees: Andrew a BA in Film and Theatre, and Eddie, a Bachelor of Commerce.

"Andrew retrained in Computer Science. Part of his thesis was to set up our website. The name RentRaro originally came from their dad. The 99% internet-based business has really moved ahead since."
"I am proud and very lucky with my boys. Andrew set up our online presence, and Eddie's commerce and marketing background has made the business bigger. Eddie is a 'people person', very much like his father".
Leaving the daily operation of the business to Eddie, Pai pursues her personal passions.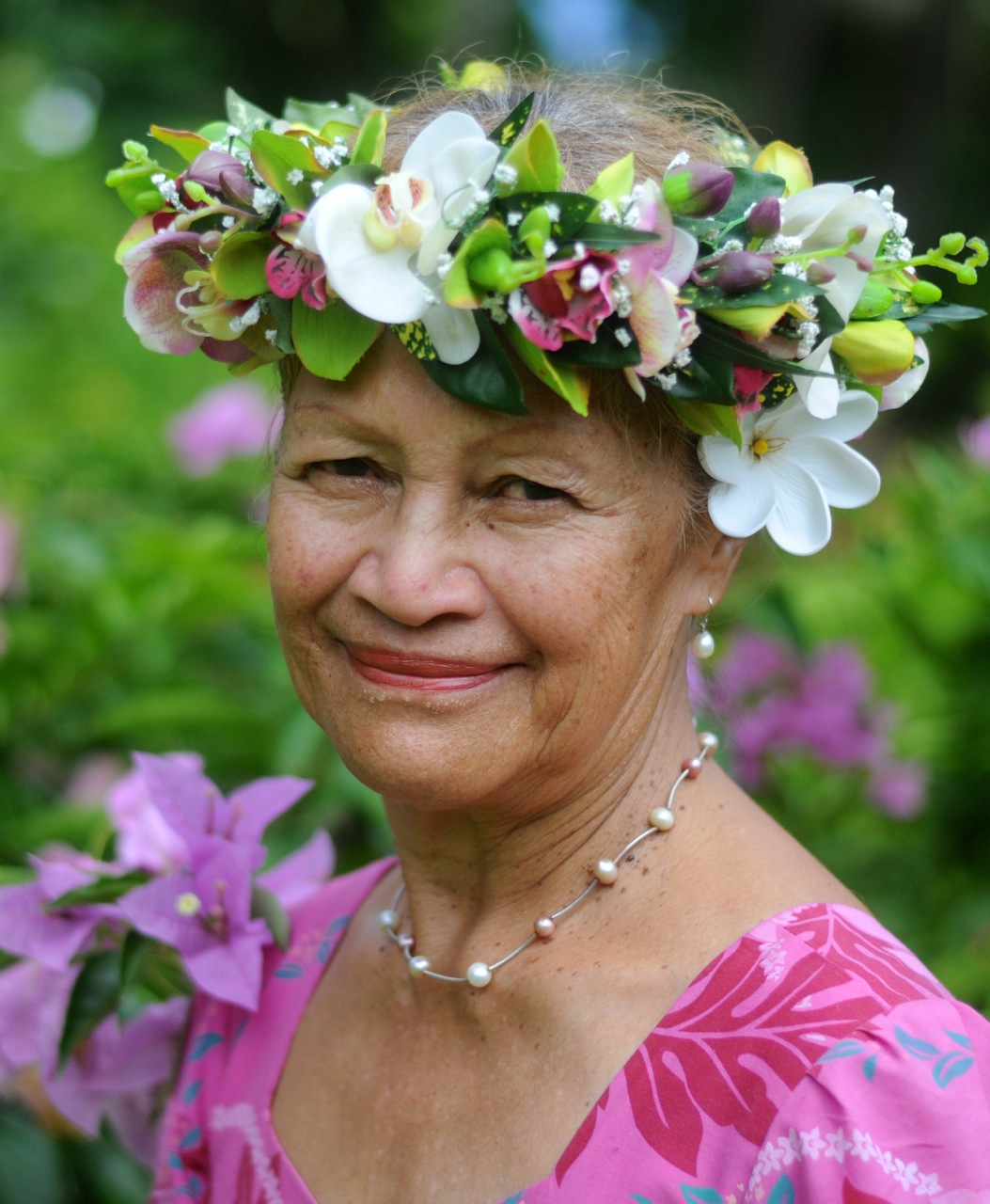 "I am very passionate about Cook Islands culture. We sponsor many cultural things including the Te Maeva Nui celebrations, Miss Cook Islands, the Dancer of the Year, and the Excellence in Maori Language at Tereora College".

Pai is the Patroness of the Miss Cook Islands Pageant Association and a member of the Business & Professional Women's Association (BPW). Pai is also a member of the Ipukarea Society, an organisation that promotes a healthy and sustainable environment.
"My other passion is my grandkids. I really enjoy them!"
"Eddie totally manages the business now. I take care of the office administration, accounts and quality checks on the properties we look after."
"Looking to the future, we are hoping to develop two blocks of family land in Arorangi – one next door to me for Eddie and one towards the back road for Andrew."
Dennis is buried in the garden of the family home. After so much has happened in Pai's life, the Chambers family is still close
Share this story