"Pa just asked me one day and that was it!"
For over 33 years Pa Teuruaa guided 5000 visitors on Rarotonga's rugged cross-island track, famously known as Pa's Trek. He retired in 2018 handing Pa's Treks to Bruce Goldsworthy.
"Pa's niece is my wife; I was young and fit and able, so Pa just asked me one day and that was it!" said Bruce.
Bruce learned the ropes for two years before Pa's retirement, then took over Pa's Treks.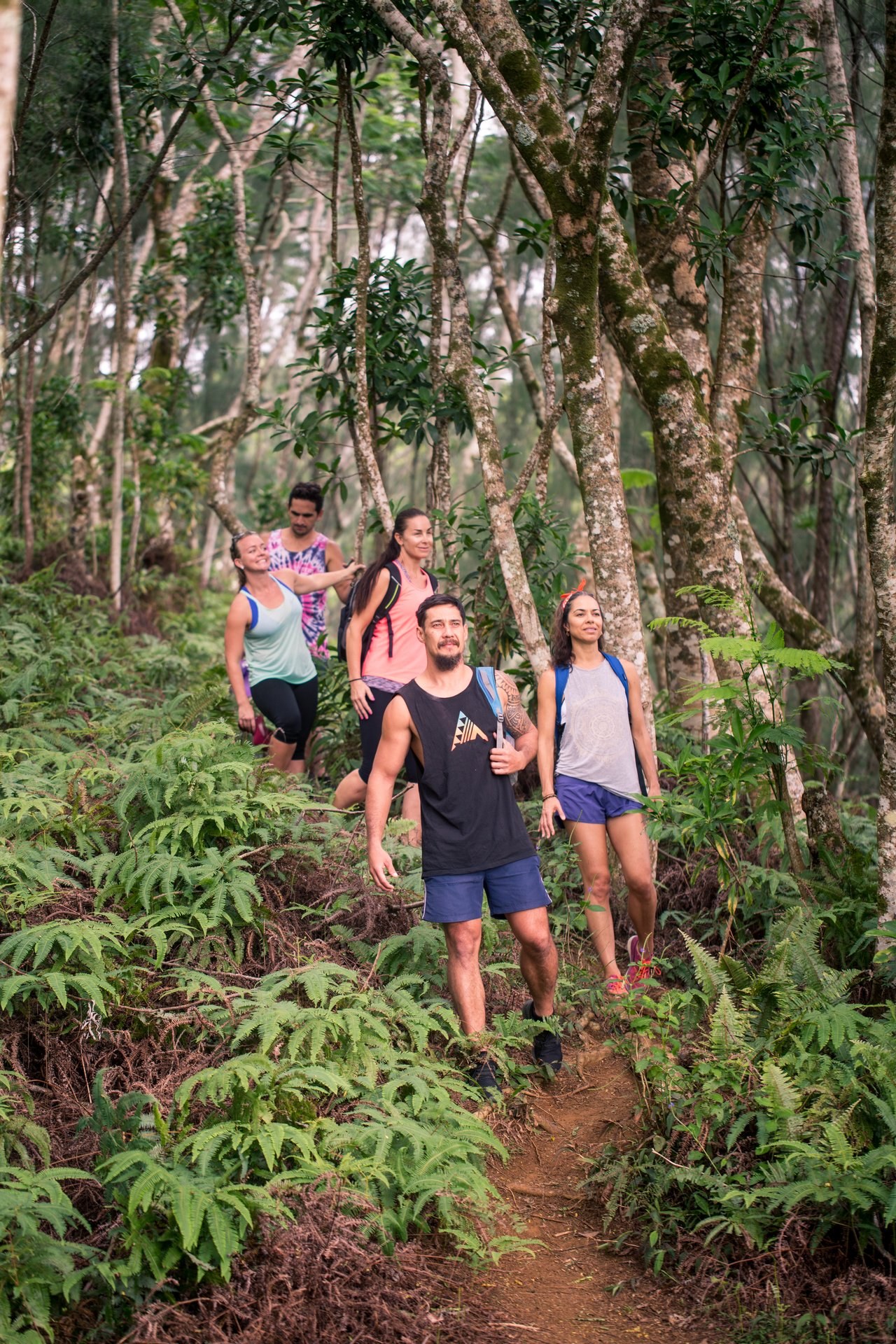 "Pa taught me about the flora and fauna, and the medicinal uses of native plants, which I pass on to members of the treks."
Bruce started Maunga Tours because now he doesn't only do the cross-island trek. He offers hikes up other peaks, particularly Te Manga, Rarotonga's highest peak.
"Visitors can book Pa's Cross-Island Trek on our website; people still remember the name".
Bruce was born and raised on Rarotonga.
"My heritage is from Aitutaki through my mother; my father is from New Zealand."
When Bruce was in Grade 6, he was selected for a part in TV miniseries called The Other Side of Paradise starring Jason Connery.
"There were scouting for a student that matched the description of a half Polynesian, half foreigner. I was lucky and got the role," said Bruce.
Set at the start of WW2, Bruce played Jimbo the son of a British doctor (Richard Wilson), who is married a local woman.
Fast forward thirty years and Bruce now treks the mountains of Rarotonga.
Bruce said it is best to hike in the morning: "You beat the heat, and you're prepared for the day in case something happens," said Bruce.
"The cross-island trek takes 3 hours, with stops along the way. We provide water, fruits, and snacks. At the end we supply fruit and tuna or chicken rolls".
Maunga Tours operate Monday-Friday. Book at maungatours.com, email maungatours@gmail.com, call 28 219/55 995 or use FB/IG.
Share this story