"Cool style, warm service is the order of the day."
There are many small resorts in the Cook Islands; none quite like the quirky Castaway Resort on the sunset coast of Rarotonga.
Bought from the bank in 2012, the resort has developed its infrastructure and built its reputation over the past nine years through the determination of its co-owners Paul Ash and Michelle Oberg-Ash.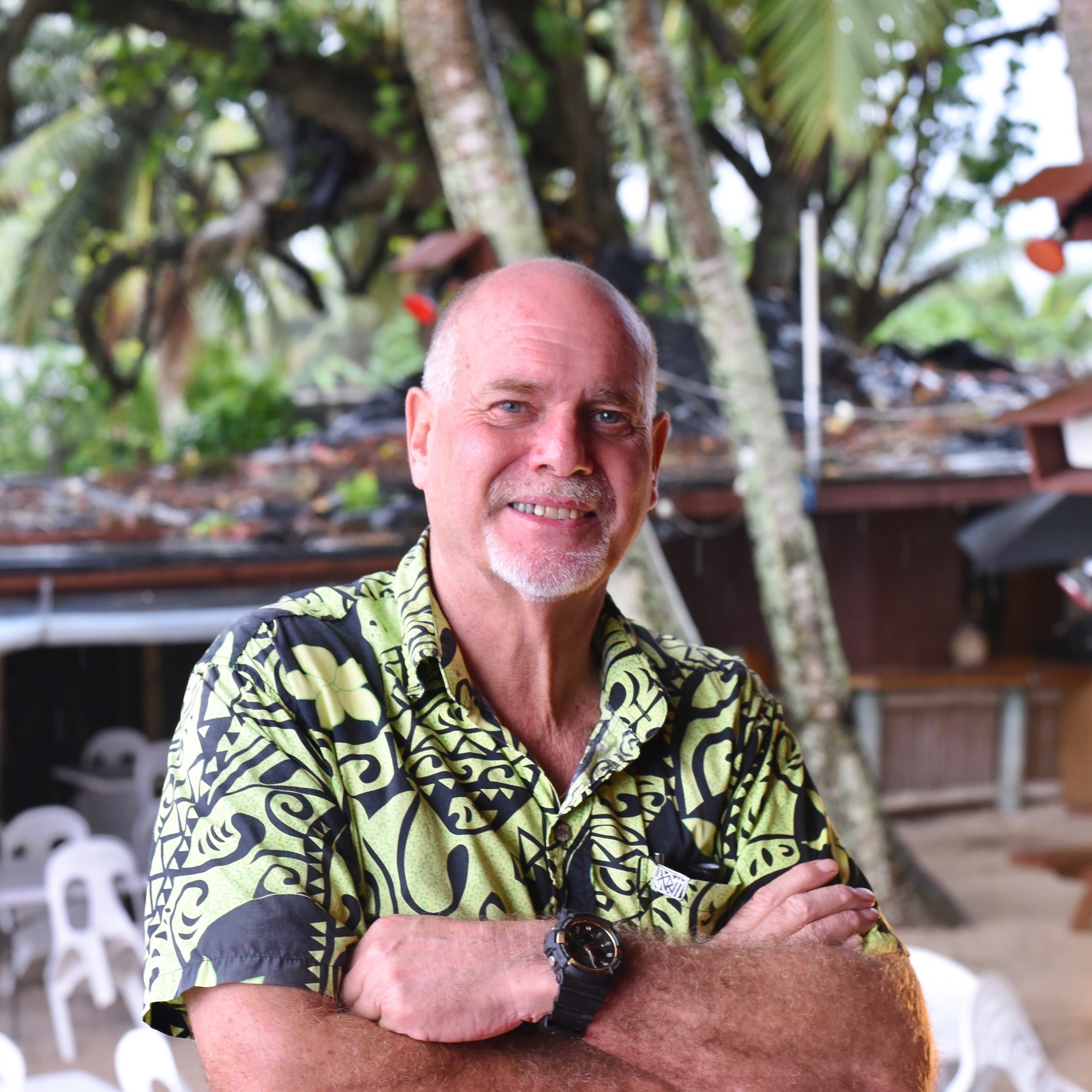 Managing director of Castaway Resort 2012 Ltd is New Zealander Paul Ash who comes from a maverick-style business upbringing. According to Paul his previous vocation was 'a contract chief executive troubleshooter' working for various banks, corporations and organisations.
Paul met Michelle Oberg in Christchurch during a blind date set up by Michelle's sister Frances about twenty years ago. Michelle is a former Miss Cook Islands.
Whilst Paul was doing his thing, Michelle was a senior executive for 18 years at the Ministry for the Pacific Islands Affairs in Wellington.
"We got married in Rarotonga in October 2011," said Paul
"Then I was still doing work in Christchurch. Michelle had moved to Raro so we made a conscious effort to buy a business and settle here.
"We bought Castaway in May 2012. It was completely run down. It came with 12 rooms, one part time cleaner and a guy doing a bit of gardening. The bar and restaurant were closed down".
Michelle took over the accommodation side, and Paul focussed on getting the bar and restaurant going. The old restaurant was called Crusoe's so it occurred to Paul that a good name for a beach bar and eatery was Wilson's after Tom Hanks 'friend' in the movie Castaway.
Cool style, warm service is the order of the day at Wilson's, which is located on the beach next to the recently renovated restaurant. The open sided, elevated, undercover section of restaurant seats seventy, whilst sixty can be seated in the open on the beach.
"We have live music on two or three evenings, Friday being the most popular with Anania Brown."
Wilson's Bar and the restaurant (breakfast, lunch and dinner) is normally open seven days a week, except on Sunday when the bar opens at 6 o'clock. The restaurant menu offers a different theme every night including pasta, Mexican, curry, and seafood. The COVID pandemic has restricted this schedule, but Paul's plan is to return to normal as soon as possible.
"I enjoy the occasional cigar but when I came here years ago you couldn't buy a cigar on the island. There's only one type of cigar to smoke and that's Cuban! I import them now for sale at Wilson's".
Another innovation introduced by Paul is Yakitori skewers: "There is a selection of beef, lamb, chicken, tuna, scallops, prawn, vegetarian and cherry tomatoes, all marinated in our secret Yakitori sauce!"
With the food and beverage fairly well looking after itself, it was time to seek out new investors to help renovate and extend the accommodation from twelve units to eighteen.
"All existing rooms are being upgraded and additional units being built. All 18 will be fully self contained and air conditioned."
And Wilson's Bar & Restaurant on the beach at Arorangi is a cool place to experience a classic Rarotonga sunset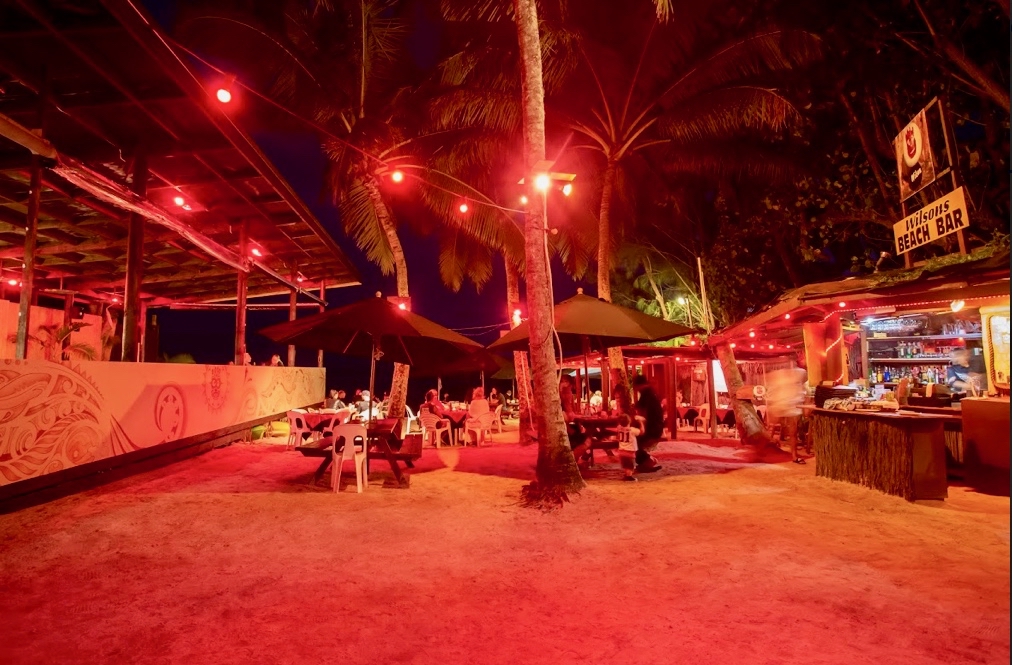 Share this story