"Rarotonga, a picture-perfect tropical island"
Matthew Williams-Ellis (pictured below) is a freelance travel, documentary, property and landscape photographer. Based in London, Matthew enjoys exploring the world on assignments and photographing personal projects. During only one week in Rarotonga. Matthew took some stunning images.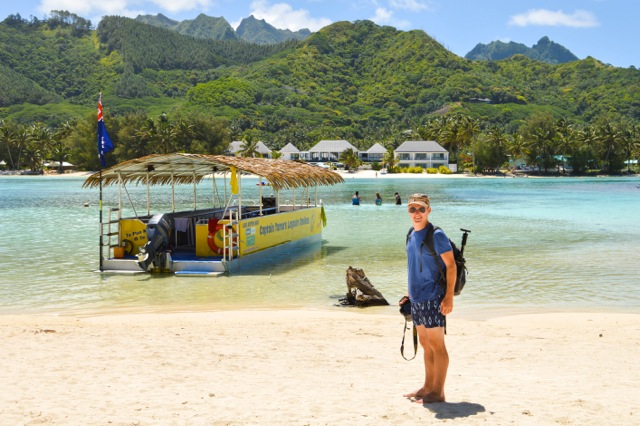 MY TEN TIPS ON HOW TO TAKE AMAZING PHOTOS OF YOUR HOLIDAY IN THE COOK ISLANDS

As well as having the privilege photographing some of Rarotonga's most beautiful villas, I had time to experience and capture the spirit and vibrancy of life on Rarotonga, which is a picture-perfect tropical island.
I have been blown away by how much this little dot in the Pacific Ocean has to offer. You will find an endless supply of sights, surprises, entertainment and photographic opportunities.
Travel photography is about telling a story and painting a picture of a destination. To do this effectively, you need to employ a variety of techniques. I would like to share with you ten tips on how to take amazing photos of your holiday in the Cook Islands. It is hard to do a location such as Rarotonga justice through a lens, but you should come away with a fantastic variety of shots that give a real impression of the island.
I hope you have a fun time soaking up the Cook Islands vibe and enjoy putting these 10 photography tips into practice. I would love to hear how you get on via my Facebook page
Kia manuia,
Matthew Williams-Ellis


THE TEN TIPS
Copyright © Matthew Williams-Ellis. All Rights Reserved.

1. SUNRISE WALKS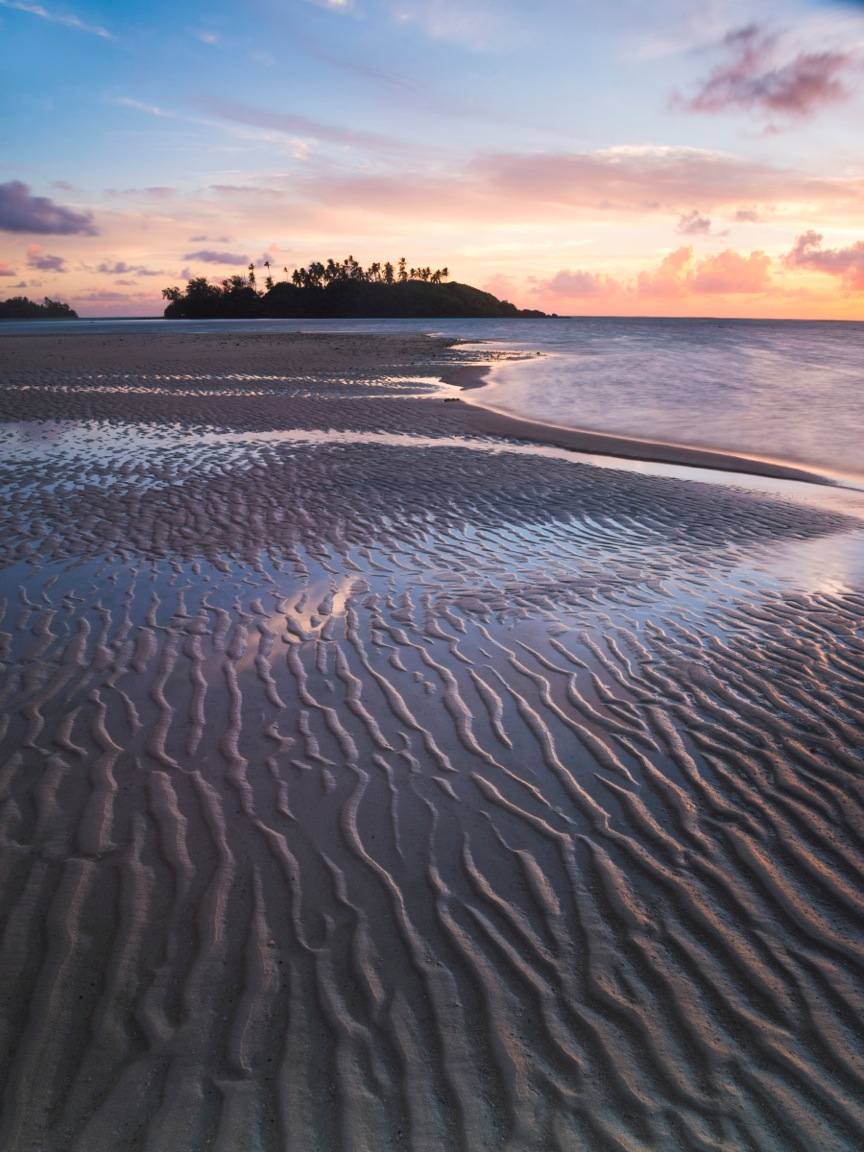 If you want to capture that killer landscape photo, you are going to require an early start! It will (almost!) always be worth it though. I have photographed hundreds of sunrises all over the world and it doesn't get much better than feeling the sand between your toes at 6am on Rarotonga. Look out for interesting foregrounds, such as pools of water, the shoreline or patterns in the sand at Muri, such as in the photo above. These objects will pick up the beautiful golden morning sunlight and add depth in the photo.
2. PANORAMIC PHOTOGRAPHY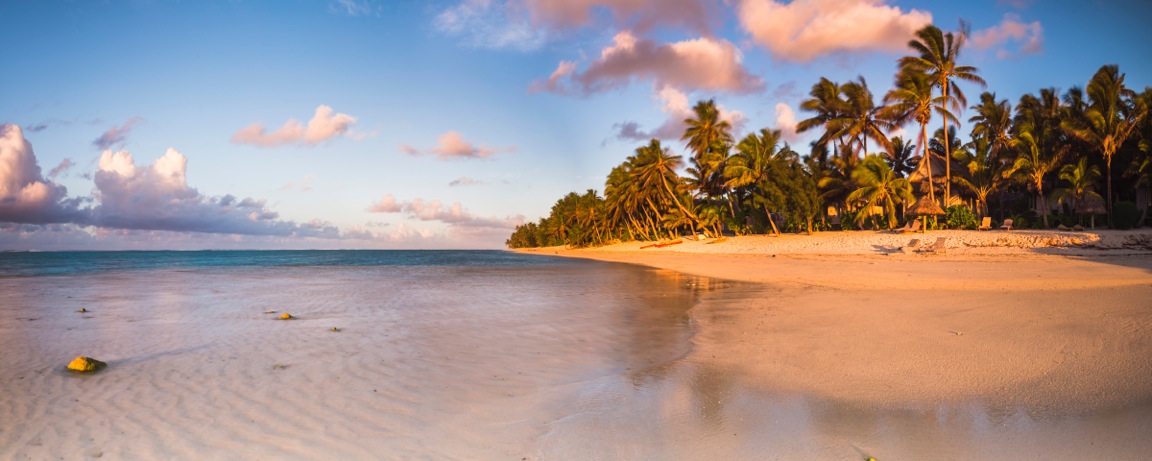 Successful travel photography paints a photographic portrait of a destination. It tells a story. One key element in the story telling is setting the scene, and panoramic photography is perfect for this. With almost every smartphone having a panoramic function, it is also extremely simple. There is no excuse for not giving it a go. My one piece of advice is not to include too much in the panorama. Keep the composition simple and free of clutter.
3. FOCUS ON THE DETAILS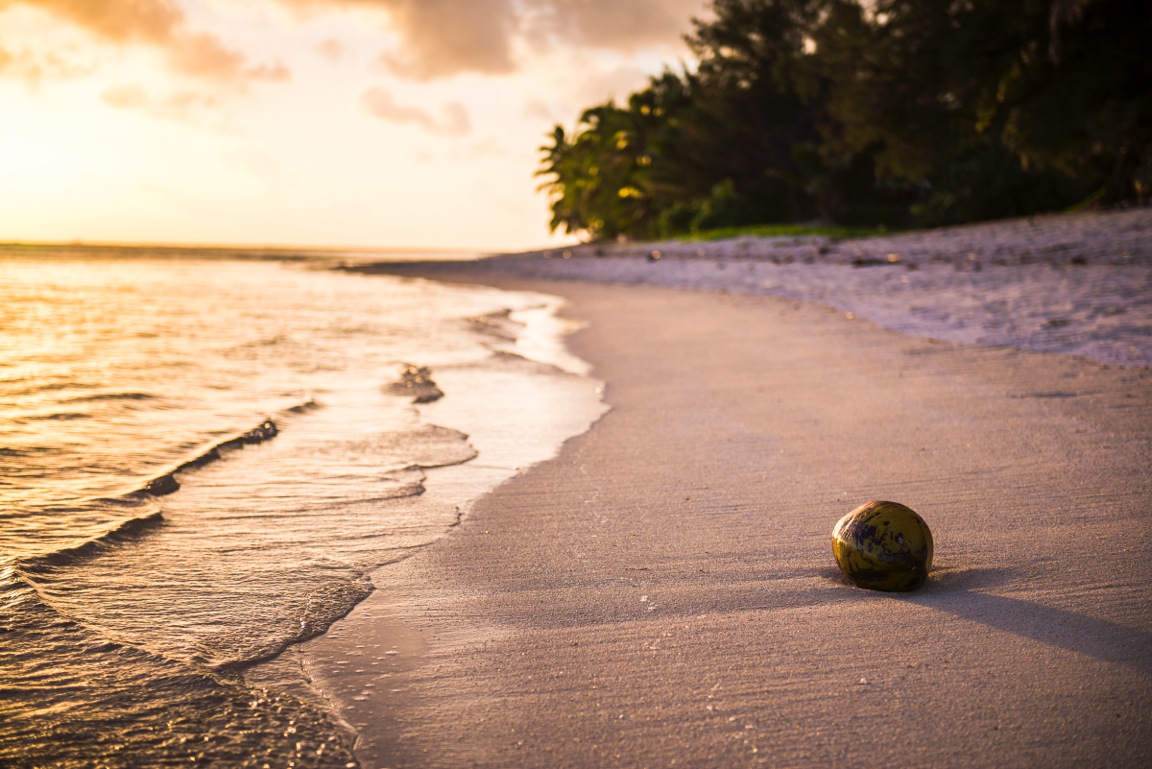 In contrast the to previous point, don't forget about the little things in life too. Isolate the small, unique objects that shed more light on the personality of a destination. Think palm-tree leaves, coconuts, food, signposts, items for sale and flower necklaces (Eis). The Punanga Nui Market on Saturday morning market in Avarua is a great place to enjoy this type of photography.
4. COLOURS AND PATTERNS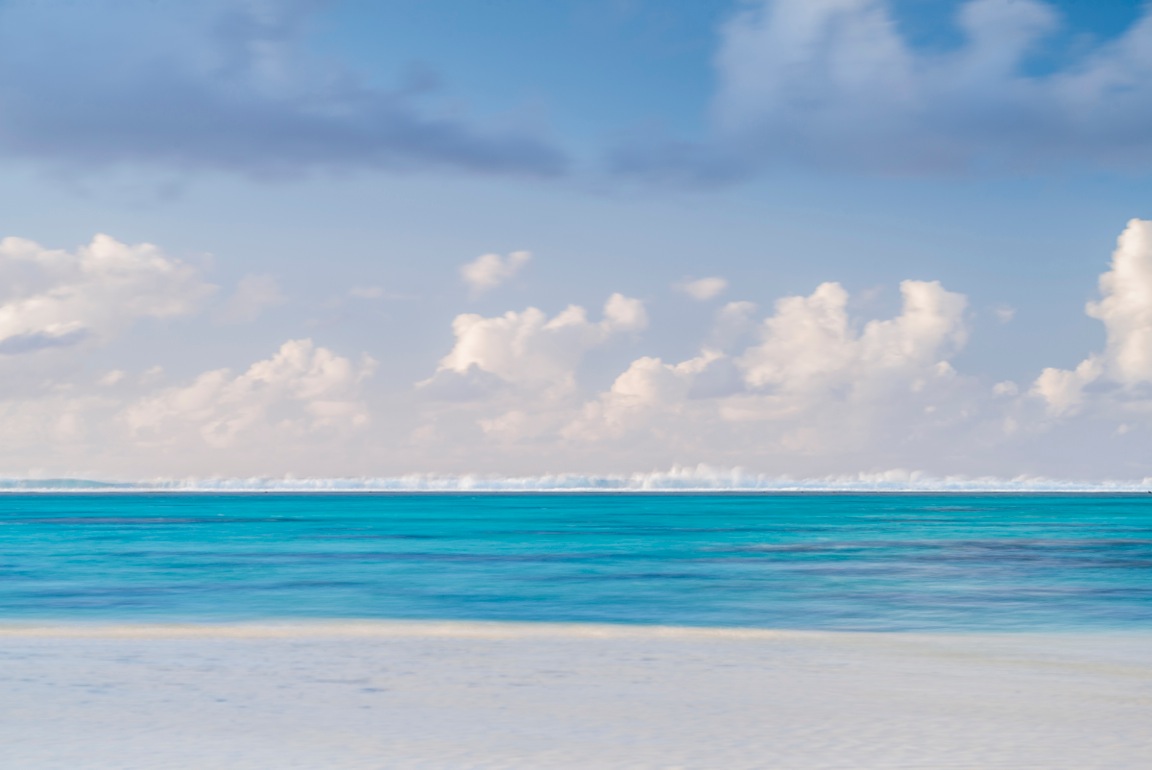 Photographing colours and patterns, in part, follows on from the previous point about photographing details. It requires a similar mindset of looking for eye-catching elements within a larger scene. This time however, think 'abstract'. In the photo above for example, although we can tell it is sand, sea and sky, I took the photo because of the four lines of subtle, complimentary colours.
5. TALK TO PEOPLE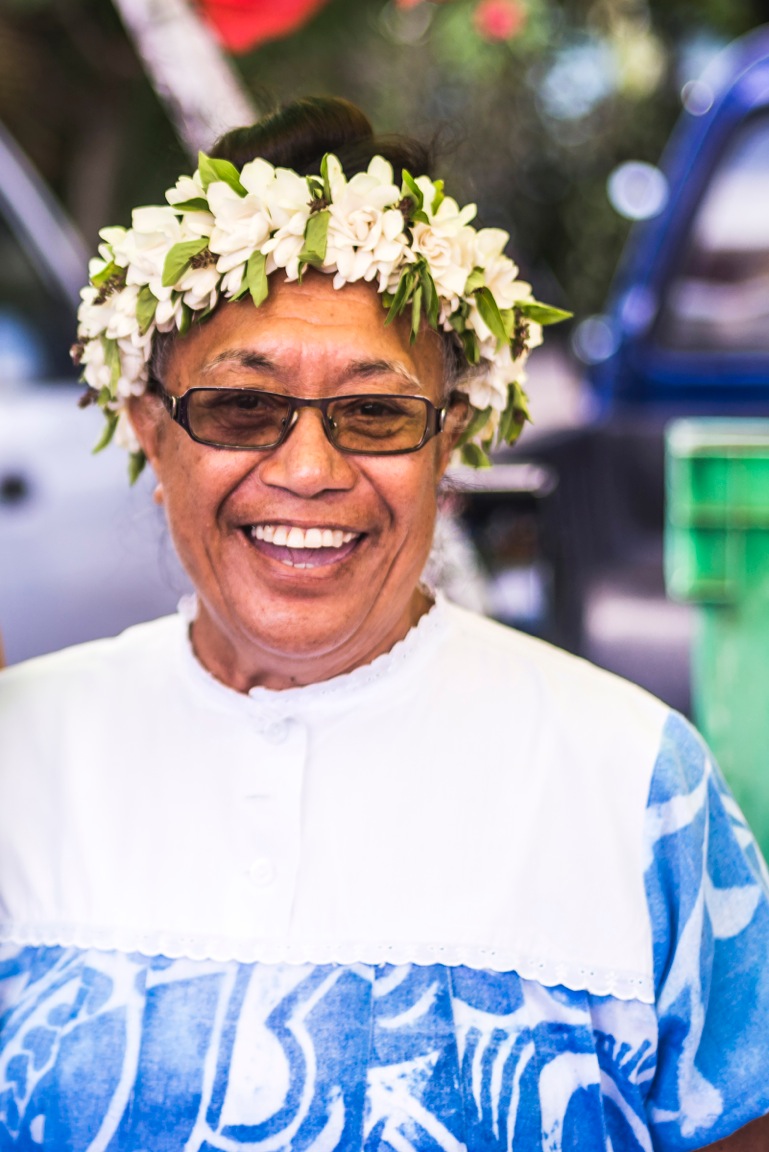 It is hard to accurately capture the personality and spirit of a destination without meeting and photographing its people. Cook Islanders are some of the friendliest people I have met. Greet them with 'Kia Orana' ('hello') and you will invariably be met with a smile. The Punanga Nui Market is a great place to meet friendly locals, find out more about the Rarotongan way of life and capture some great portraits. Have a fun chat first and your subject will always be far more relaxed when it comes to asking to take their photo.
6. UNDERWATER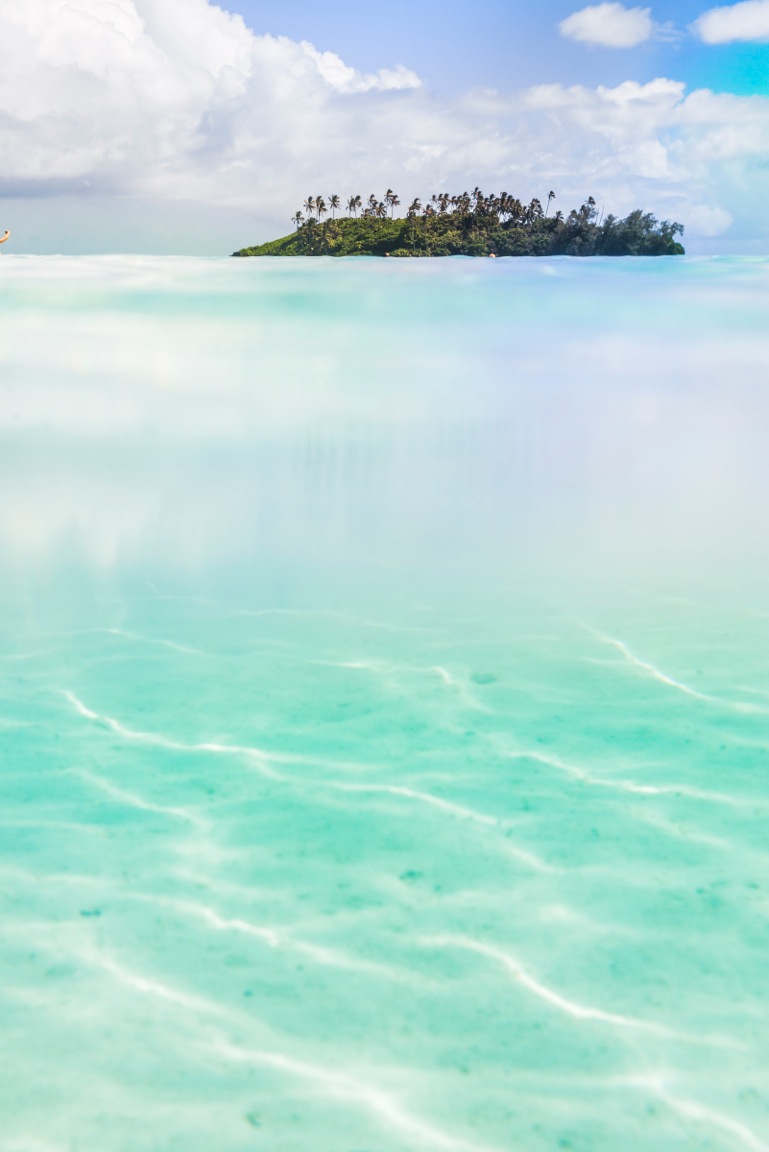 The perfectly clear lagoon waters are one of the aspects that make Rarotonga such a perfect beach holiday destination. Underwater photography doesn't need to be expensive. Waterproof cases for small digital cameras or smartphones can be picked up for around NZD$40 and will be an invaluable and extremely fun addition to your holiday photos.
7. REINVENT THE SELFIE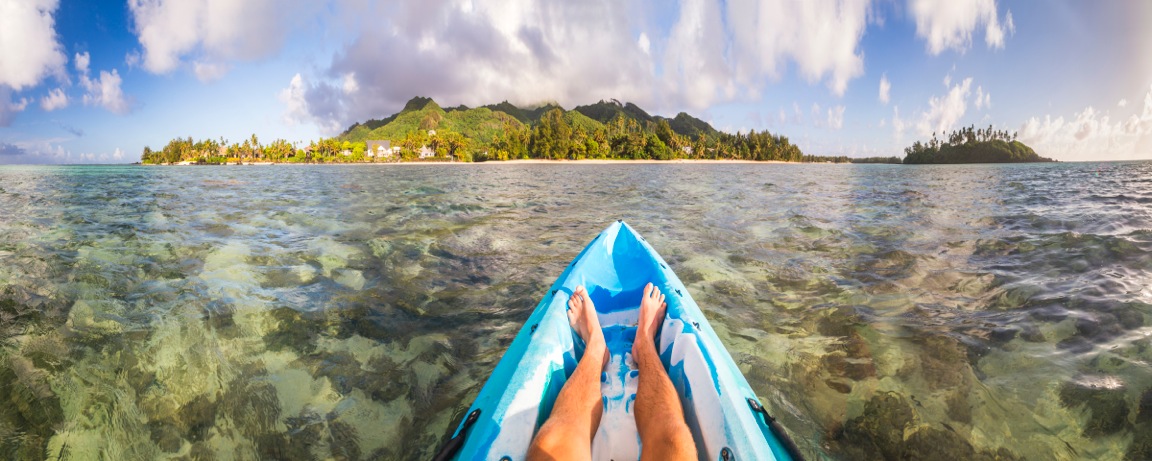 The world has an obsession with selfies. But, who made the rule that a selfie should always be of your face? Reinvent the selfie. Zoom out to as wide as possible and photograph your own feet, legs, hands or arms. When you return home and share your holiday snaps, your friends and family will feel like they were right there beside you, kayaking in the crystal clear waters of Muri Lagoon at sunrise.
8. ACCOMMODATION – BRING THE OUTSIDE INSIDE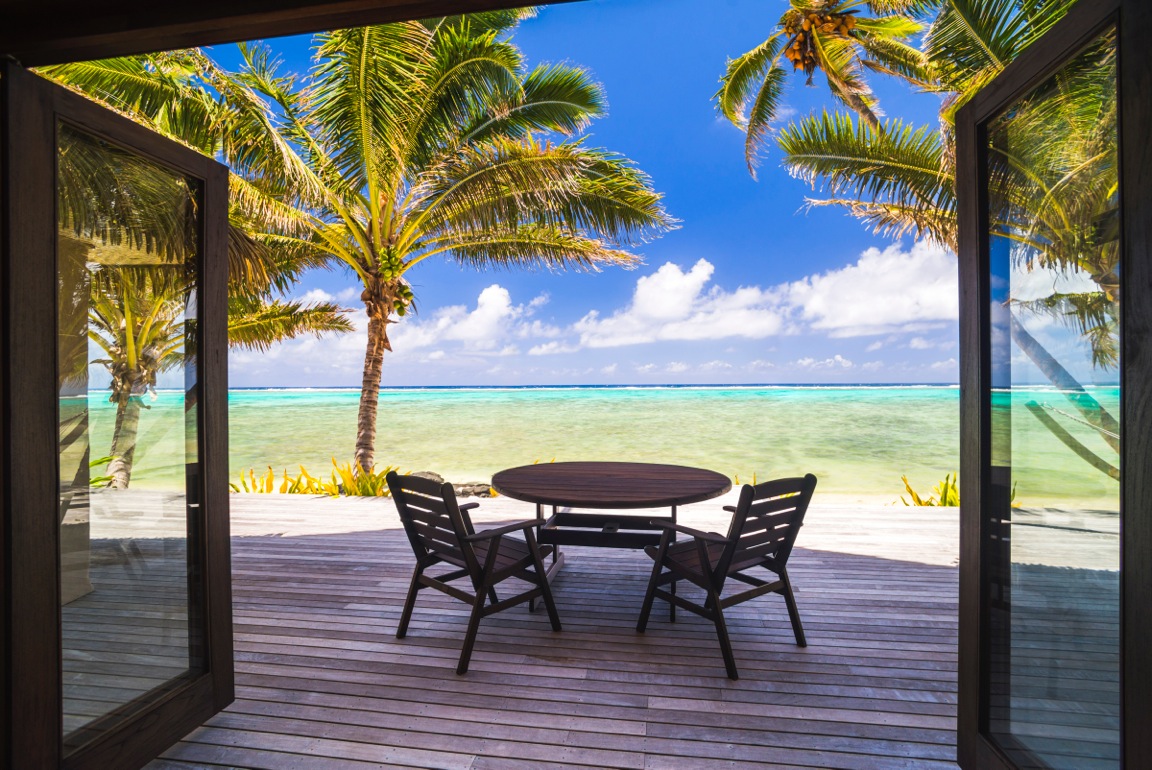 When it comes to a holiday in the Cook Islands, being able to stay in beachfront accommodation, such as Rumours Luxury Villas & Spa, is part of what makes the experience so special. Having views of the turquoise Pacific Ocean from your bedroom is something you will never want to forget, and as such, something you will want to photograph. So bring the outside in by including some of the property in the shot.
9. EXPERIENTIAL IMAGERY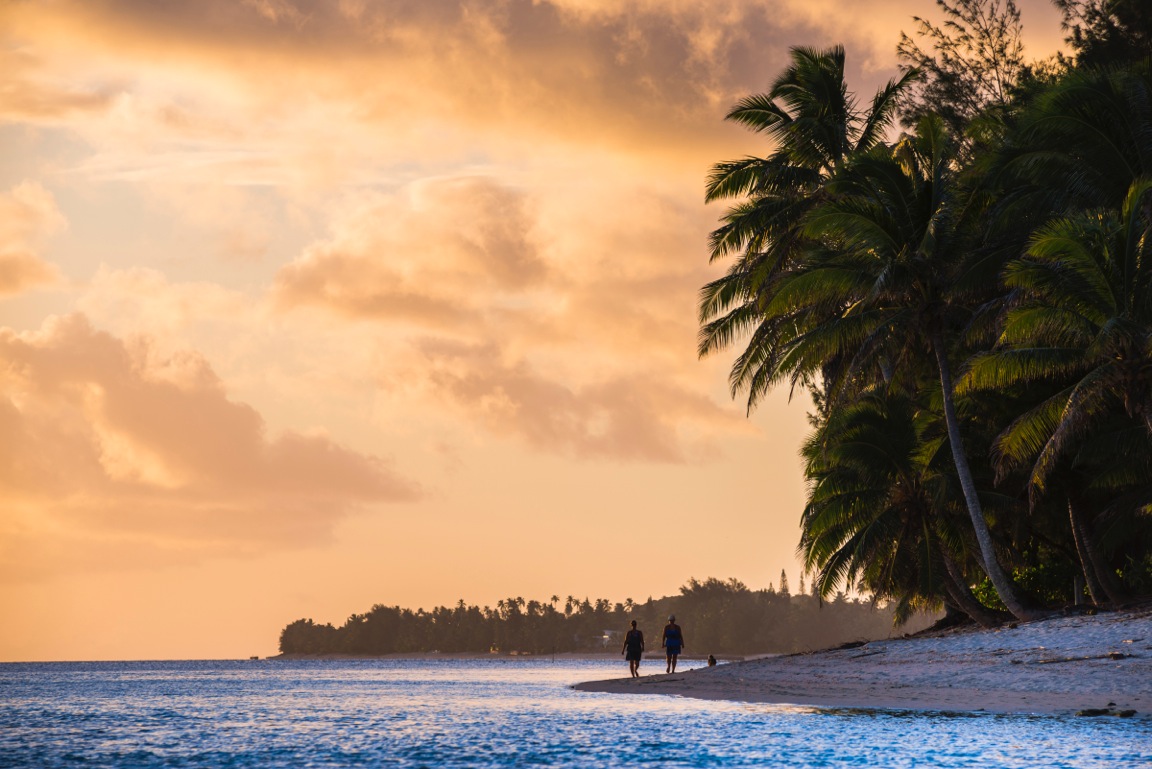 Experiential imagery is great for two reasons. In the 'reinvent the selfie' - Tip 7, it makes the viewer feel like they are a part of the scene. It evokes emotion, which is a key aspect of photography. Also, if you have ever wanted to sell your photos, experiential imagery is high in demand. Whether you ask your partner to act as a model, or borrow people walking along the beach in the distance (as with the photo above), it will add life to your photos.
10. FLYING IN OR FLYING HOME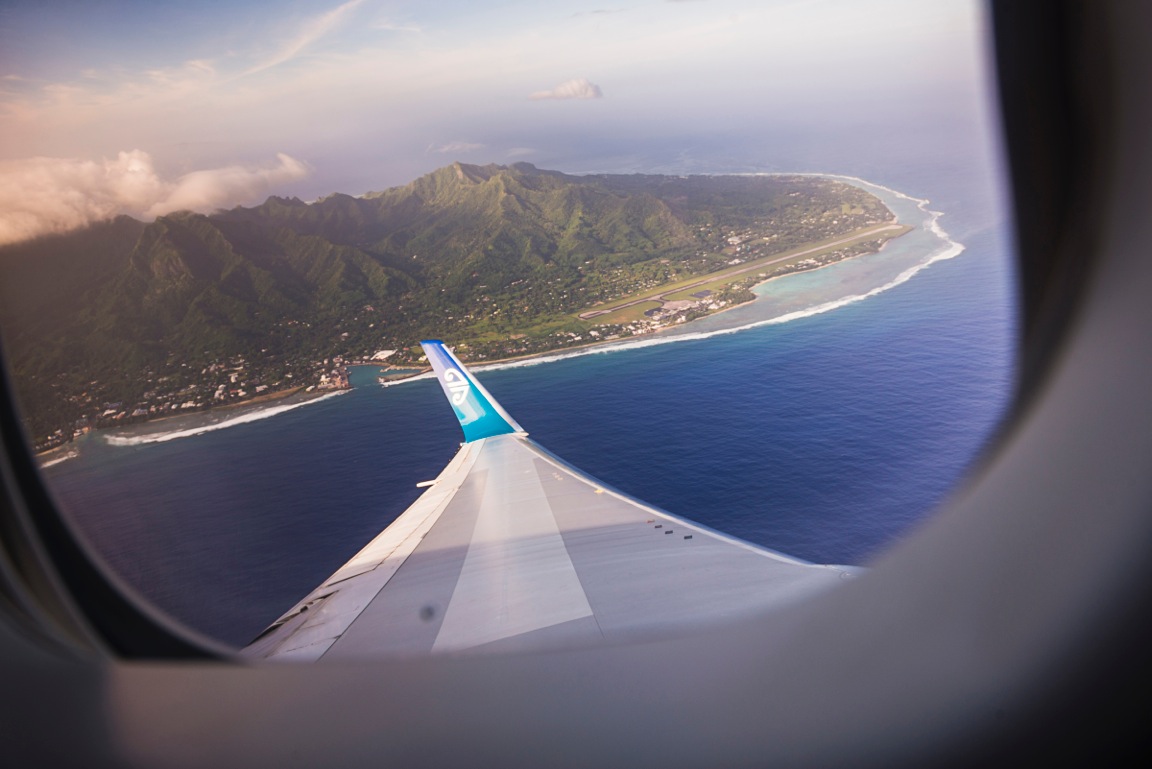 On daylight flights, this is a fantastic opportunity to get some beautiful photos, especially if you have a well-positioned seat! The daylight flights in and out of Rarotonga are particularly spectacular, often enabling you to see the whole of the island in one view.
To join Matthew on his photographic adventures around the world and for news of upcoming exhibitions and travel photography workshops, you can follow along on Facebook (link 'Facebook'), visit his website (link to 'website'), or sign up to his newsletter (link to Newsletter).
Share this story